It's been a big year, particularly for Walk Around Philadelphia…
There's a lot for me to be grateful for:
2022 brought the 9th & 10th iterations of the perimeter walk….
(That's another ~200+ miles of adventures around the city's edge!)
Before I tell you a bit more about what all happened this year, here's an invite for your calendar:
Save the date: December 17th!
Much has unfolded …
Starting in February…
… into the spring…
One of the thing that Walk Around Philadelphia has been missing has been ways for folks who aren't able to (or don't want to) dive into an all day hiking adventure to connect to the project.
The spring brought a few new ways for folks to plug in:
… and the 10th walk!
The 10th walk had a couple special milestones, including our virtual launch event w/ ASL interpretation, 124 distinct participants (many of whom walked multiple segments), and a really special closing event at Cherry Street Pier.
This iteration of the walk was bookended by City Council members…
With Kendra Brooks having joined our panel discussion earlier in the spring, it felt like an exciting milestone to have three city council members plug into the project.
Of course, while having City Councilmembers participate can feel fancy…
Thanks also to the Kelly Writers House @ Penn & WXPN for providing an on-air opportunity to celebrate Ways of Walking & Walk Around Philadelphia via LIVE at the Writers House.
(I had to make it back to West Philly from Bridesburg at the end of walk day 6 for this recording session… it was close!)
Bringing it all together…
… but wait there's more!
Five days later, I found myself back on the city's edge facilitating another walk experience…
Did I mention that each walk is completely different? I've circumnavigated Philadelphia 10 times and have yet to get bored, nor failed to be surprised…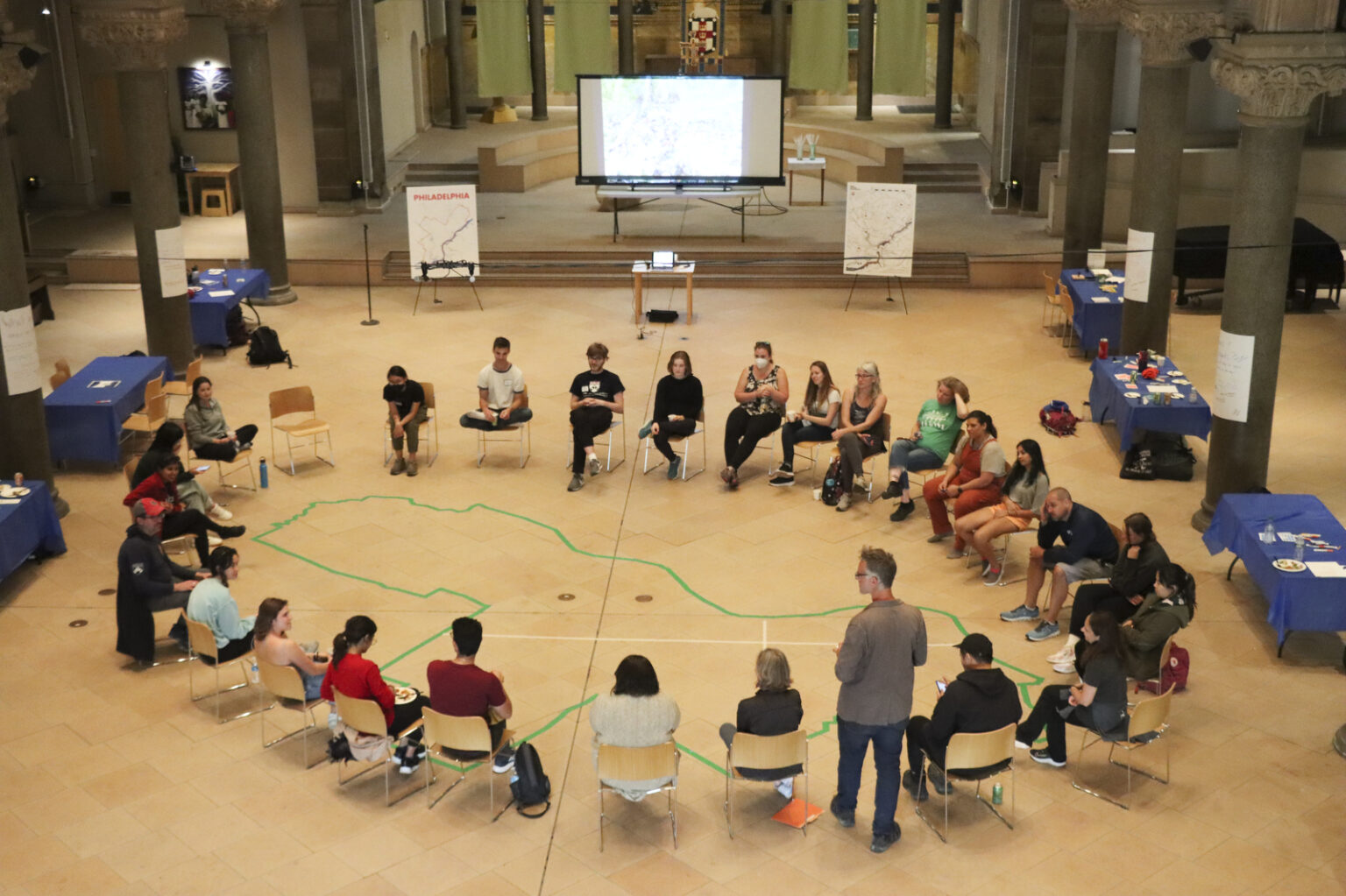 Closing out the year…
Looking ahead…
The next walks…
The February 2023 walk will be going counterclockwise, with some days restricted to limited capacity, and some days (*) open to larger groups, parade-style…
Help make it happen:
I need your help to continue to develop Walk Around Philadelphia.