We made it!
The 7th annual (& my 9th total) Walk Around Philadelphia has wrapped up smoothly.
(and by smoothly I mean through all of the usual unusual and expected unexpected adventures that always seem to unfold when one sets out to explore the city's edges)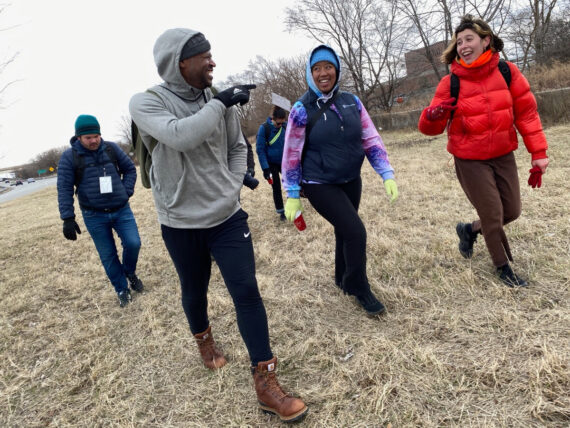 Join us for the virtual reportback!
Some 90+ adventurous souls signed up to set out with strangers and walk the fringes of the city in mid-February; you're invited to join us for a virtual reportback via zoom on Friday Feb 25 @ 6pm EST. Details & RSVP via Eventbrite.
If you miss it, a recording will be available on my youtube channel.
Next steps
There's a lot of work to do as I plan for the next iterations of this project & work to make it more accessible and inclusive for a larger & more diverse participant pool.
Between now and the larger public iteration planned for September, I'll also be hosting a few other virtual and in-person events for the community that is growing around this project.
See below for a couple snapshots from this most recent iteration of the walk!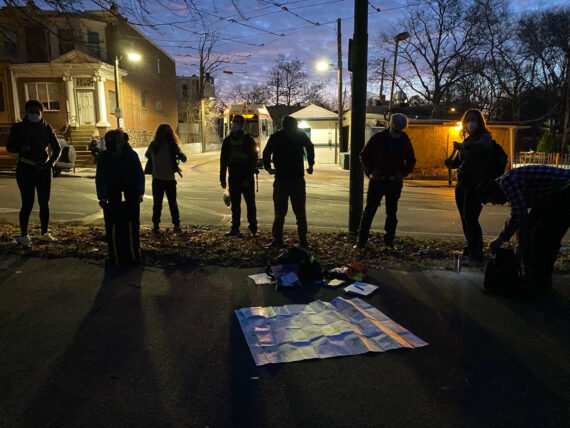 We had some early morning starts…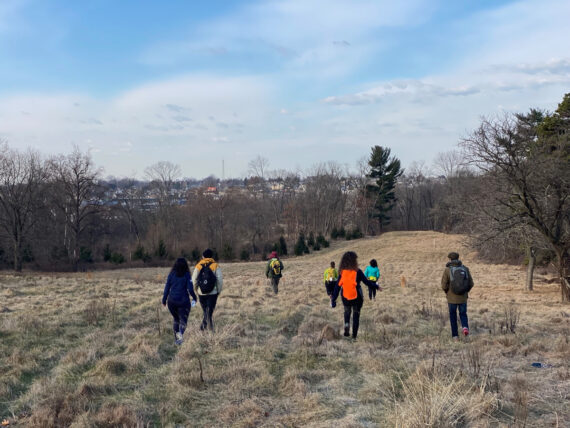 … made our way through vast spaces…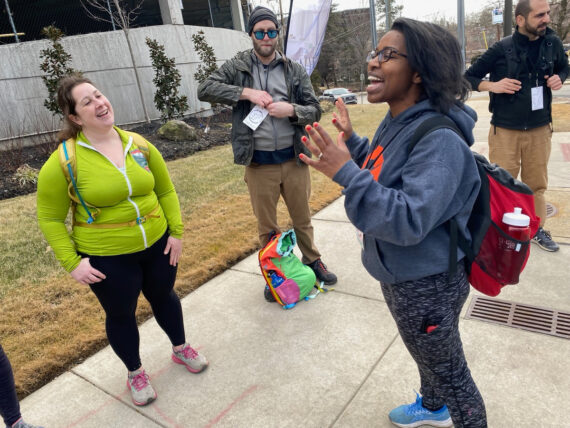 … and made new friends along the way.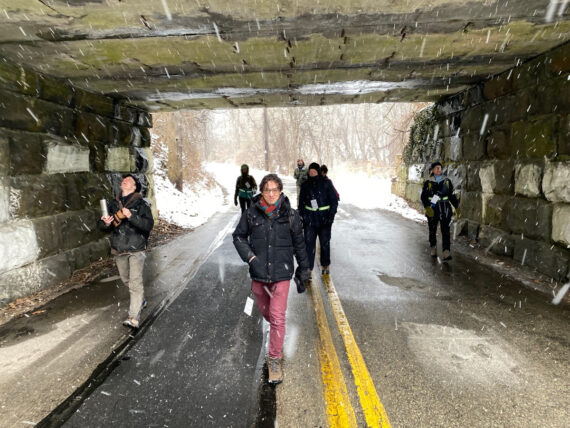 We made our way through snowstorms…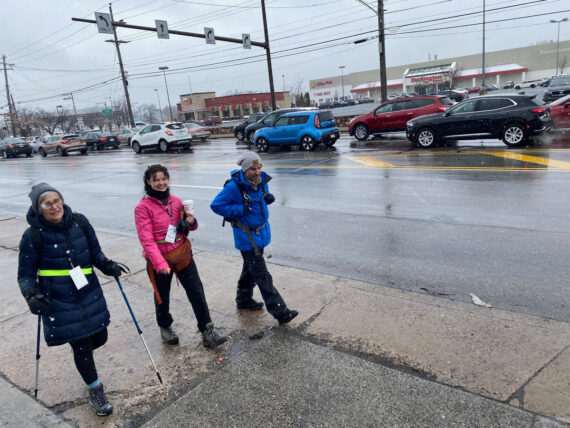 … and strip malls…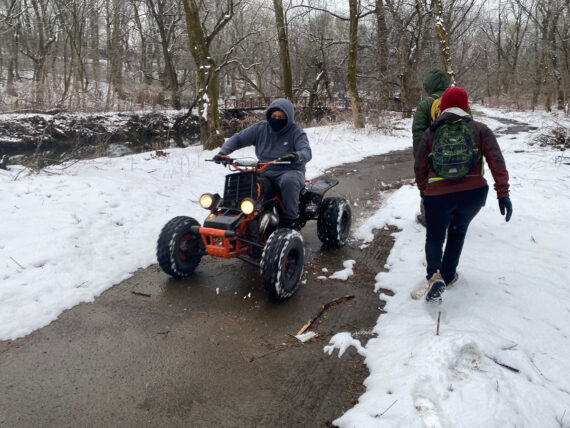 We navigated chance ATV encounters…
… and found our way over creeks…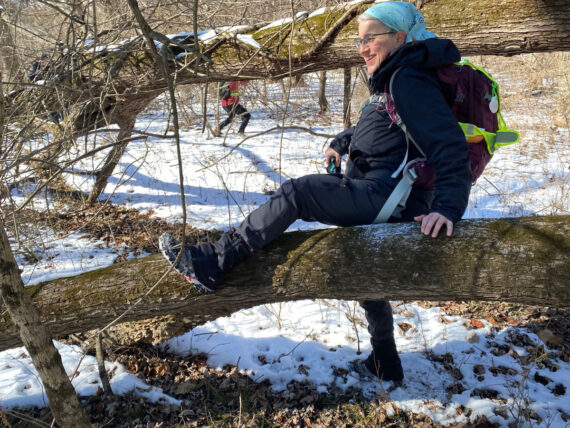 … and fallen trees…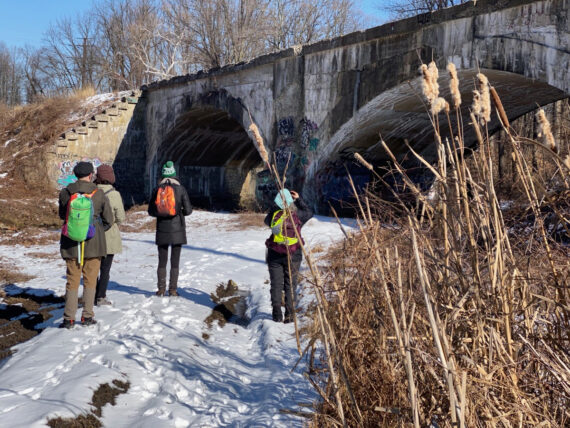 … and under some spectacular bridges.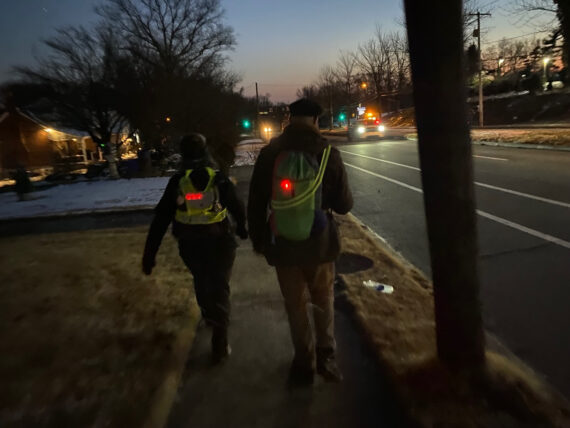 Sometimes walking all the way till sunset…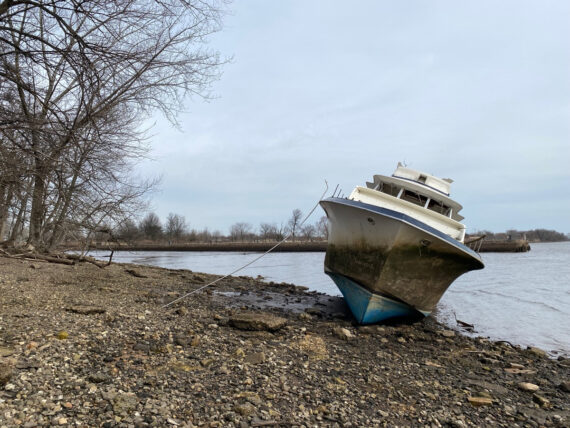 … we encountered abandoned boats…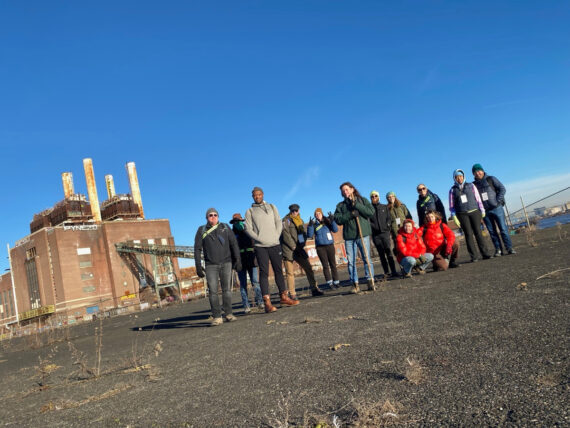 … and abandoned piers…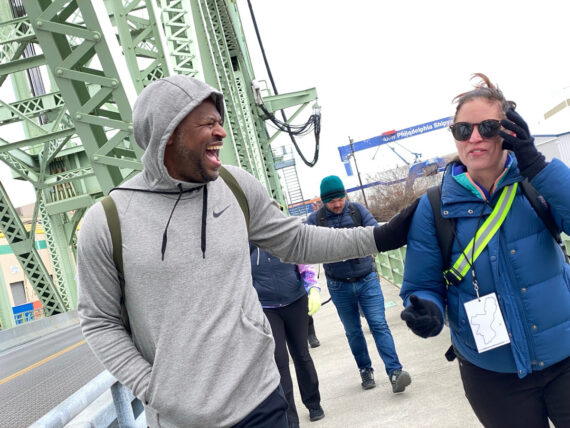 … and shared lots of laughs…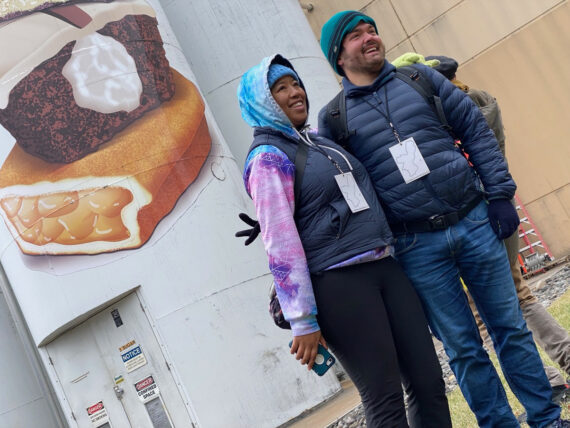 … and a few photo-ops…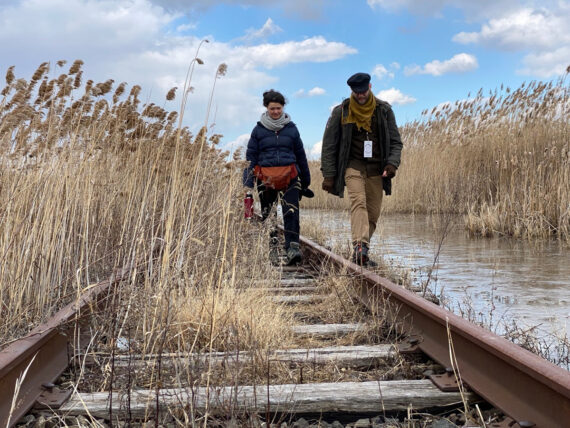 … and also spaces for longer, quieter conversations.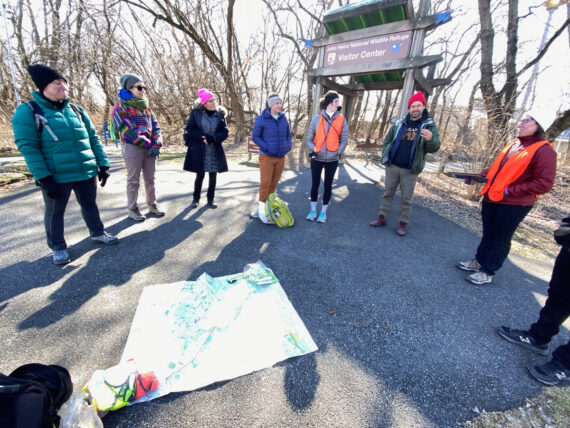 Our journey took us through nature sanctuaries…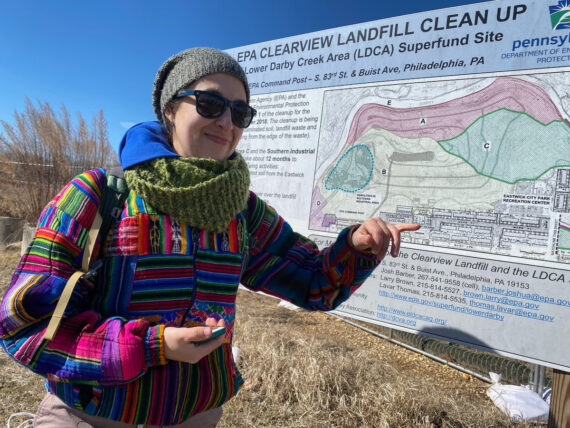 … and toxic waste sites…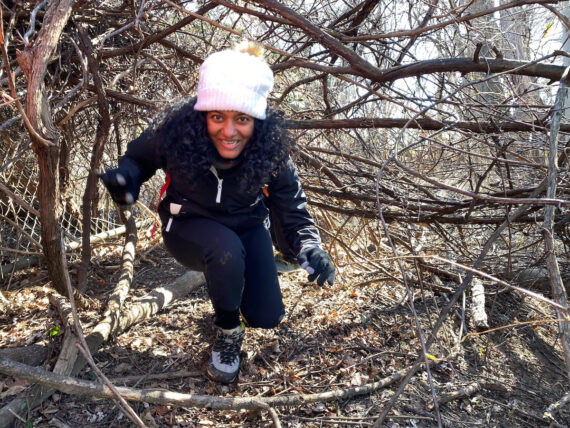 … and a bunch of challenging terrain to navigate.
(If this crawling under some vines and brambles doesn't feel accessible to you, don't worry! There's always another way around.)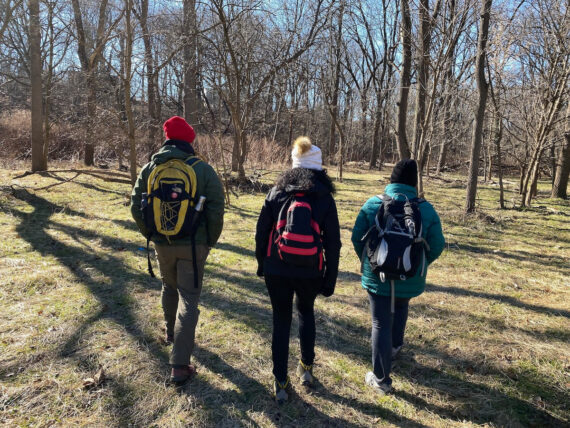 All of this walking together…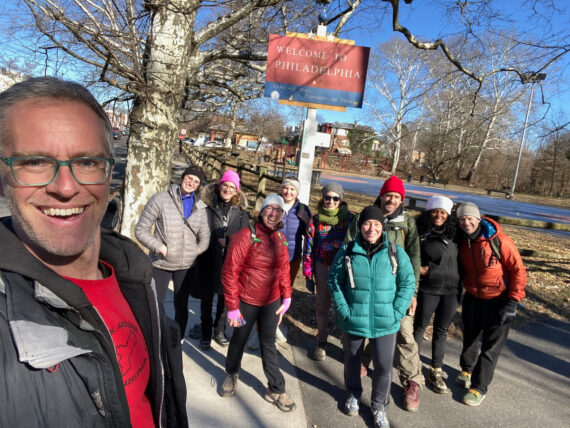 … to come right back to where we'd started a week earlier, but with new friendships, new experiences and new understandings of the city and each other.
Stay tuned for detailed photo-blog recaps, and hop on my mailing list for invites to the next adventures…