I came to massage via a circuitous route that meandered through coffeeshops and biochemistry labs, photojournalism and activism, a wedding photography career and a public art practice that resulted in the largest piece of public art in the city (the 85,000 sq ft How Philly Moves mural @ PHL International Airport.)
Sometimes, the most roundabout routes are the best…
It was late in life that I started to learn about my body.
No one had ever taught me how to care for this one thing that is… well… me. My work life cultivated major asymmetries and stresses that I'm still working through.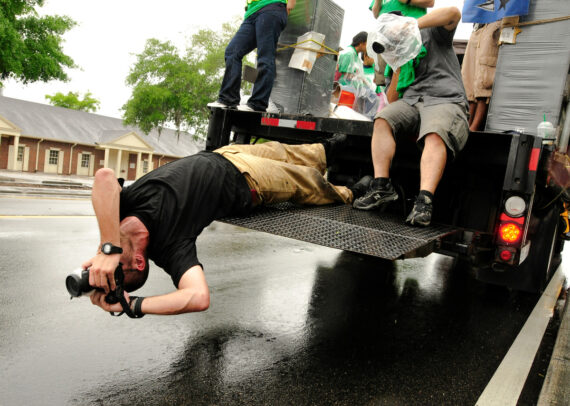 Somewhere along the way I started to connect to dancers and performers who were better versed in caring for their own bodies and each others'. An introduction to yoga via Studio 34 was transformative. At some point I began being on the receiving end of some amazing bodywork. 
Massage allows me to bring some of the skills that I've long cultivated (deep observation and listening, an intuitive sense of spatial relationships, practices of community caretaking, and finding ease with any/body) and apply them in a way that complements and contrasts with the life of cameras, computers and crowds that I'd built for myself. 
I love that massage allows me opportunities to work with one client at a time, in a manner that is slow, deliberate and often silent. That it is grounded in the immediate here and now, with just the body and not machines. That it is collaborative, with your breath and presence actively participating in the session. And I am honored by the sacred responsibility of caring for fellow human beings and the trust placed in me by those who come to work with me.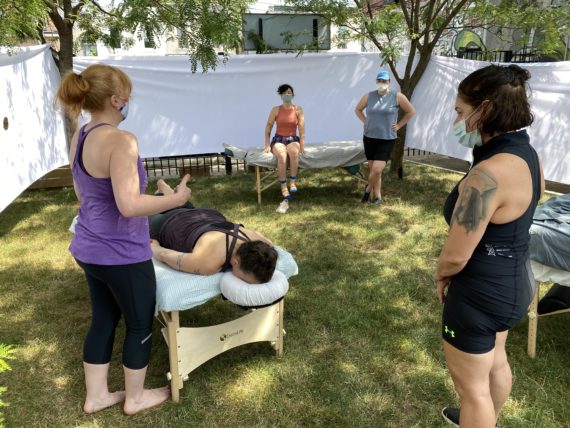 Having recently completed my formal training at the Philadelphia School of Massage and Bodywork, I now fully licensed to practice in Pennsylvania (license # MSG013959) and a member of the American Massage Therapy Association.
Entering this field in a pandemic offers an interesting challenge. On one hand, massage seems sorely needed as people are carrying even more stress, often living more sedentary lives, isolated and touch deprived. On the other hand, it's an obvious public health concern. I am therefore tiptoeing into the practice slowly, cautiously, with more care than ever.
Scheduling:
If you'd like to work together after having reviewed the info above, get in touch via email: jj@jjtiziou.net or text message to 267-251-5464.