Paths of Understanding is about the many ways that we have to understand our relationship to the world around us, and about the many ways in which we can come to better understand each other.
I was raised in a particular religious tradition, and then drifted away from it during the course of high school.
For a few years, I didn't think about matters of spirituality, religion or faith.
Then, in response to some less than graceful proselytizing, I drifted into what one might call "antagonistic atheism," defining myself in opposition to the religious views of others.
Now, I'm more interested in learning how to ask different questions.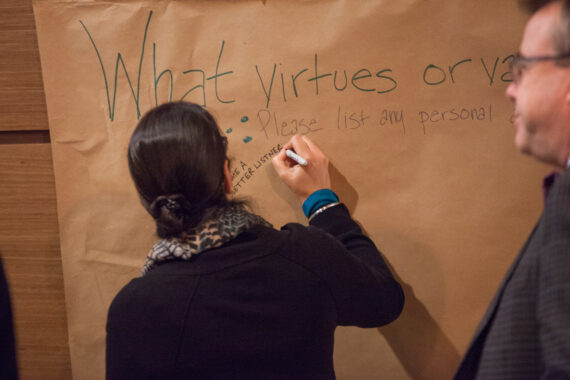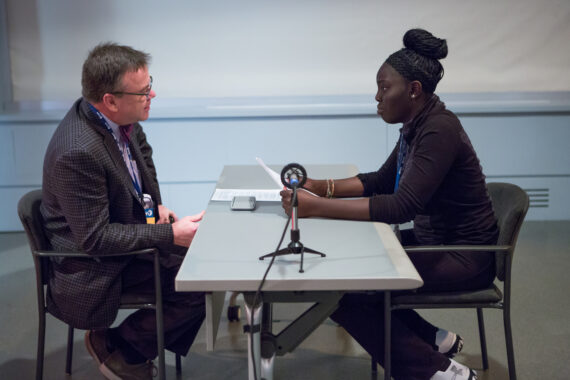 When I say that Everyone is Photogenic, it has never really been just about how we appear in photographs. The word photogenic literally means "light-generating"; it's a spiritual metaphor. This proclamation is an invitation for us to find new ways of being such that everyone that we cross paths with might illuminate our lives, and that we might be lights for all those around us.
There are many divisions in our world, and some of the most challenging are the gulfs of understanding between people of different religions, or between those who identify as religious and those who don't.
Paths of Understanding is about setting aside those divisions, creating safe space to learn about each other, and growing in understanding together.
"Thank you for facilitating such an amazing event. I met really wonderful people and learned so much. It gave me a lot to consider and I have been thinking about the conversations started for the past two days. I am glad I had the opportunity to be a part of it in some way. Can't wait to see how it continues to evolve! Thank you again!"

–Amanda D.
The first Paths of Understanding event brought together Philadelphians of diverse backgrounds from all over the city to tackle some of the big questions of life.
Guiding prompts invited conversations about childhood experiences, end-of-life ones, and the values and virtues that we seek to cultivate in between.
Food was shared, tears were shed.
Portraits were made, giving each participant an opportunity to share a bit of their own light & be seen.
Much was learned, but it was just the beginning inspiration for ongoing reflections and conversations.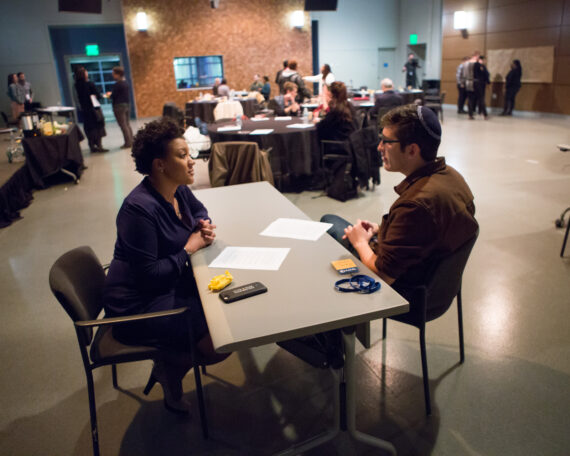 PILOT PHASE SUPPORT BY:
Interfaith Center of Greater Philadelphia
Mural Arts Philadelphia
WHYY
"It seems like a really wonderful and inspiring effort, and I'm particularly glad for the inclusion of people who don't have a religious tradition, as I think they are often overlooked or seen as having nothing to say on such matters."

–Catherine M.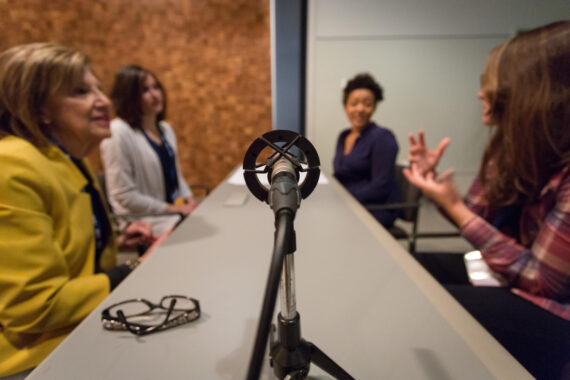 Set out on Paths of Understanding:
Take a moment for deep reflection on your own ways of understanding the world while helping shape this project:
This questionnaire requires some introspection; please complete the form when you have at least a half-hour of thoughtful attention to give to it.