Join us @ Independence Seaport Museum to print your own map of the Delaware Watershed & Philadelphia perimeter!
The Walk Around Philadelphia printmaking workshop at Independence Seaport Museum (part of the Penn Program in Environmental Humanities' Ecotopian Toolkit project) is set for Wednesday June 15. You can drop in anytime 2:30 – 5pm.
By physically overlaying the Philadelphia border overtop of the existing hydrology, this hands-on printmaking process provides a unique opportunity to contemplate the concepts of borders and boundaries and how they are created.
Can't make it to this one? Hop on my mailing list 'cause there'll be more.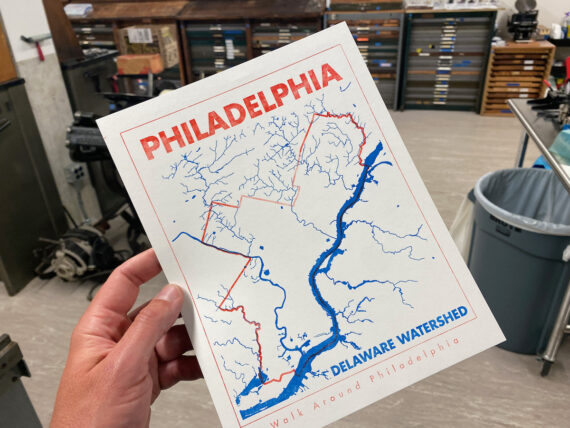 Join us for Porchfest!
This Saturday (June 4th) is West Philly Porchfest, and there'll be music throughout the neighborhood all afternoon, including on my block (4500 Osage.)
I'll be hosting Joy Ike & Driftwood Soldier on our porch, and neighbors will also be playing at 4509. It should be a really sweet day.
We'll also have a potluck / BBQ into the evening afterwards.
You'd be most welcome!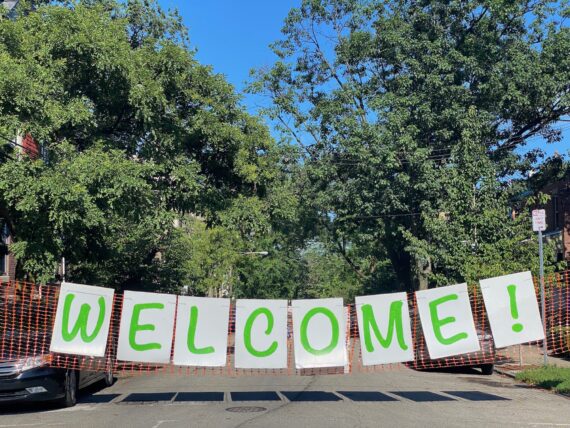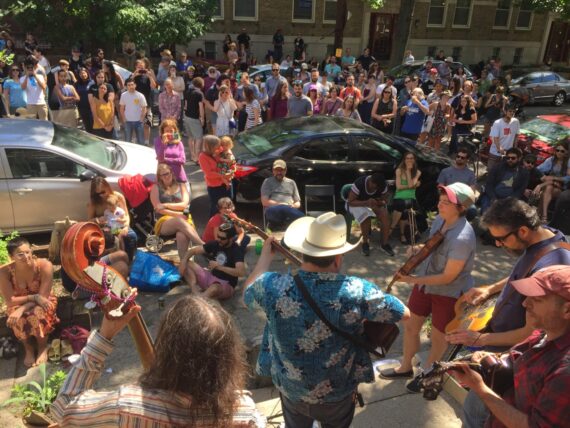 Just in case you missed it…
Here's the recording of our recent Walk Around Philadelphia panel discussion
Save the dates for the September walks! 
Registration opens Aug 1.
REGISTRATION:
Aug 1 – Registration opens for walk dates
via WalkAroundPhiladelphia.com
Aug 8 – Registration opens for kickoff event & closing party – via FringeArts.com
Sept 8 – Virtual info session / kickoff celebration
WALK DAYS:
Sept 10 / 11 / 12
Sept 17 /18 /19
Sept 23 / 24 / 25 / 26
CLOSING PARTY:
October 1 – in-person celebration of 10th walk (1,000+ miles!)
Don't forget to mark your calendars & get on the list for invites!
Back to bodywork…
Good news:
Not only did I make it through covid unscathed, I'm psyched that I managed not to transmit it to any of the massage clients that I worked with when I was likely infectious.
Between masks, an air filter, and a well ventilated massage room w/ many windows, I'm relieved to have kept my clients safe, and am ready for new ones.