A new Walk Around Philadelphia exhibit runs May 12 – June 4 at Studio 34!
The new exhibit at Studio 34 opens Friday May 12, 7:30-9:30pm!
It will feature some of the same works that you might have caught at The Schuylkill Center, like this beautiful sculpture by Varvàra Fern.
There'll also be some new images from the most recent iteration of the walk, and the opening reception will feature immersive projection installations & a big pot of my famous house-concert lentil soup.
(Need more art in your life? Varvàra also has a solo show opening @ Crane Arts the night before…)
The show will be up through June 4 and be visible whenever the studio's open to the public:
Monday-Friday 4:30 – 7:30pm
Wednesdays 10am – 2pm
RSVP for the opening reception is not required; you can always drop in on the fly – but if you can let us know you're coming via the link below, it will help me figure out how much soup to make 🙂
Bonus perimeter magic: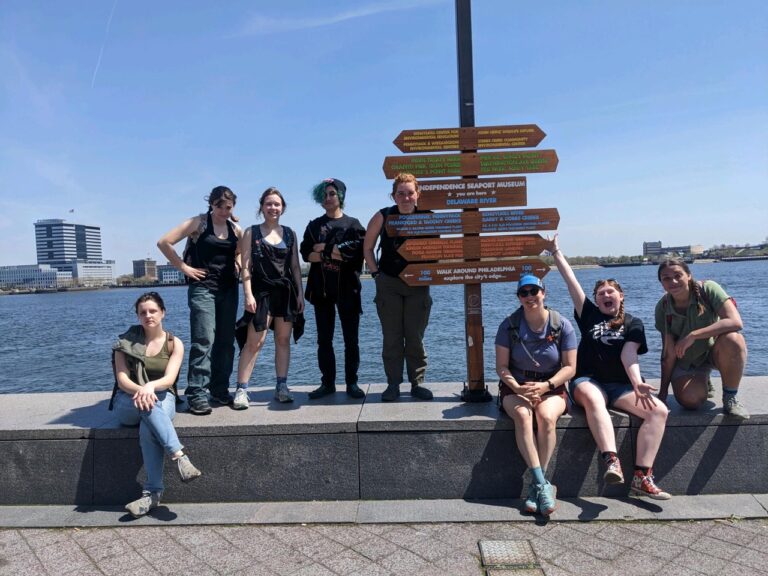 Just this past Tuesday, a group of high school students from the Natural Creativity Center (pictured above) were walking in the industrial wilderness of Hog Island out beyond the airport as they completed their 2nd-to-last segment of Walk Around Philadelphia.
(For some of them who'd already circumnavigated the entire city in 2020, it was their second full perimeter walk!)
As they proceeded along this long uninhabited stretch of the Delaware River across from a major UPS logistics center, they spotted four figures with a picnic table by the side of the road…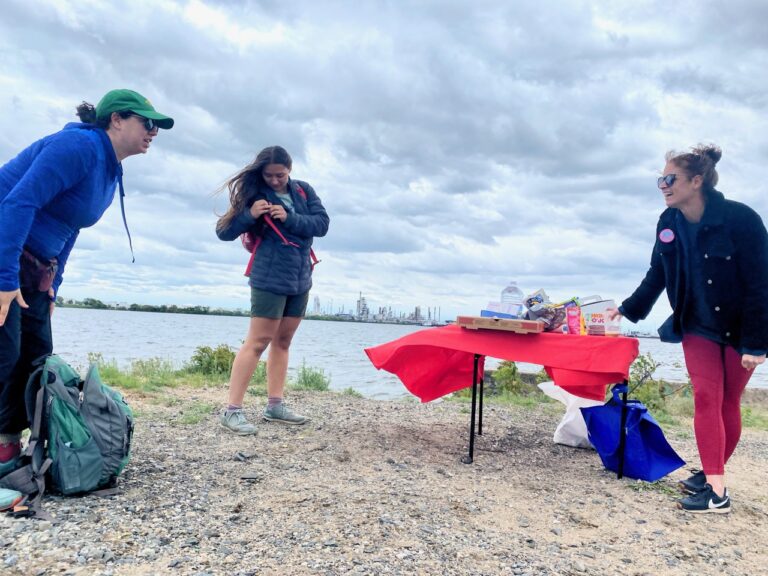 It was us, waiting to receive and celebrate and encourage them… and to provide snacks!
Inspired by perimeter-walker Rebecca W's kindness that surprised our crew with a table-full of home-baked treats out in the middle of Hog Island this past February, we set out to surprise the high school students w/ a perfectly-timed intercept w/ hot chocolate, juice, hoagies & donuts.
Several other kind trail-angels have shown up with snacks & support along the way in past iterations of Walk Around Philadelphia, and this is another one of the many ways to plug into the project that we're looking to cultivate. It's super sweet and fun!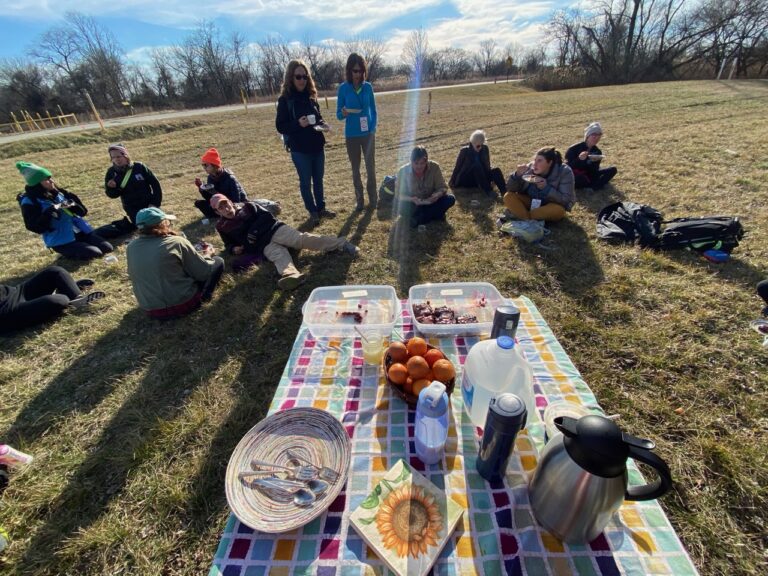 If you've got a flexible schedule and a flair for hospitality in the field, drop a line to Megan at walk@jjtiziou.net to join our trail-angel roster; we'll check in with you as we plan intercepts for the next walks.