New walk exhibit & new walk dates!
Between an exhibit at Cherry Street Pier and the 12th iteration of the perimeter walk, we've got a whole lot of options for your calendar…
Exhibit upstairs @ Cherry Street Pier:
June 16 – Sept 24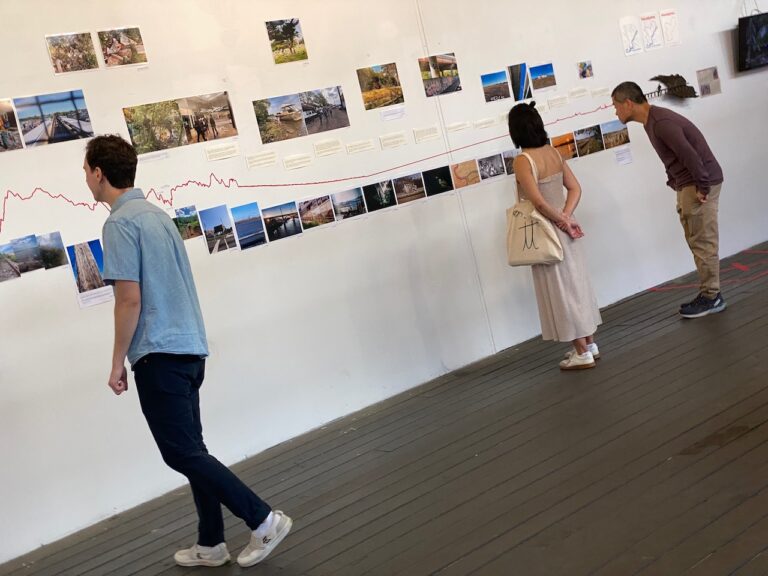 The new expanded Walk Around Philadelphia 2023 exhibit is getting installed upstairs at Cherry Street Pier, and will be on view from June 16 through September 23rd.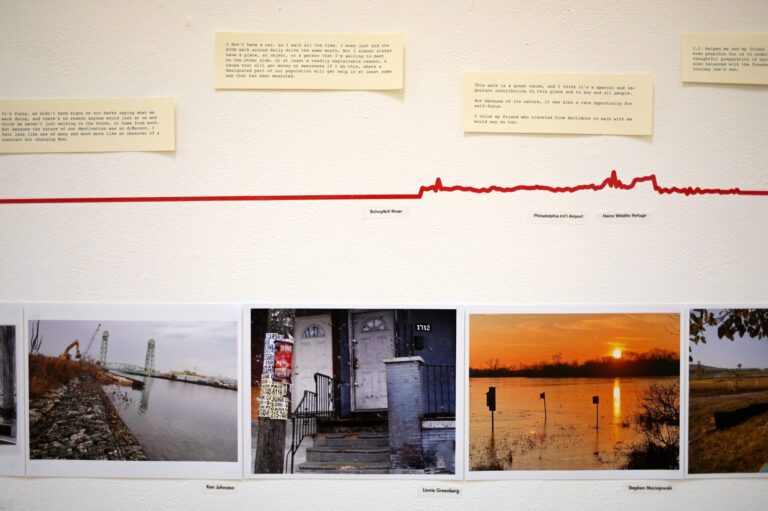 This exhibit features images from the city's edge created by artists who've set out to explore the city's border on foot, along with some other walking-inspired work and other documentation of the project.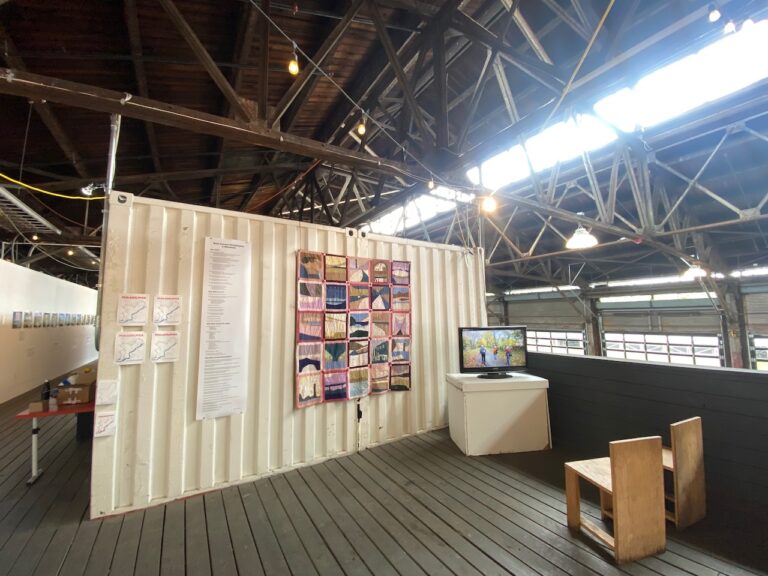 There's also a video loop installation featuring footage from the walks; if you watch the whole thing, you'll have circumnavigated the entire city 3+ times, with high school students & retirees, and in sun, rain & snow!
Join us there 5-7pm for First Friday on July 7th!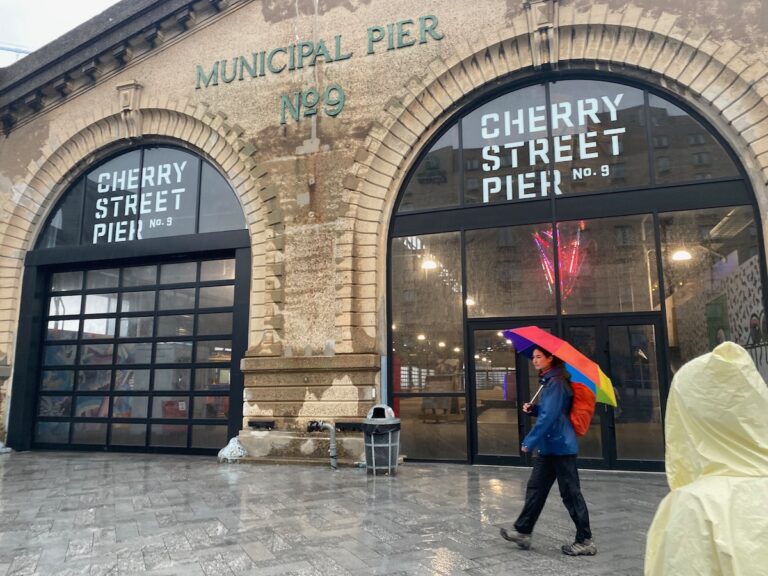 Cherry Street Pier is an indoor / covered venue, so you can check out the show anytime rain or shine!
The space is also open late, so you can catch the exhibit till 9pm, or till 11pm on Fridays & Saturdays!
Accessibility note: While much of Cherry Street Pier is accessible, the space with this exhibit is up one flight of stairs.
If you know of an ADA-accessible venue that would be interested in hosting a future iteration of this exhibit, please get in touch.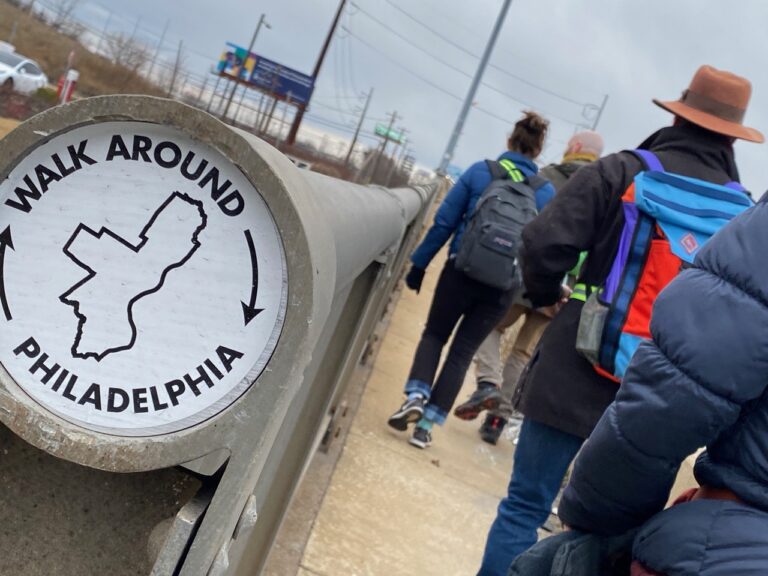 Registration now open for 12th Walk:
You're invited to join a segment of the 12th Walk Around Philadelphia!
Itineraries & registration are now live and linked below. Check out the answers to Frequently Asked Questions & review the guidelines and sign up to come walk with us!
Weekend 1
Fri Aug 25 – Baltimore Ave to Airport
Sat Aug 26 – Around the Airport
Sun Aug 27 – Airport to Navy Yard
Weekend 2
Fri Sept 1 – Navy Yard to Cherry Street Pier
Sat Sept 2 – Cherry Street Pier to Bridesburg
Sun Sept 3 – Bridesburg to Torresdale
Weekend 3
Fri Sept 8 – Torresdale to Somerton
Sat Sept 9 – Somerton to Fox Chase
Sun Sept 10 – Fox Chase to H-Mart
Weekend 4
Fri Sept 15 – H-Mart to Schuylkill Center
Sat Sept 16 – Schuylkill Center to St Joe's
Sun Sept 17 – St Joe's to Baltimore Ave
Bonus:
Additional options:
If everything else fills up, we'll add some extra walks heading out from Cherry Street Pier on Sat Sept 23rd. You can join one of those, and/or meet us there at the end of the day for a last chance to check out the exhibit!
On your own:
We've also added a DIY/Anytime registration for those of you who want to go off and do it on your own.