You're invited!
On Wednesday, May 11th, we're hosting a special (virtual) panel discussion to discuss access to nature on the city's edge.
We'll be joined by special guests from The Schuylkill Center for Environmental Education, Cobbs Creek Ambassadors, and Riverfront North Partnership.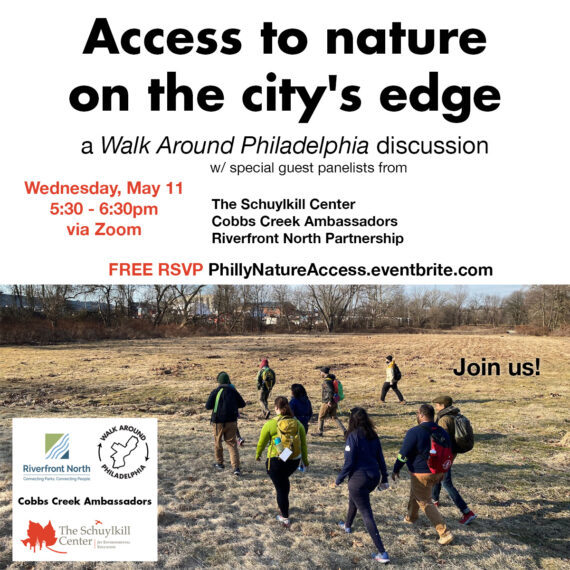 This walk talk will be the first in an occasional series of discussions that delve into some of the themes that we encounter during the course of the perimeter walk.
No Walk Around Philadelphia experience required!
If you've joined the walk before, this event will a great opportunity to reconnect with friends from the walk, but it will also serve as an introduction to the project for folks who are curious about it.
Even if you're far from Philly, the conversation should be of interest to anyone who's curious about access to nature in urban spaces, accessibility, equity, ecology, etc.
RSVP & spread the word:
RSVP at http://PhillyNatureAccess.eventbrite.com
Thank you for sharing with anyone who'd enjoy!