Back on the city's edge, this time with a specific agenda:
I recently found myself walking on familiar territory in Southwest Philadelphia, from the Heinz Wildlife Refuge up towards the City Avenue section of Philadelphia's perimeter, a walk that I've already done 9 times as part of Walk Around Philadelphia.
This time was different, as I was participating in EQAT's climate walk as part of their Vanguard S.O.S. campaign.
This campaign is aimed at pressuring Vanguard (the 2nd largest investor in the world, headquartered in Philly's suburbs) to steer its funds away from planet-destroying industries.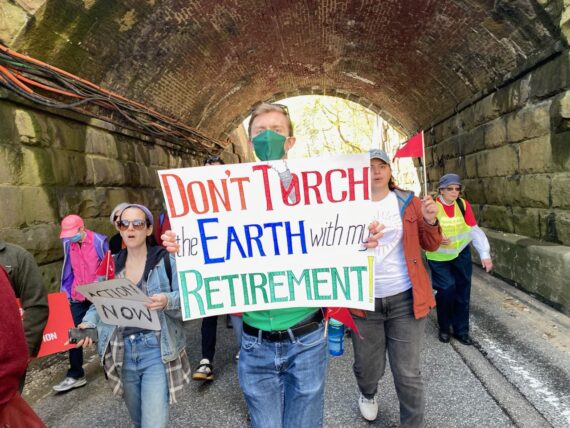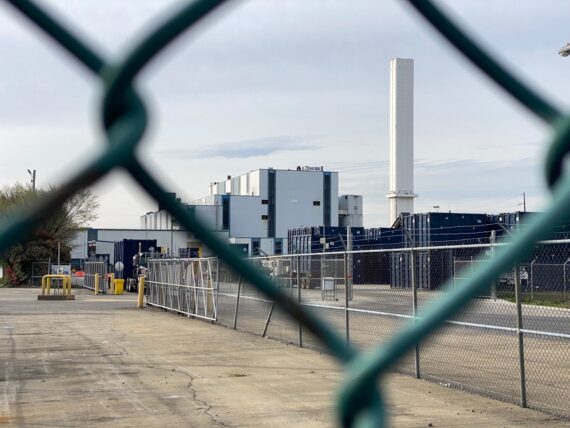 As a Vanguard customer myself (I have a lil bit invested in an IRA account there) I had never drawn the connection between my investment returns and the environmental and human impacts of things like, say, that giant incinerator over in Chester that burns Philly's trash (and much of NY's) within a short distance of our Chester neighbor's front porches.
I first learned about this travesty via Joshua Marcus's excellent environmental justice folk music project This Land (you might have heard him play a house concert in my living room ages ago)
The team from EQAT was drawing that line directly, with their bodies, by leading a five day march all the way from that incinerator in Chester, up through Philadelphia, and out to Malvern, where Vanguard is headquartered.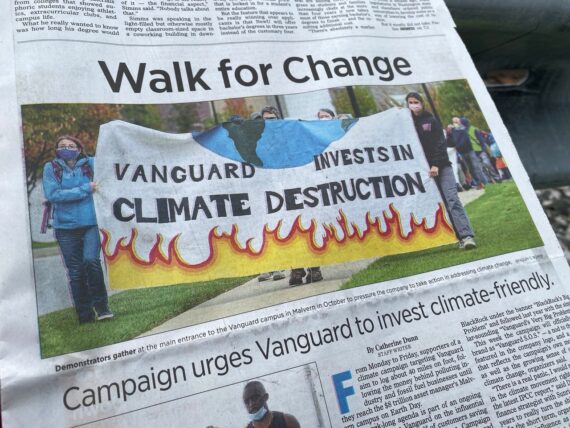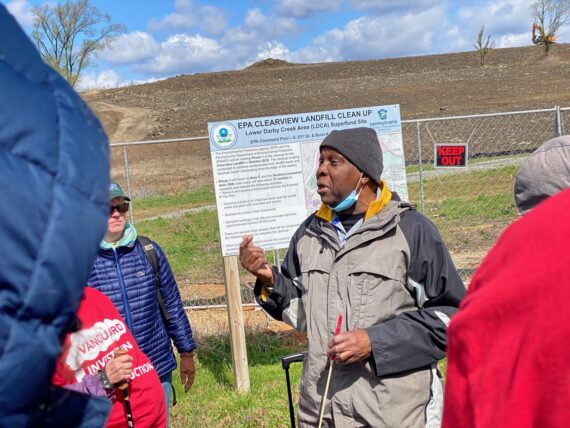 Along the way, we passed by the Clearview landfill, a superfund toxic waste site that is slowly being remediated by the EPA.
In walking past this site 9 times during the (now twice-annual) perimeter walks, it's always saddened me that my Southwest Philly neighbors have this toxic heap in their backyards.
Over the years I've learned little bits of its history as an industrial dumping ground. But I hadn't really stopped to think to how I myself might be contributing to such environmental impacts, simply by trying to save for retirement.
I opened an account with Vanguard years back, in trying to be a bit more 'grown up' and start saving for retirement. My uncle gave me some kind advice and pointed me towards a fund at Vanguard that seemed cheap, easy & reliable. And it was…
… but what's the good of saving for retirement if the planet is being pushed in a direction that will become inhospitable for humans?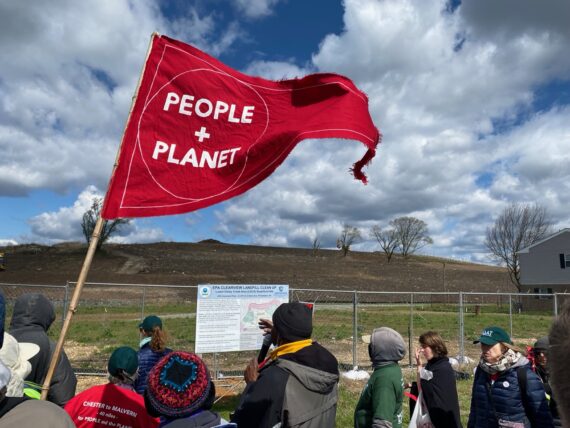 And so here we are with springtime coming, when May 1 (May Day) is both an ecological holiday welcoming the coming of spring, and International Workers' Day. "Mayday!" is also an an international distress call used for urgent emergencies.
And so the urgent emergency is this: to care for the people, and the planet.
How can we shift our investments away from industries that amplify climate risk? How can financial power be wielded to steer corporations towards more responsible behavior? How can everyday workers' savings be used in ways that will allow them a retirement in a habitable environment?
If you invest with Vanguard, don't pull your money just yet – but follow EQAT's work & get involved with the campaign to urge them to make choices with their investments that are longer-sighted, benefiting not just short-term returns but long-term impacts for future generations.
Find out more: www.EQAT.org