Two virtual and four in-person events for you:
The next public iteration of the ~100 mile Walk Around Philadelphia exploration of the city's perimeter isn't until September (dates below) but May is shaping up to be a pretty exciting month with several opportunities to plug into walk-related events!
Virtual events:
In person events:
May 14 – Drop in anytime on to make your own unique hand-printed perimeter map & learn about the Delaware River Watershed via two workshops via PPEH's Ecotopian Toolkit project. POSTPONED due to COVID
9:30 – 11:30am 36th St Walk on Penn's campus
(outside of Williams Hall just north of Spruce St at covered bike rack area)
2:30 – 5pm at Independence Seaport Museum
(Special thanks to Common Press @ Penn and The Soapbox Community Print Studio for helping support these special events)
May 15 @ 4pm in West Philly: in person book launch for Ways of Walking
May 20 @ 5:30pm in Old City: special reception for the Ecotopian Toolkit project at the Independence Seaport Museum
BONUS: more high school students doing the walk…
On the week of May 9, Lower Merion School District student Dori sets out with friends to complete the full ~100 miles around Philadelphia's perimeter as part of her senior project.
Our perimeter-walking crew is super looking forward to hearing how her experience of the city's edge unfolds. Send best wishes her way!
After the NCC students completed the entire walk, I'm particularly excited about facilitating this unique experience for more young people; my awesome new project manager Matilda & I have been hard at work developing offerings around the walk that range from half-day workshops to three day retreats.
If you see potential for your organization or business to partner with the walk, get in touch!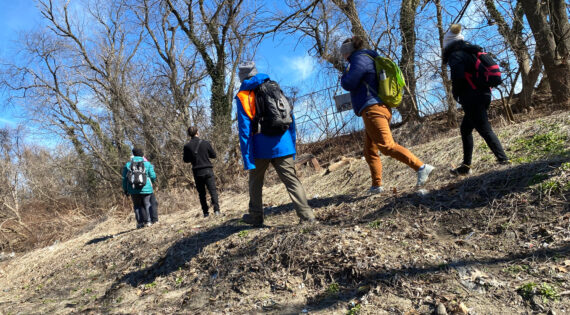 SAVE THE DATES for the September walks!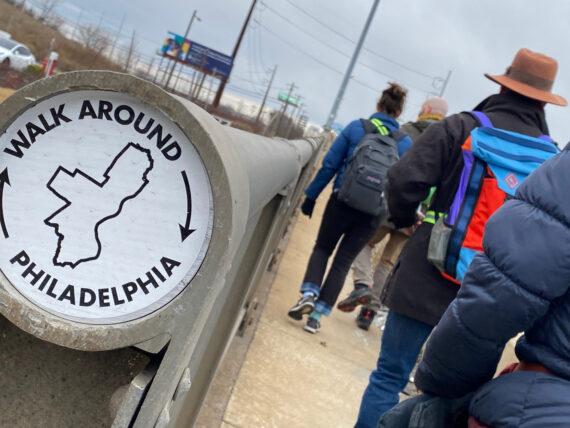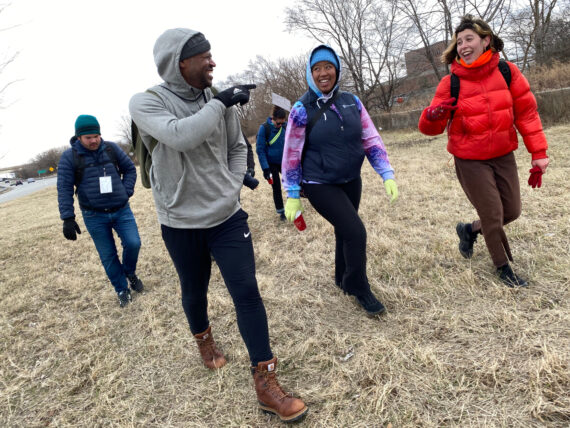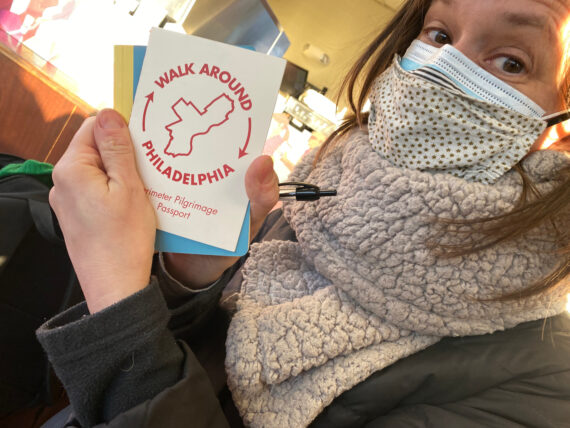 REGISTRATION:
Aug 1 – Registration opens for walk dates
via WalkAroundPhiladelphia.com
Aug 8 – Registration opens for kickoff event & closing party – via FringeArts.com
Sept 8 – Virtual info session / kickoff celebration
WALK DAYS:
Sept 10 / 11 / 12* , Sept 17 /18 /19*, Sept 23* / 24 / 25 / 26*
*Weekend days confirmed, Weekday dates subject to change.
CLOSING PARTY
Sept 30 – in-person celebration of 10th walk (1,000+ miles!)
Don't forget to sign up for updates if you'd like invites to future events!