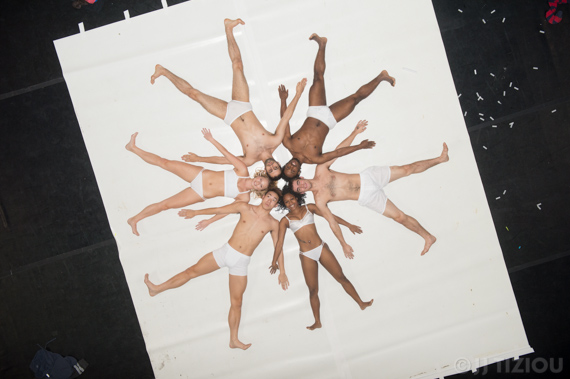 Philly's had some unusually warm weather lately, and no real sign of snow, but we're going to have a huge SnowBall this Saturday: a unique winter ball to benefit Brian Sanders' JUNK. If you're not already familiar with Brian's work, read on…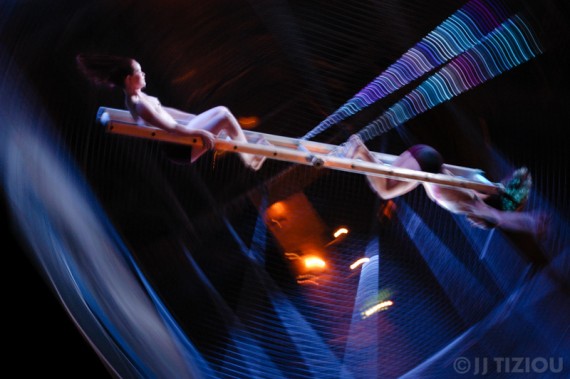 I first became familiar with Brian Sanders' choreography in 2003 when I photographed his performance "The Gate" during the 2003 Philadelphia Fringe Festival.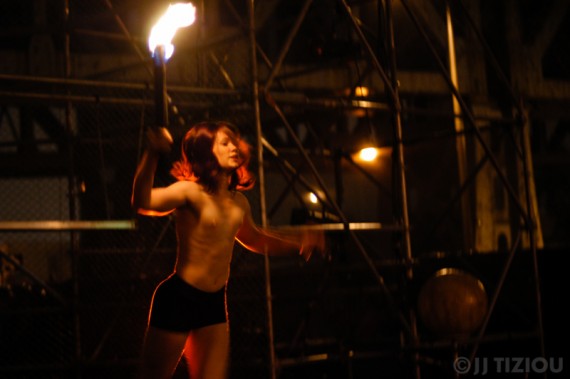 Brian's work is pretty spectacular, sometimes involving fire…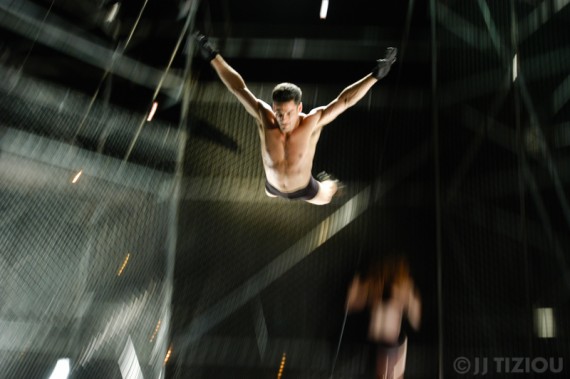 … and always involving some pretty intense physicality.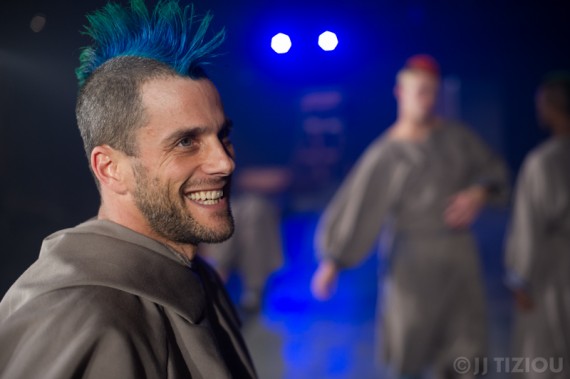 Brian's a super sweet guy…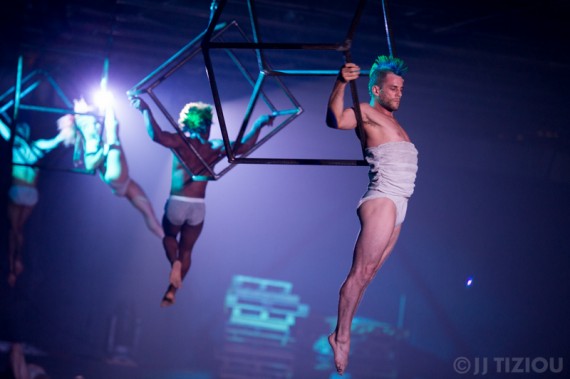 … and also super strong.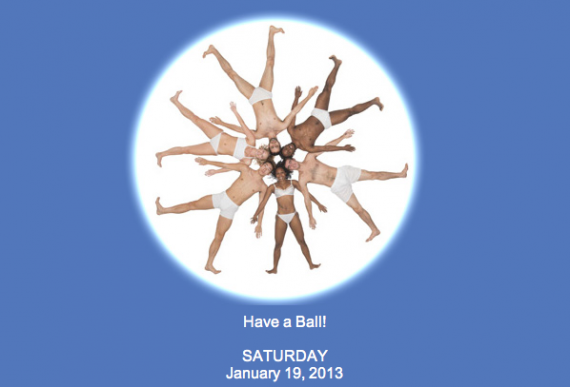 If you're not already on his mailing list, then you might not have caught his invitation to this Saturday's SNOWBALL – a special event to benefit his company. It's sure to be a good time. (here's a video from last year's event)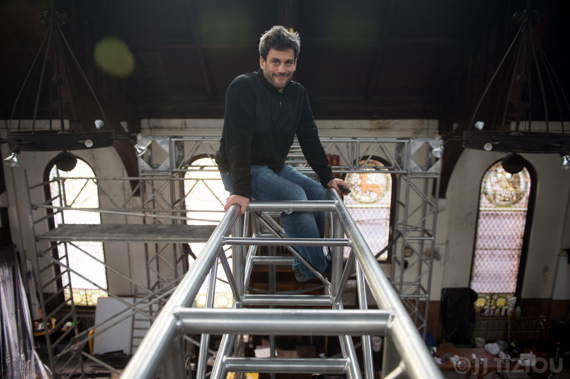 Brian called me up to shoot the pic for the event invite because he knows that I'm not afraid of climbing high to get a good shot.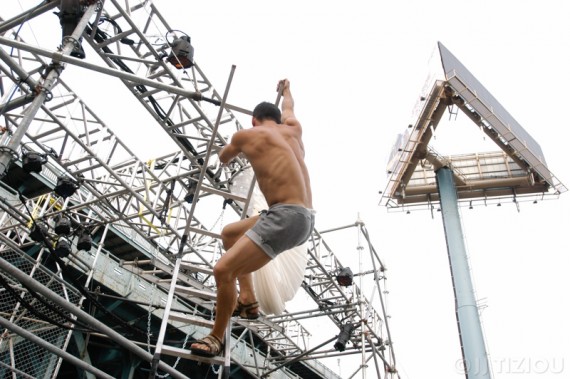 He and I have a bit of a history of climbing up these crazy contraptions that he builds for his shows…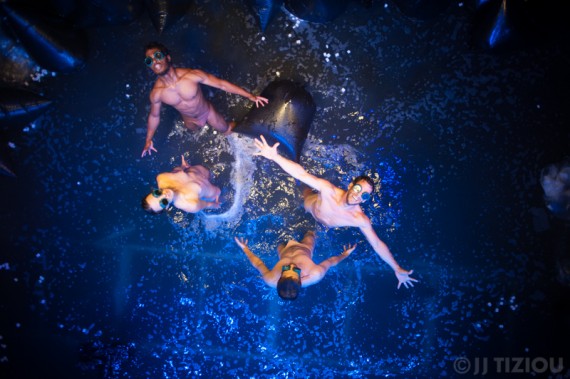 … and this wouldn't be the first time that I'd photographed his dancers from above.
(Although, for this shot of his "UrbanScuba" performance, I rigged a camera in the lighting truss and triggered it with a pocket wizard radio slave)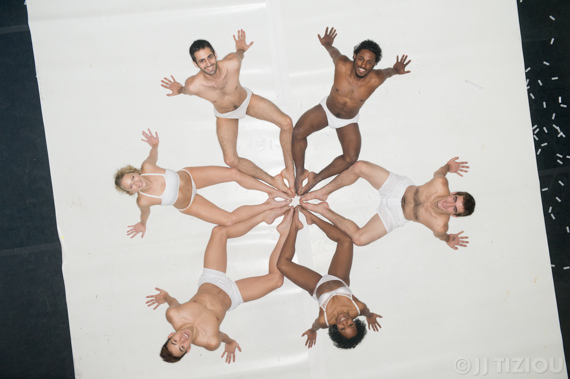 Brian wanted to play around with snowflake shaped arrangements of his dancers… so how did we do it?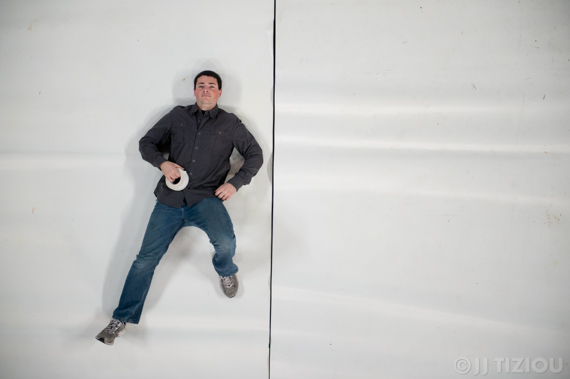 It started with some good help… here Brett set up some white marley for us…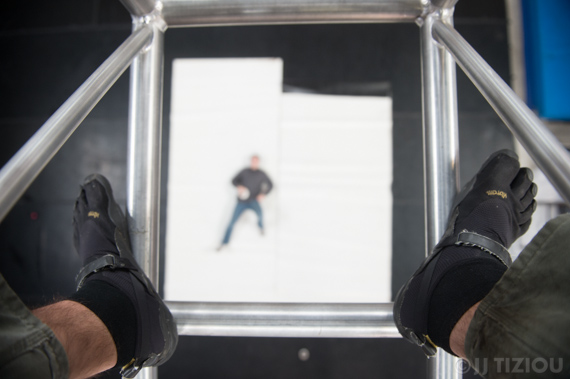 and then you've got to get pretty high up overhead to get the right vantage point…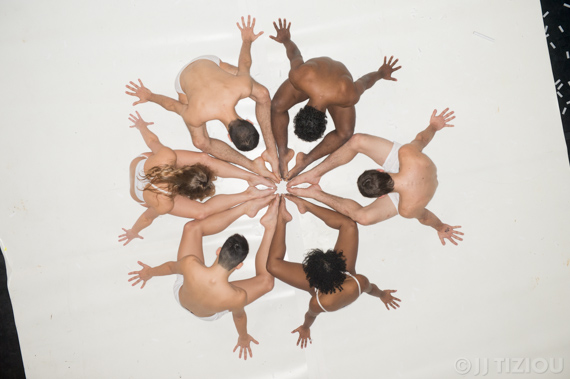 We tried a bunch of different arrangements…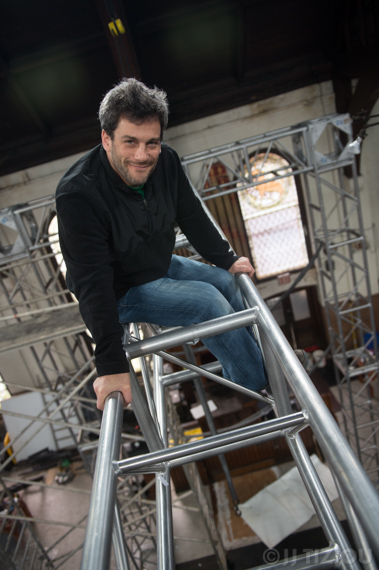 … under Brian's watchful direction…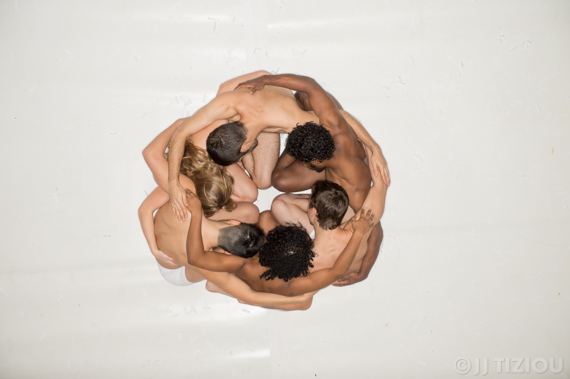 … while they don't quite read as "snowflake", I quite liked some of these huddled together images.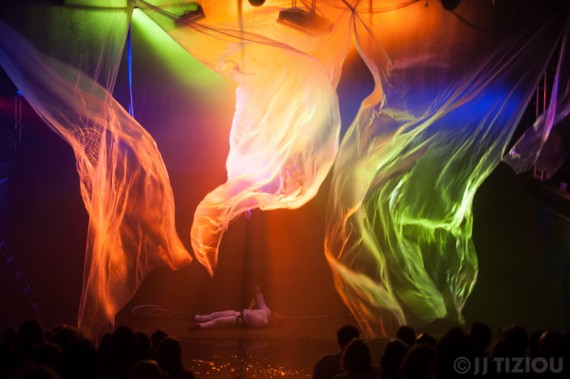 Brian always works with pretty amazing lighting designers like Terry Smith…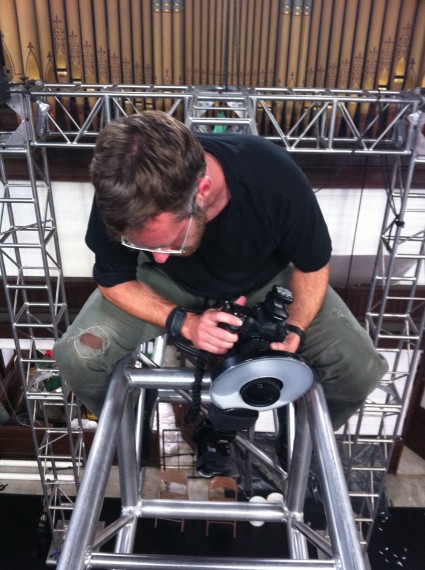 … but here we were working in his studio with minimal work lighting, so an Orbis Ring Flash adapter came in handy.
But the problem with having a light source right on your lens…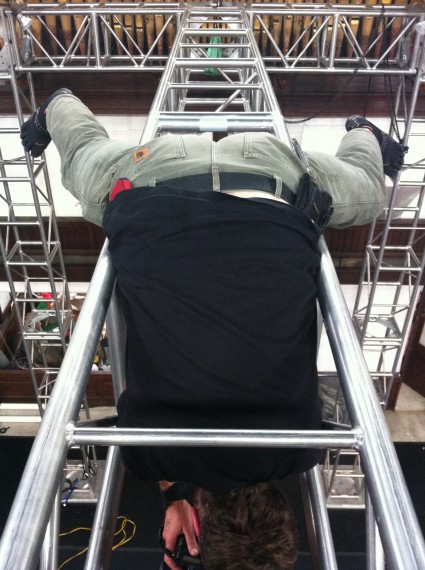 … is that you have to squeeze yourself all the way through the bottom rung of the truss in order to avoid glare bouncing back at you…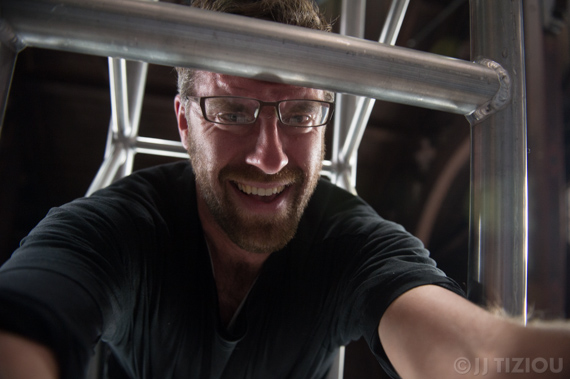 … which, with all of your body weight pressing a metal bar into your abdomen, is slightly less than comfortable…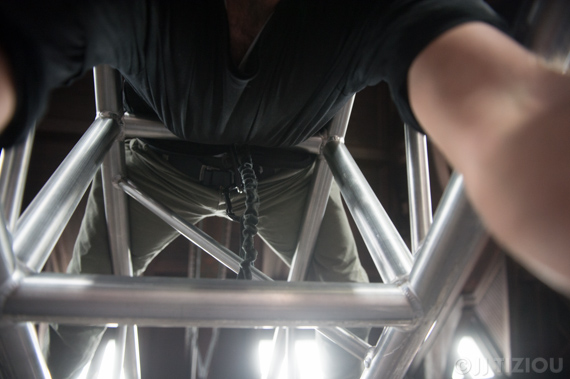 … and as you face the plunge down onto the dancers, it's a good idea to have both yourself, and the camera strapped in. My emergency rappel harness belt is still one of the best pieces of equipment that I've ever invested in.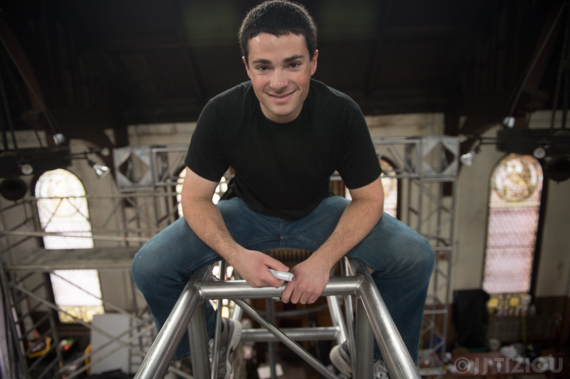 Thanks again to Brett for grabbing those shots of me above… it's always fun to have some extra process documentation.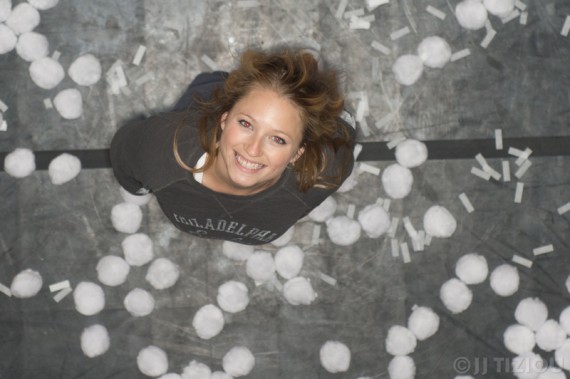 Another thing about the ring light is that it can give you some pretty powerful red-eye if you're looking straight into the lens.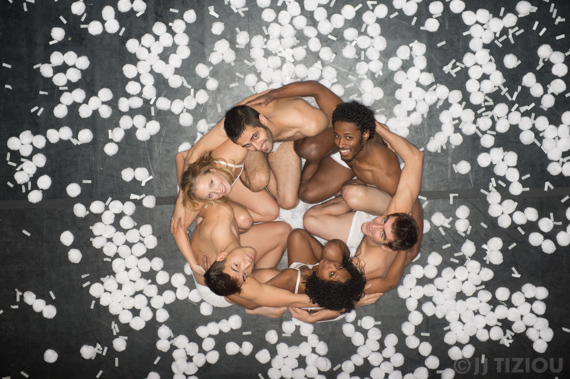 Want to meet the dancers and tell them what you think? Check out this Saturday's Snowball at UArts's Hamilton Hall, 320 S. Broad Street, 8-11pm. Get your tickets here, or check out the video from last year's festivities.
Snowball will no doubt be a wild and fun time… in the meanwhile, here are a few other fun shots from Brian's work…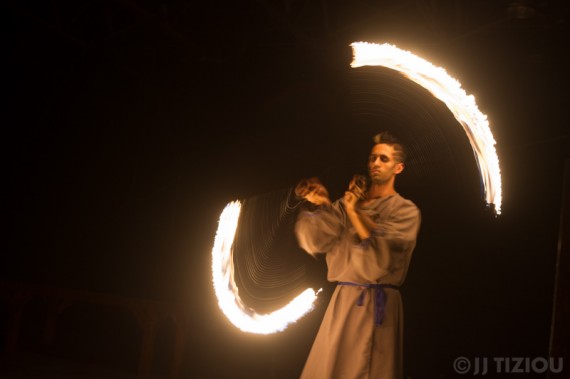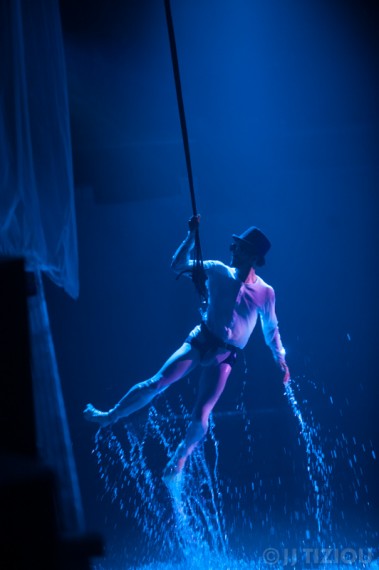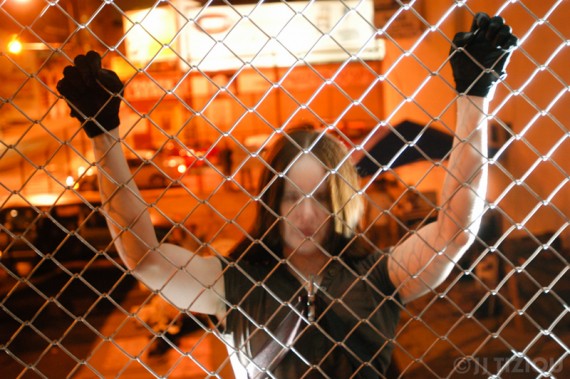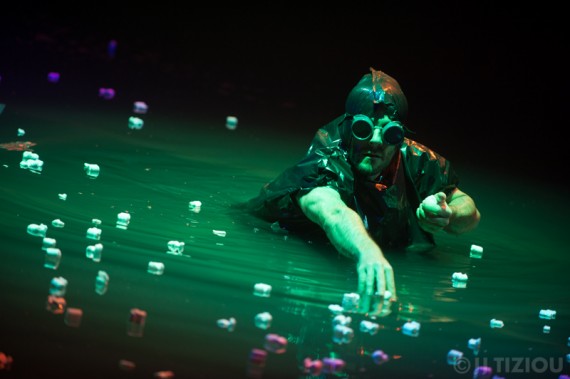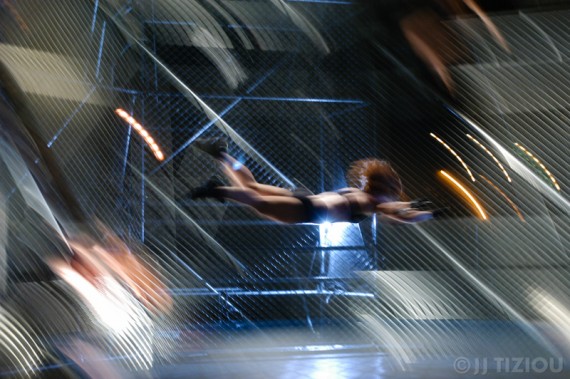 Like what you see? You can also follow Brian Sanders' JUNK on Facebook to make sure to hear about the next show. And of course, while you're on this internet contraption, you can also check out JJ Tiziou Photography on Facebook while you're there.