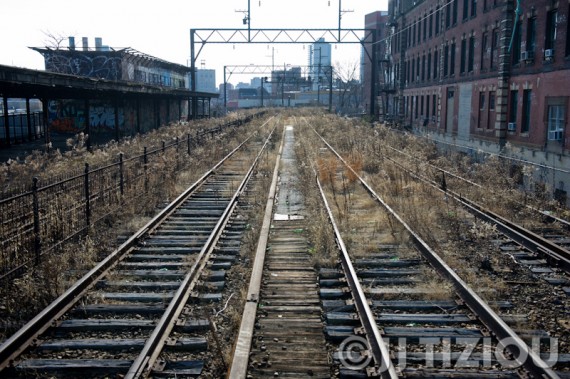 An elevated railway high above the city, filled with wild grasses. You may have heard of New York's High Line Park, but this isn't it. No, Philly has it's own secret garden, and it's kind of way cooler.
I was recently introduced to the full extent of the Reading Viaduct's City and 9th Street branches by the folks at ViaductGreene, and was amazed to discover the vast expanse of potential that is hidden in plain sight in the heart of the city.
I already knew a little bit about the meadow over the rooftops by 9th and Spring Garden, but to get there I first had to discover the tunnel beneath the city and the canyon between the buildings. The entire route runs from the Art Museum, across to Broad Street and all the way up N. 9th Street. This map should give you an idea of the ground that we covered. Here is what I discovered…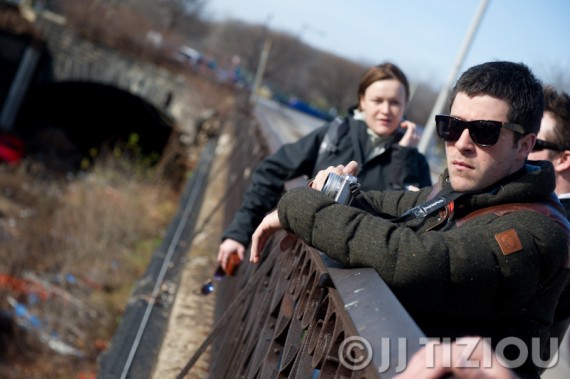 Our tour began at 21st and Hamilton, where a railing overlooks a strange sunken parking lot that sits next to the gaping mouth of a tunnel. I'd often biked by this strange site and been curious about the tunnel, but never really knew anything about it. But rather than enter there, we first walked to the other end of the tunnel, which is past the Philadelphia Museum of Art.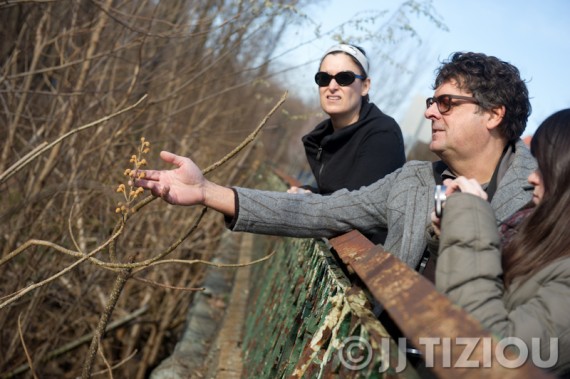 Along the way, as we hiked to the western end of Pennsylvania Avenue, our guide Paul showed us the overgrown land where trains used to enter the city.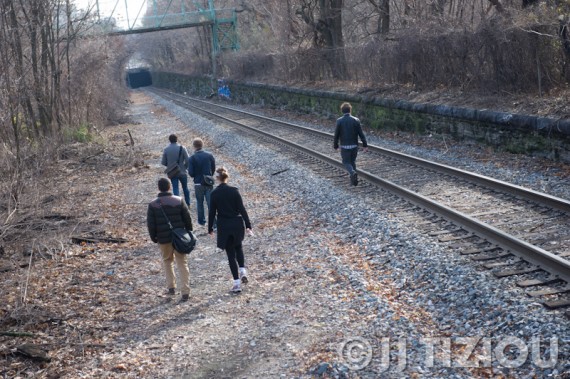 Of course, there's still an active railway line where CSX freight trains pass through… That tunnel that you see at the end of the shot above passes under Eakins Oval and comes out alongside the Schuylkill River. But it's the expanse to the left that's of interest…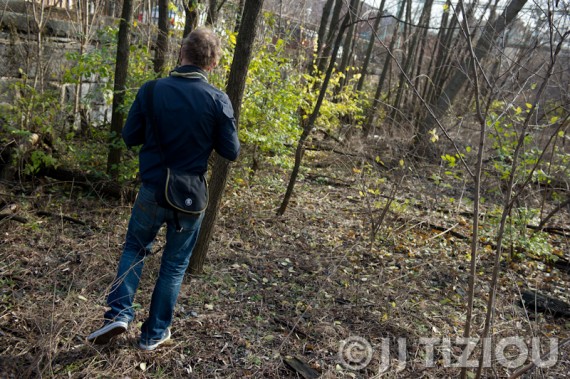 The old rails have been removed, and nature has since reclaimed the site.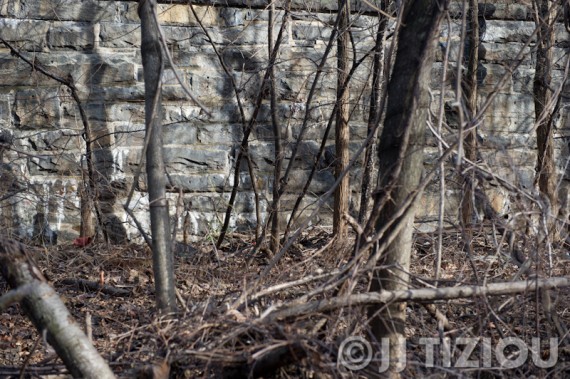 ViaductGreene and others are advocating that this land be turned into a park… a new corridor of public space that would connect Fairmount Park to Center City.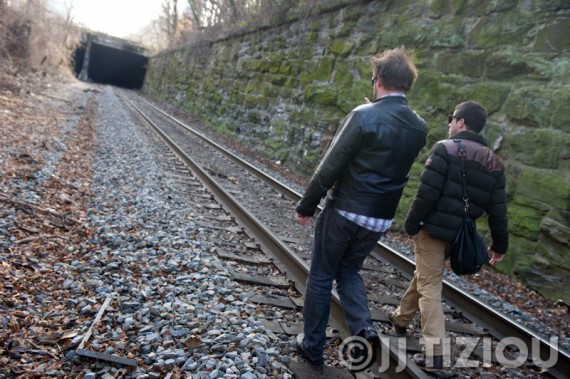 As we approached the mouth of the tunnel, we started to be able to see that it is actually far wider than just the tracks that we were following: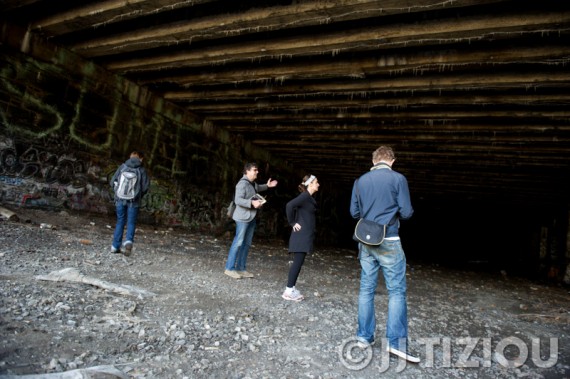 a huge open cavern opens up wide, the beginning of a magical subterranean realm.
Turning back towards the mouth of the tunnel, we were fascinated by the architecture, street art, and simple play of light in the space… And as our eyes adjusted to the darker space we became aware of the amazing space that we'd just passed right by: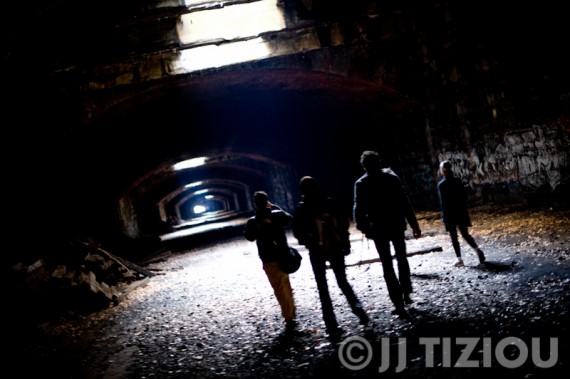 The entire length of Pennsylvania Avenue that we had just walked was actually built over top of this amazing tunnel, which used to be an open-air railway.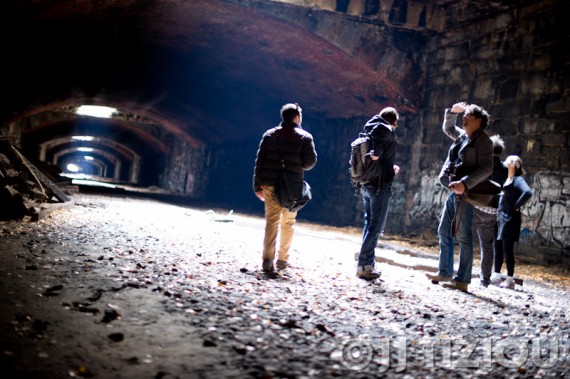 Along the way, Paul stopped to give us historical facts about the site… A lot of Philadelphia's industrial history is tied into this corridor that is now literally buried from our sight.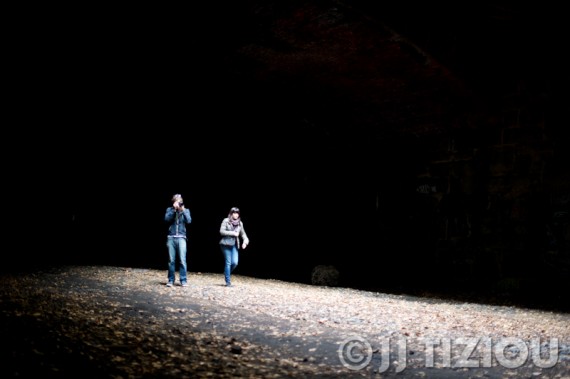 As we retraced our steps towards 20th street, but now underground, we found ourselves walking through beautiful pools of soft light cast down from ventilation grates in the road above. I've passed by those grates so many times without even noticing them, let alone realizing what kind of world lay below them…
There's definitely some debris and spots where one might easily sprain an ankle, but for the most part, the tunnel is completely clear. This would make for a pretty straightforward transformation into a public space… With some attention to lighting and other safety issues, imagine a bike and walking path reaching down from Girard Avenue and Fairmount Park, along the railway and through this amazing underground space…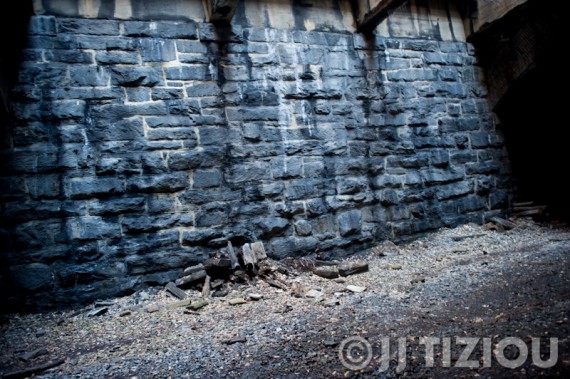 One beautiful feature of this space is the walls… The massive stones are pretty impressive on their own, and in this day and age where everything is made of concrete, they are a special treasure.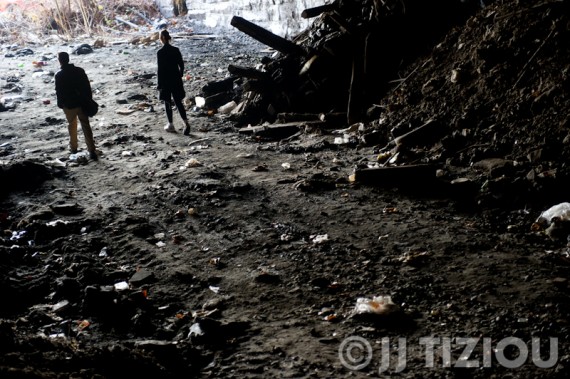 And so we emerged where we'd started, back at 21st and Hamilton, but now we were below street level. And this was just the beginning.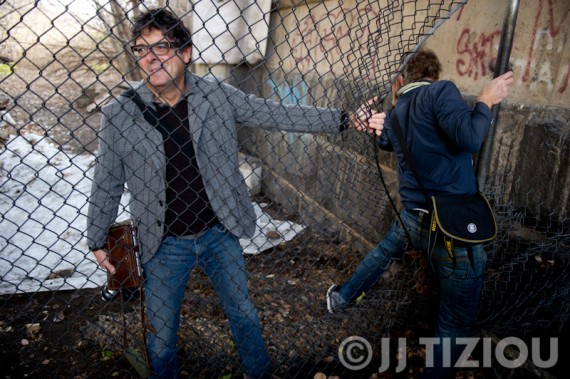 Unfortunately this amazing space isn't open to the general public. Imagine if instead of fences there was a welcoming landscaped entrance to an urban park?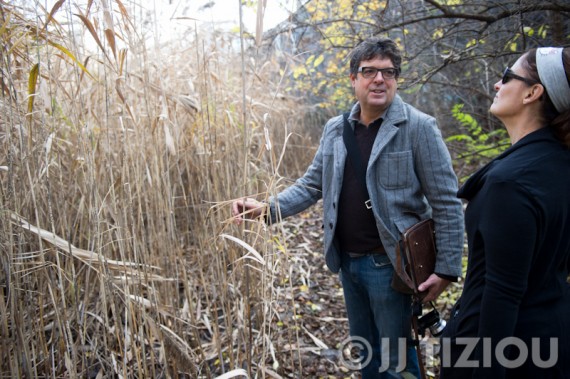 Visitors would discover an amazing sunken landscape, one level below the road. We were fortunate that our guide is a professional gardener who has worked on both public projects and high end private commissions. He knows all of these wild plants by name.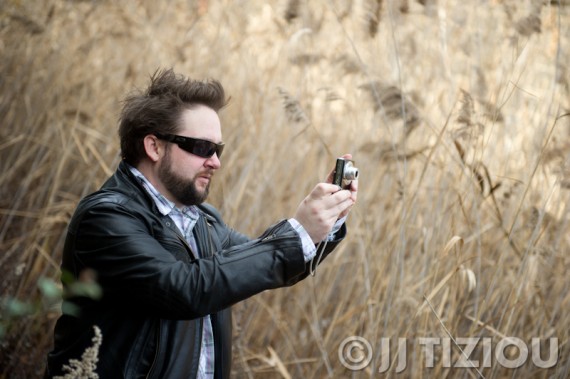 Extensive landscaping might not be necessary, as the natural vegetation is absolutely beautiful. Maybe just a simple walkway…
One of the amazing things about this urban canyon is how quiet and peaceful it is. You're just a few feet from the traffic of city streets, but the sunken environment blocks out the sighted and sound, and all you see above you is open sky. It's wonderfully restful, and would be such an asset to the city as public space.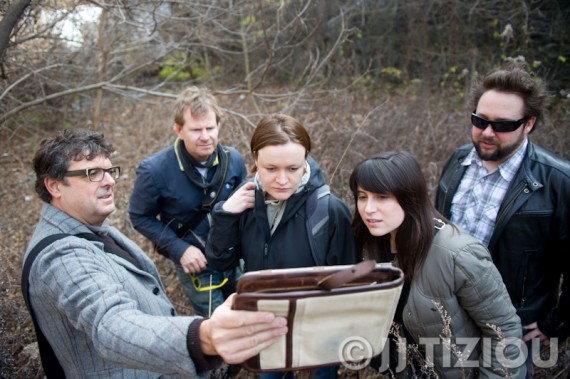 Paul also happens to be quite the historian, and travels with an iPad loaded with old historic images of the area. It's amazing to see this whole industrial side of the city's history that I was unfamiliar with, and to realize that this overgrown vegetation now stands on the same site seen in those images.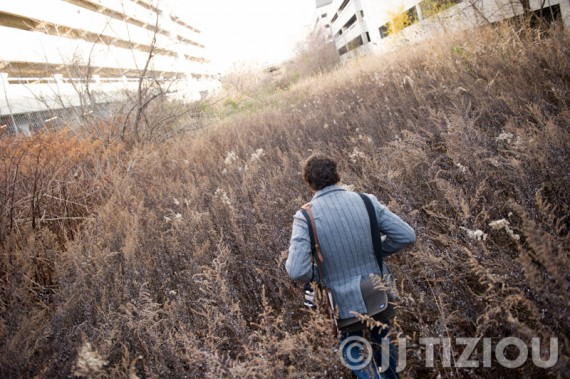 As we continued to delve through these secret urban meadows…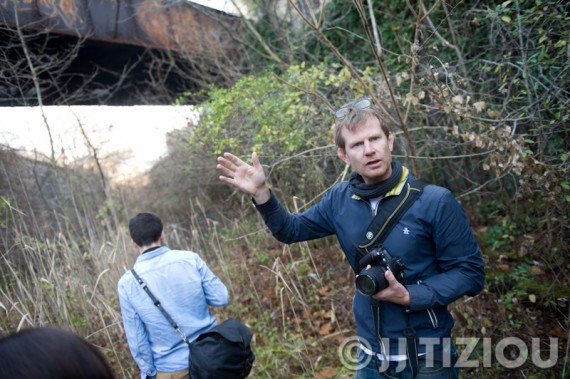 we saw abandoned bridges that led from nowhere to nowhere…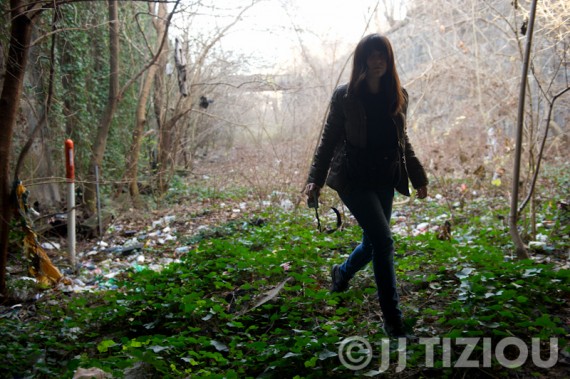 and lush greenery thriving.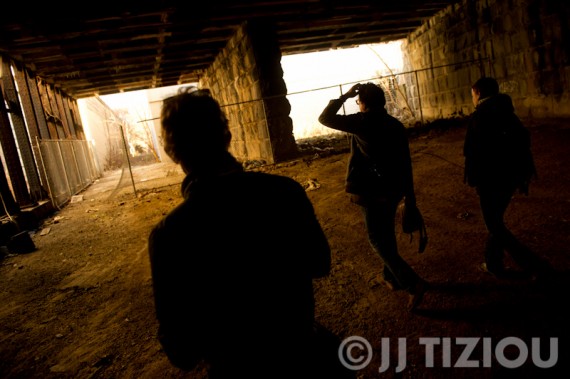 As we continued east, we passed under covered areas where beautiful light bounced in off of nearby buildings…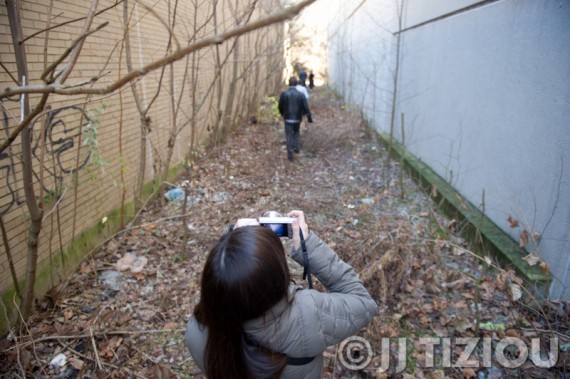 and then into a narrower space between buildings where it really started to feel like a canyon…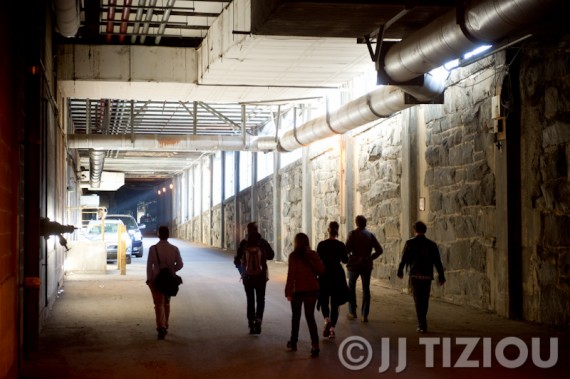 Only to find ourselves emerging at a ramp under the Inquirer building… we'd made it all the way from the Art Museum to Broad Street without seeing a single car!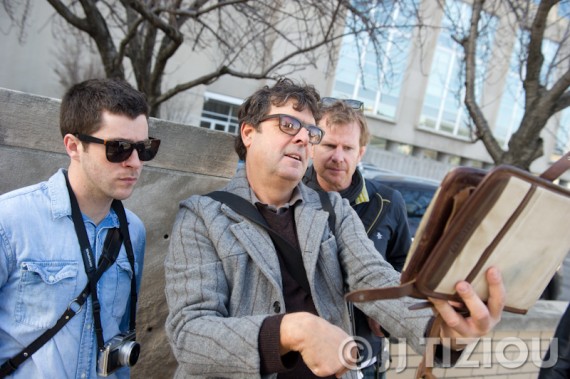 Once above-ground on Broad Street, we took a moment to review more images on Paul's iPad. This time, instead of showing us historical images, he shared visions of a potential future: rough renderings of what a potential Broad Street access point to the park might look like.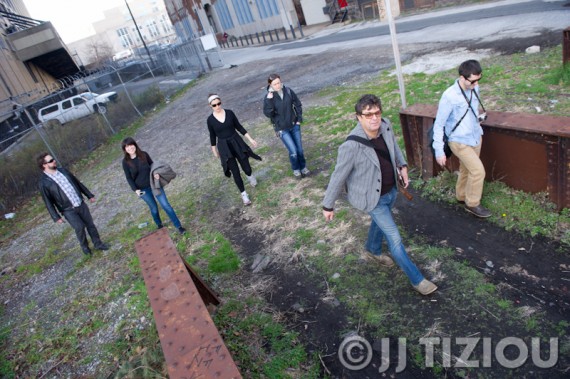 Not content with finally being above-ground, we set off to be really above ground on the third leg of the journey, as we reached the elevated track section of our journey.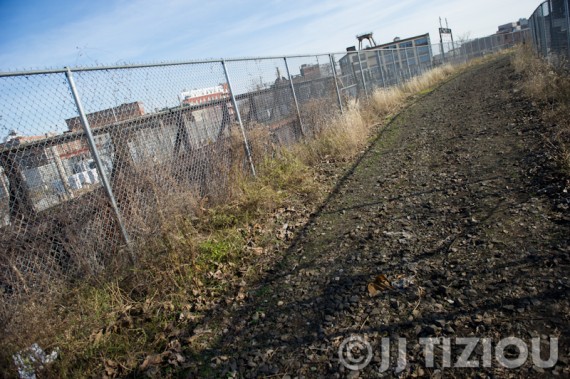 Just east of Broad Street, a smooth grade leads up to the elevated tracks. This access point has the potential to make the creation of a landscaped public space far less costly, as supplies could simply be driven up rather than requiring lots of cranes.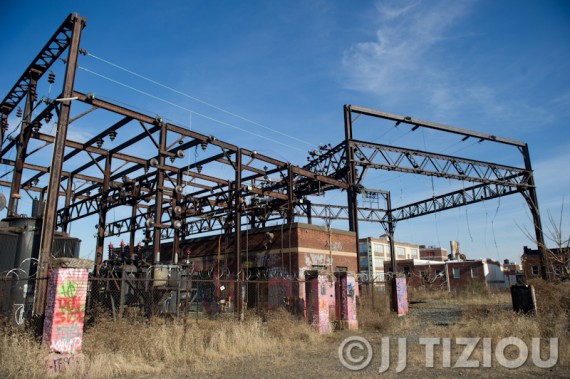 Now near 11th and Callowhill, we found an abandoned electrical station of some sort…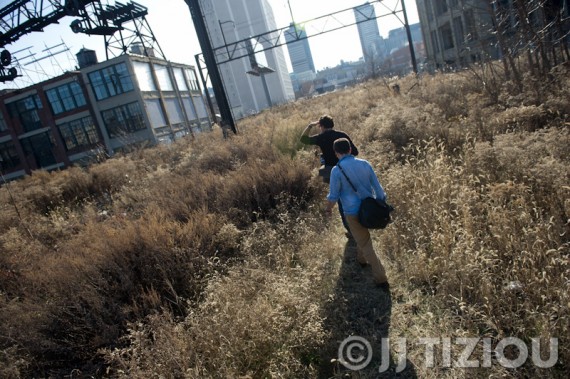 along with a vast meadow. Right in the heart of Center City.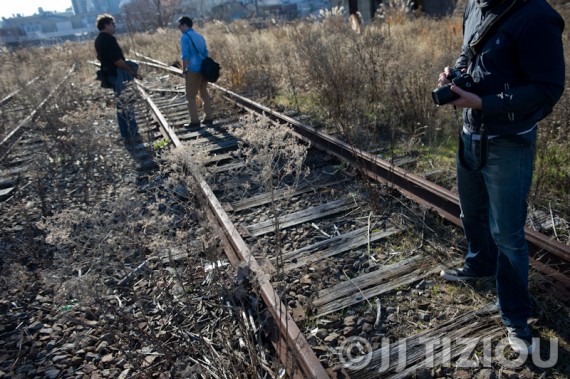 On this part of the journey, we found the rails intact…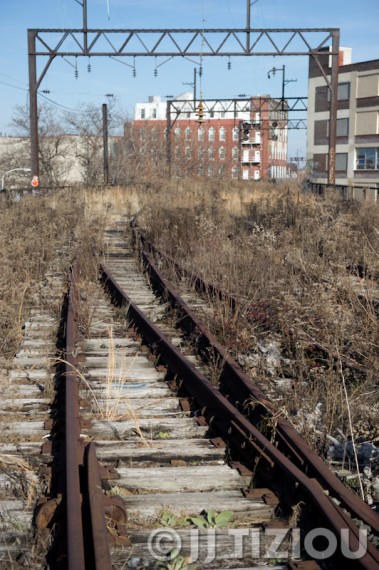 … and they led us north along 9th street…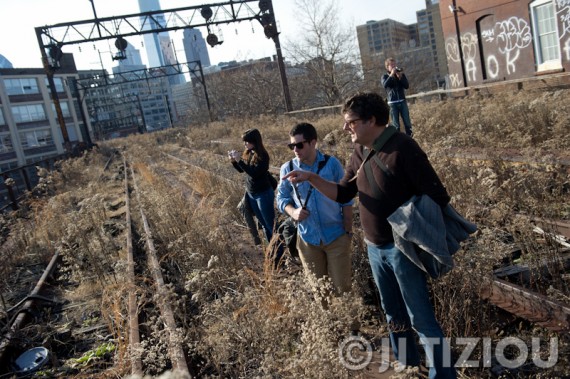 through a beautiful grassland with gorgeous views of the city.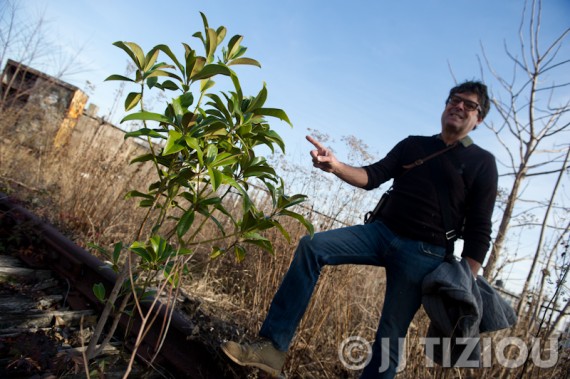 While the winter landscape is mostly filled with golds and browns, Paul was quick to note special exceptions like this evergreen magnolia. This particular variety apparently isn't supposed to grow in Philly's climate, but seems to be thriving just fine here above 9th street.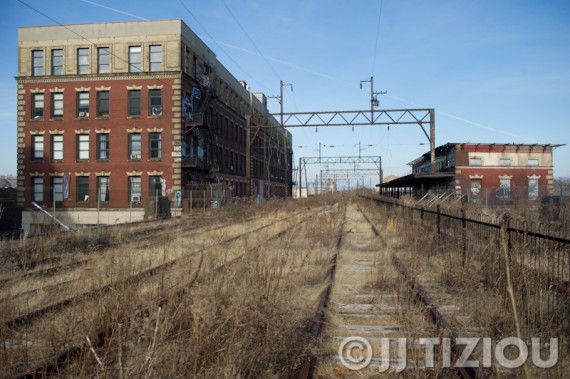 As we approached Spring Garden Street, the beautiful plain just continued on. Much like the sunken sections of the route that we'd just passed through, the lack of cars and street sounds is striking.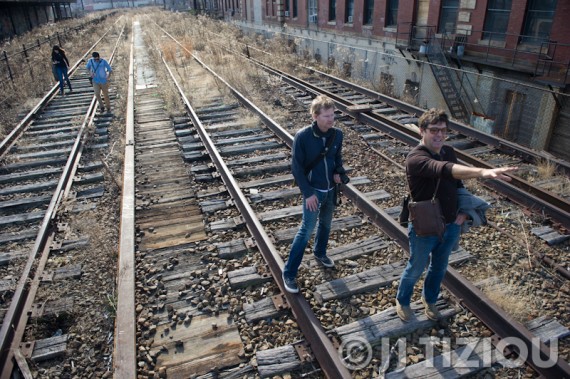 As we walked through this amazing space, we continued to envision what an amazing public space it could make. It may seem like an impossible dream to convert this space to a park, but the High Line Park in Manhattan sets a precedent, and there are many other beautiful examples of former industrial cites reclaimed as parks.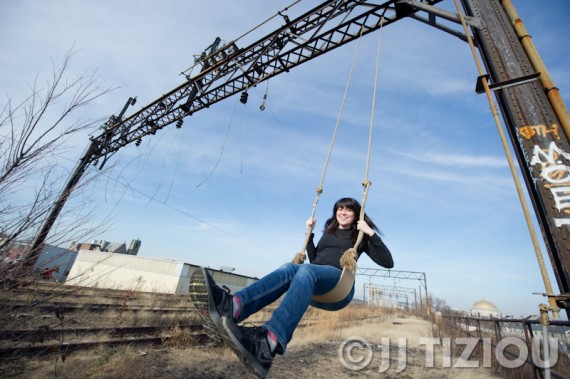 Some creative soul had installed a swing on these abandoned beams, so we had an easy example of how much fun such a space could be.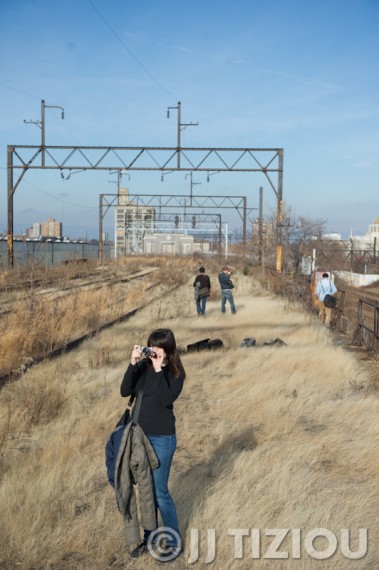 We were nearing the end of our journey… not one inch of it wasn't breathtakingly beautiful.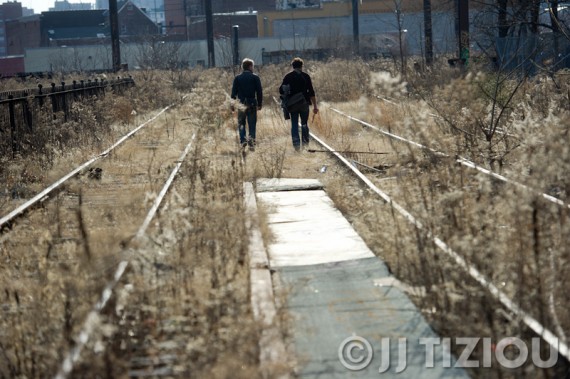 As we turned back towards home, we kept on dreaming about how magical it would be for this space to be accessible to all of the city.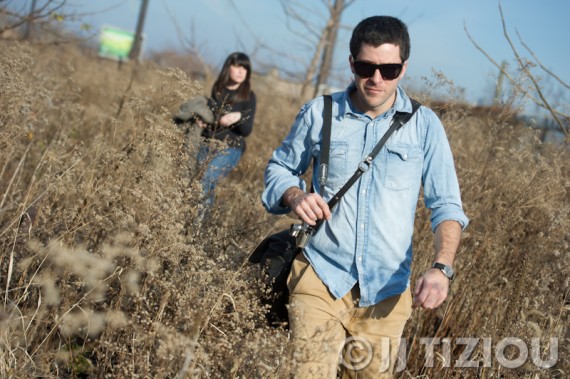 This vision is certainly a challenging one that will take a long time and many resources…
… but the space is just sitting there unused, seemingly begging for this vision to become a reality.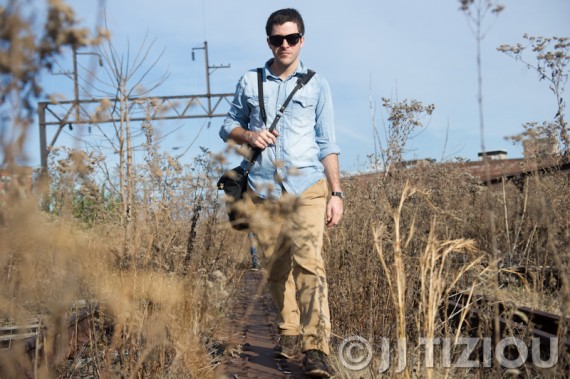 We'd had a beautiful day walking…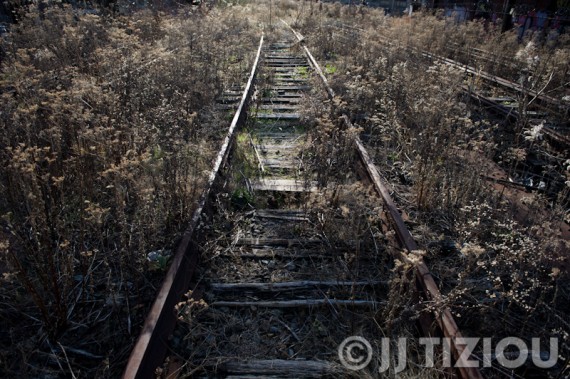 … but really the journey's just begun.
As I think of this site, I can't help but remember one night in college when I hauled a bulky 4×5 camera down to the banks of the Schuylkill. Back then, the land near those train tracks was just another abandoned plot of land filled with trash and weeds, and imagining it as anything else seemed like a dream. But now it's become the beautiful Schuylkill River Trail, an asset to our whole community. So who knows what we might see on the Reading Viaduct ten years from now?
Will ViaductGreene's vision become a reality?  I know from personal experience that dreams can come true, although sometimes it takes a lot of help. You might want to sign up for their updates or check out their Facebook page and help them along the way. Also, please share and repost this link, as the more people know about the potential of this space, the greater are the chances for its transformation.
Speaking of dreams… bringing you this kind of story is part of my community practice. My dream is to be able to make more of this type of work in a way that is sustained by the community. If you appreciate these images, you can support my non-commercial work here.
Happy trails…
-jj
PS If you didn't link to the map above, here it is for you: