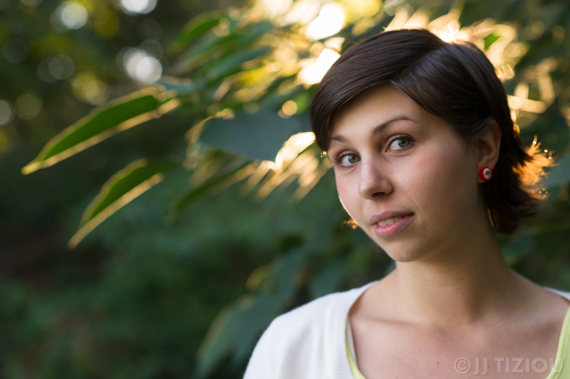 This is Megan. She works here!
As JJ Tiziou Photography has grown, it's become really important to have some support on the back-end of things rather than trying to do it all myself. I'm really excited to be working with Megan, and I know that you'll enjoy your interactions with her too.
Much of her work is behind the scenes, handling admin and generally helping me keep my brain together. Some of you may be hearing from her in the coming days as she'll be reaching out to some clients and collaborators as we plan for JJ Tiziou Photography's 10th year. She'll also be taking the lead on the next big crazy community project once that gets rolling.
In the meanwhile, here's a bit more about Megan…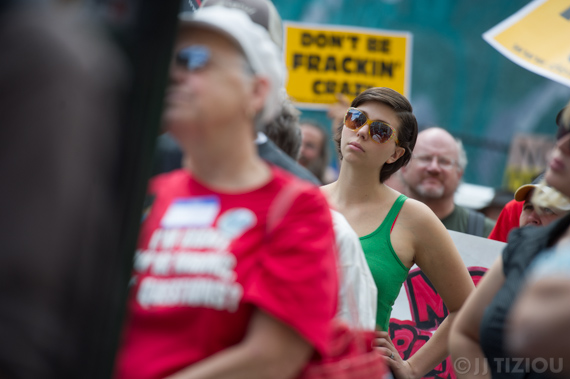 You might have already caught a glimpse of her hanging out in the background in the Shale Gas Outrage 2012 post.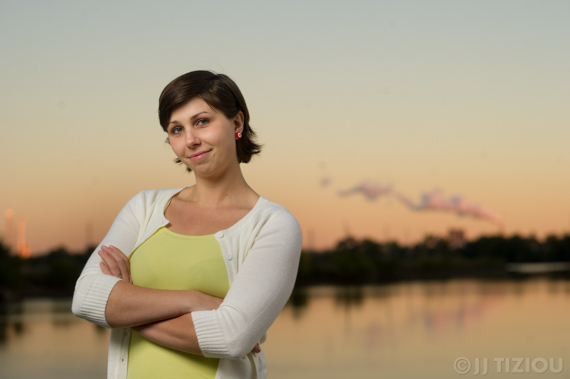 It's great having her out in the field, but she's also handling a lot of admin back in the office. The contact form on the website goes straight to her and she can triage and get back to you faster than I could on my own.
In addition to being super professional in the office…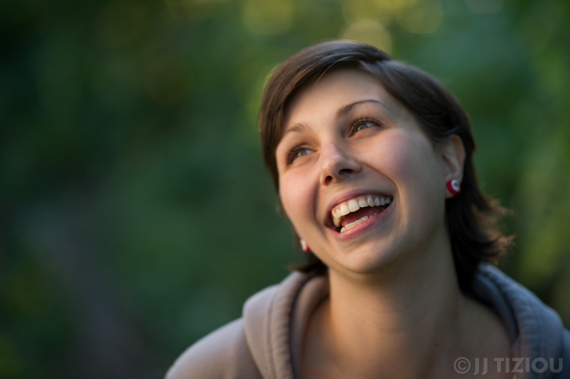 Megan is just plain fun to work with.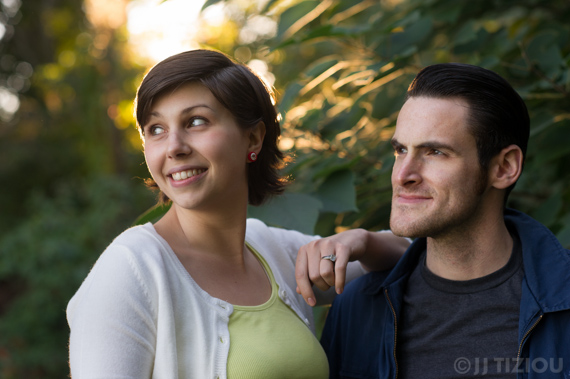 She and her husband Tim recently moved into the city proper from Media..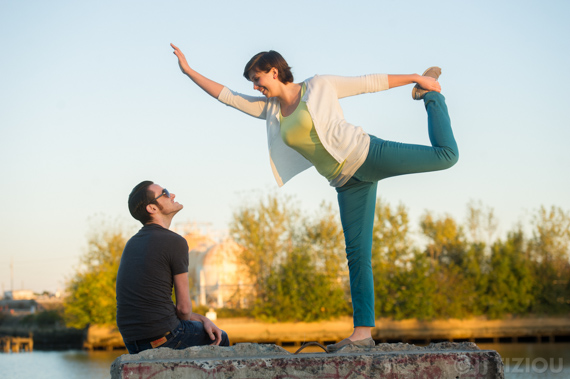 … and she brought her great sense of balance with her.
While her support is bringing more balance to my work life, I'm only employing her part-time, so she's balancing that with freelance Production Management and Scenic Painting work in the theater world…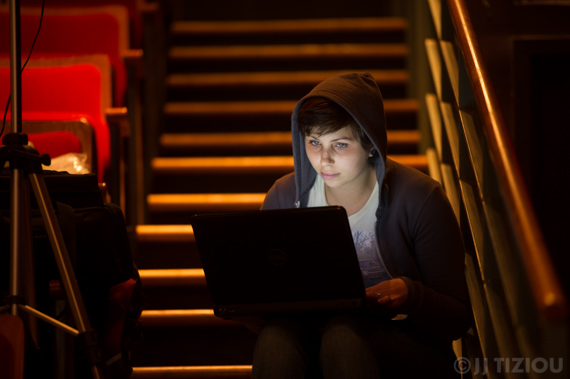 … here she is in action with Pig Iron Theatre Co. She's already fairly booked up for the next while, but if you know anyone needing her skills, you can drop her a line at thibodeaux.megan.e at that gmail dot com site.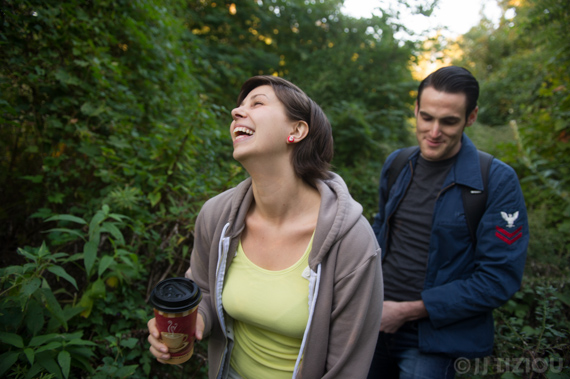 Megan and Tim have been enjoying getting to discover the city more…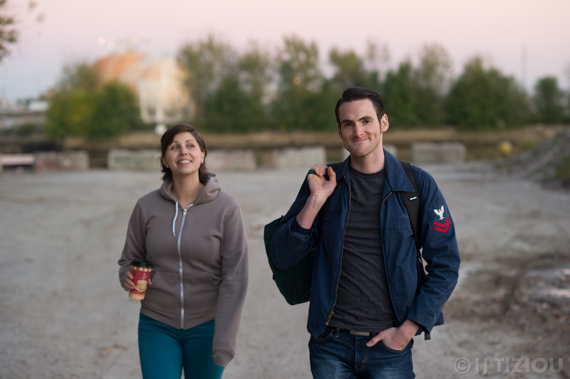 … and as Tim just got a new job as well, they're looking to move into a new place in the new year…
… so if you know of an awesome cat-friendly apartment available, 1 or 2bdrm with decent space, preferably in W. Philly with easy access to I-76, drop her a line!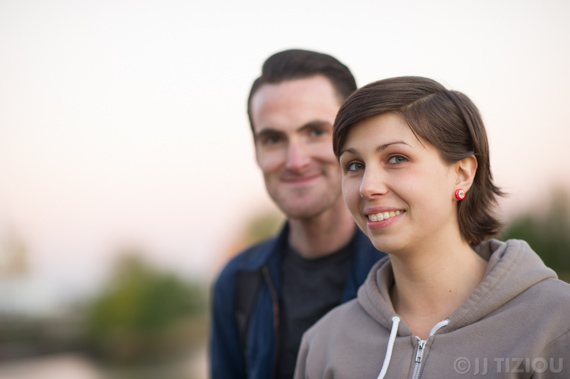 I'm so glad to welcome Megan onboard here at JJ Tiziou Photography, and to welcome the two of them to Philly.
If you catch a glimpse of them around town, please take good care of them!