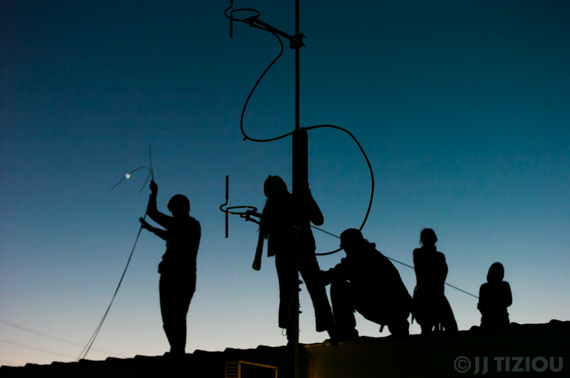 I've got another flashback for you as JJ Tiziou Photography celebrates its 10yr anniversary: How one simple invitation and one intense weekend in Florida set me on a path that I never could have expected…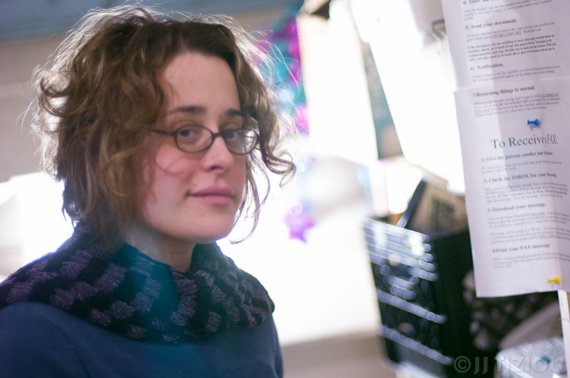 (Note: I'm pulling these images straight out of the archive without tweaking 'em, which is poor form for a photographer. But I'm a little busy trying to pull off something else big and crazy, so no time for being a perfectionist right now…) 
This is my beautiful neighbor Hannah who, one day back in fall of 2003, casually invited me along to photograph the building of a community radio station in Florida. I had no idea what this was all about, but Hannah's pretty rad and I was free, so…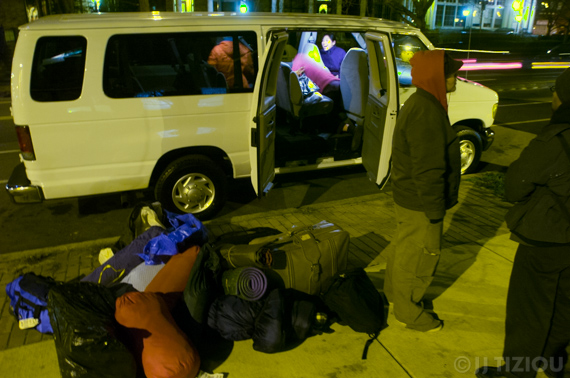 … geared up and loaded the van…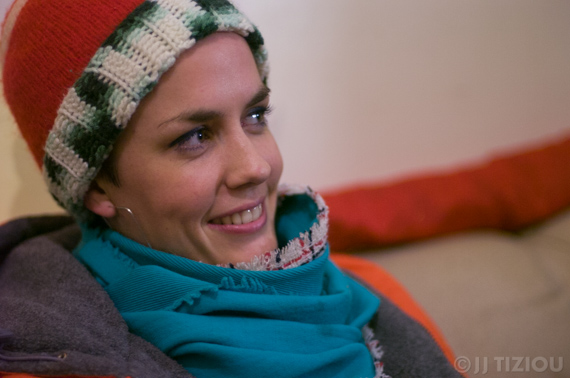 … and I joined this gang of beautiful humans, driving through the night…
… until the early morning light found us…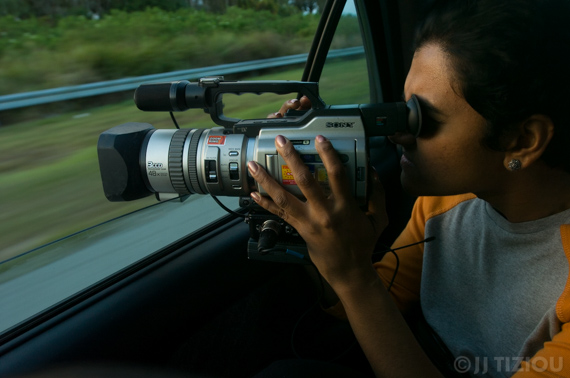 … arriving in Florida,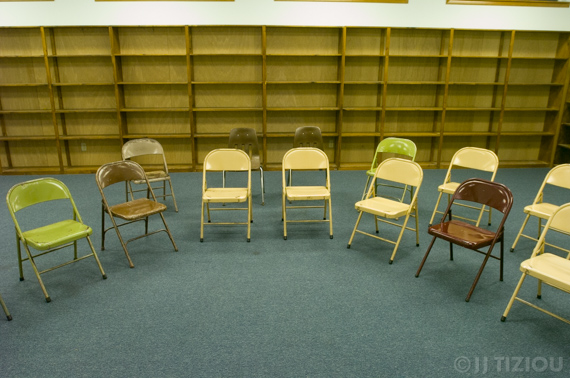 … where the stage was set to welcome both media activists from all over the country as well as members of the local farmworker community.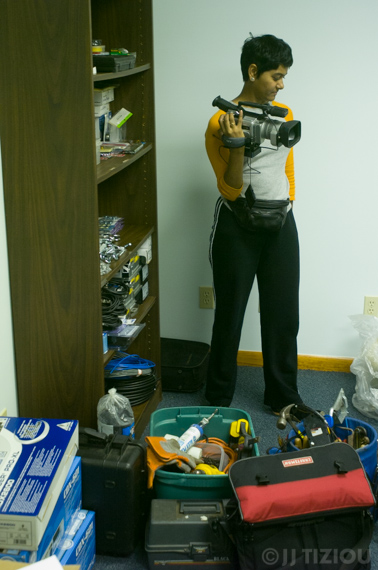 This was the early preparation stage…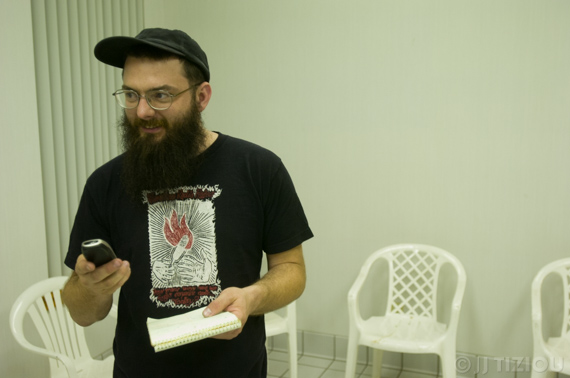 … as members of the Prometheus Radio Project…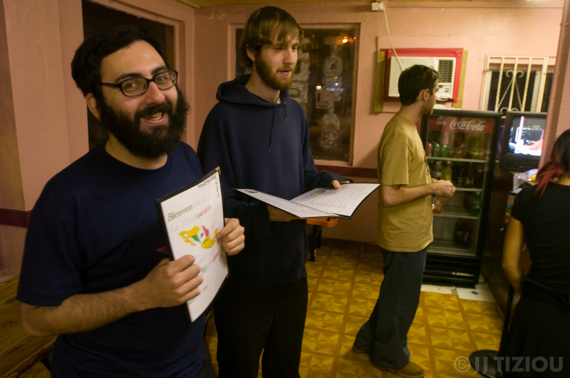 … with friends and volunteers continued to lay the groundwork for the coming 'barnraising'.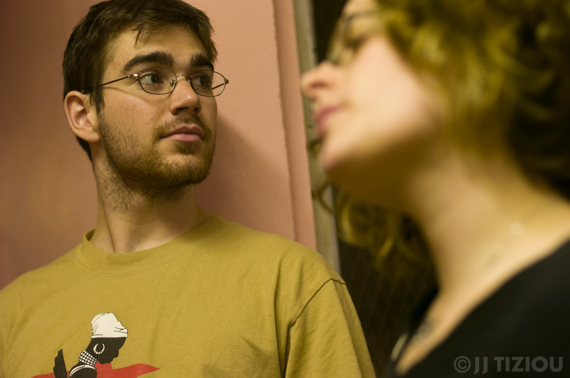 … of course every single one of them was photogenic…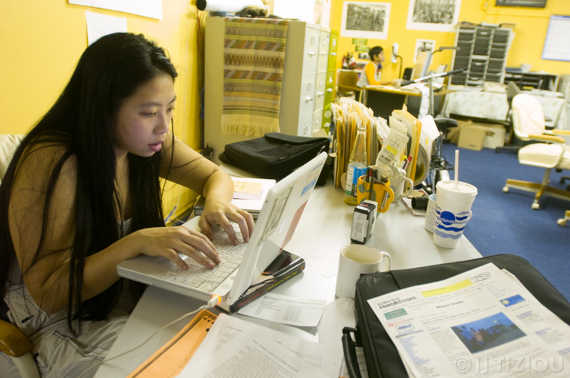 … but most everyone was too hard at work to be posting for photos…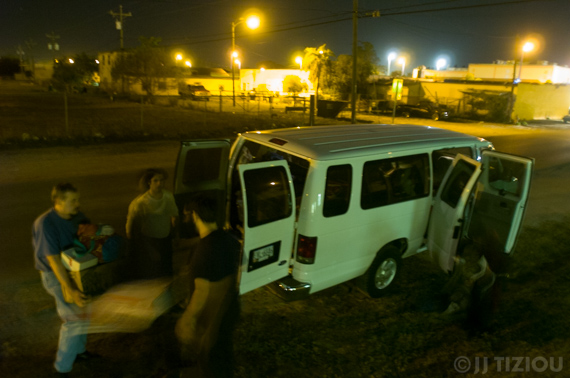 … as there was a lot of gear…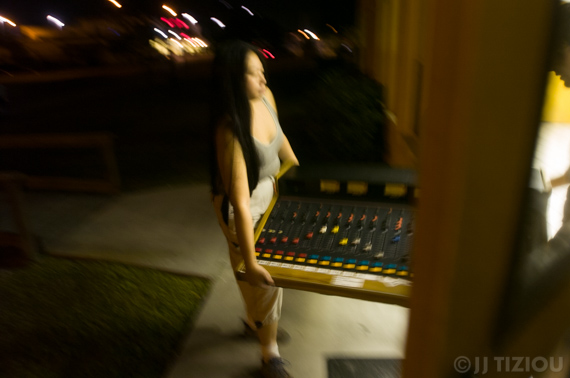 … to unload…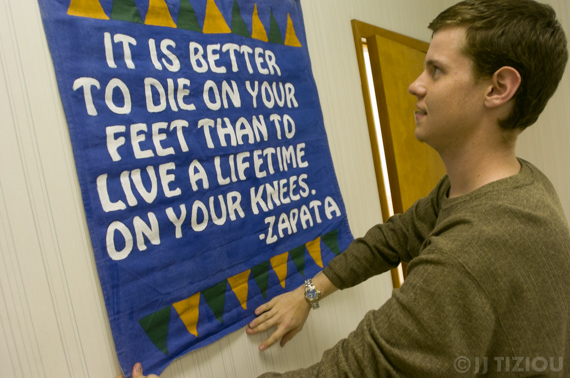 … decor to arrange…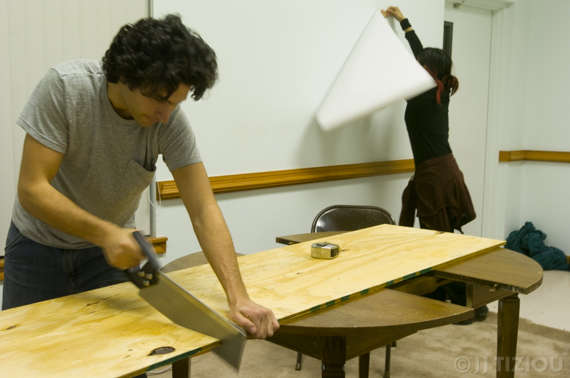 … wood to cut…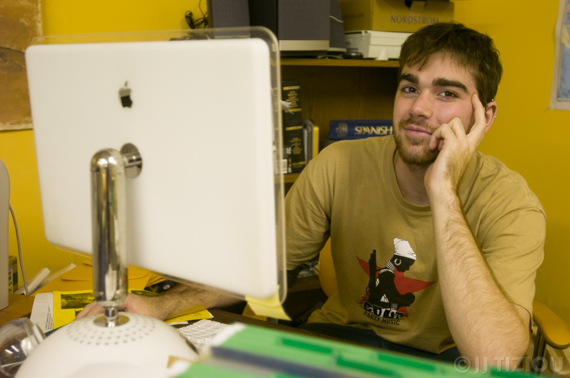 … and ok, maybe there were a -few- little moments to pose for pictures.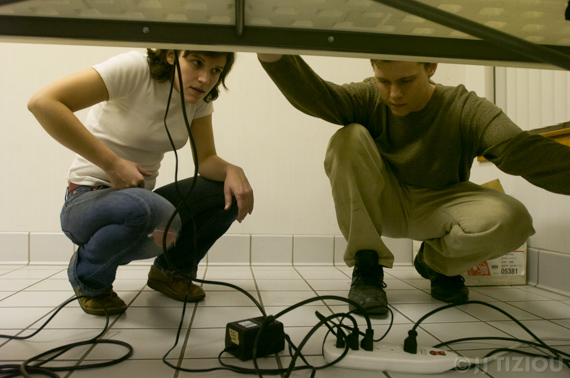 At this point I didn't yet know the power and importance of the work that Prometheus was doing…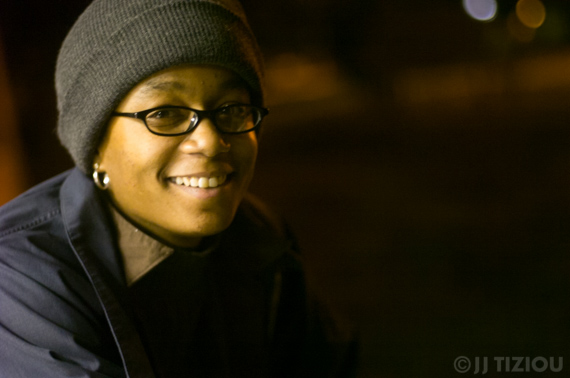 … but I certainly knew that there were some amazing beautiful humans really engaged in their work.
(Photographer's note: Next time someone tells you that fluorescent light isn't any good for portraits, remember these shots… I think it works quite nicely when you're on the threshold and it's spilling out into a darker evening and balanced against some warmer streetlights…)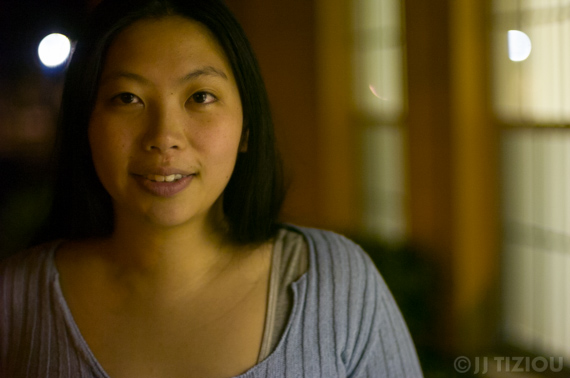 (This is the same patch of light, shooting in the other direction…)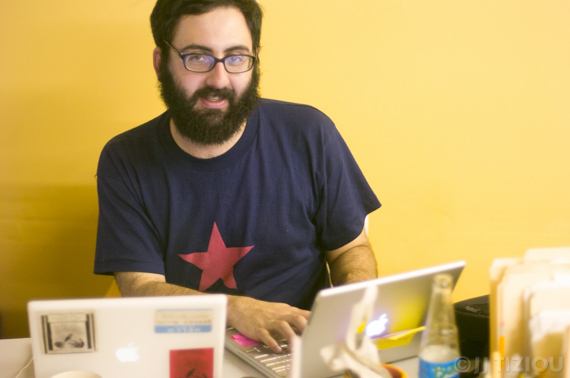 This was still all the real preliminaries… the real fun would start the next day…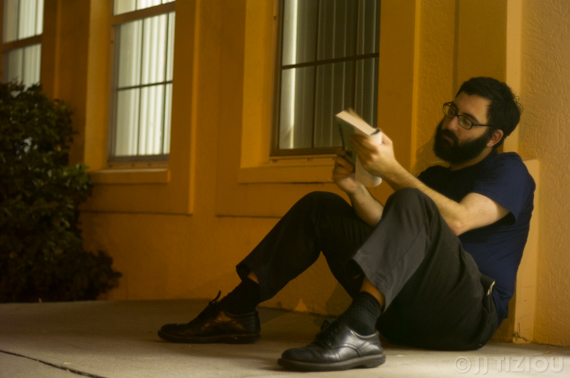 … after a little bit of rest…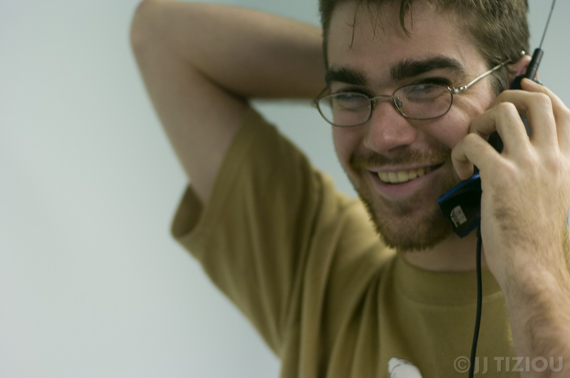 … and a moment to catch up.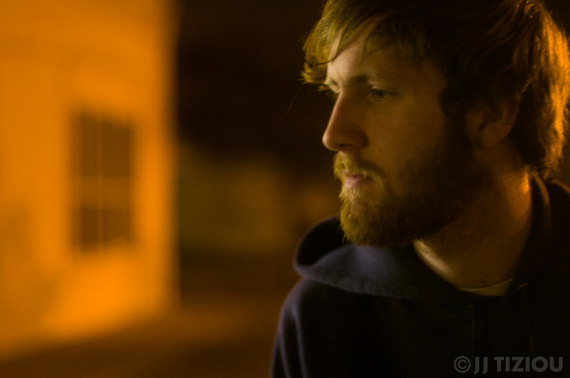 One quiet moment…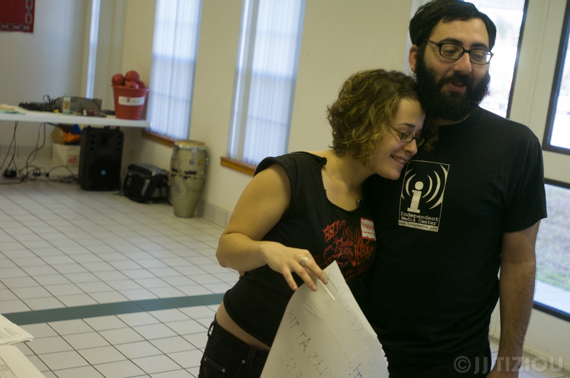 … and you'd better be ready, because here they come!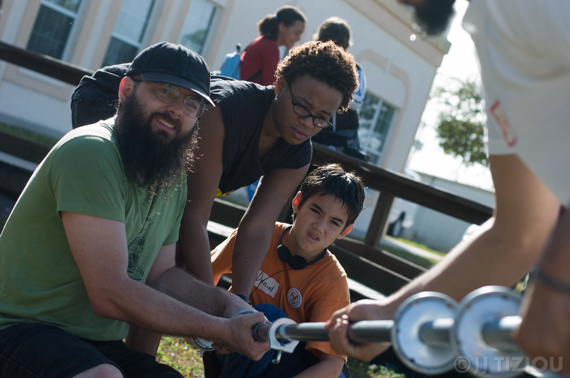 A Prometheus Radio Project barnraising is a pretty amazing experience, bringing together members of the community…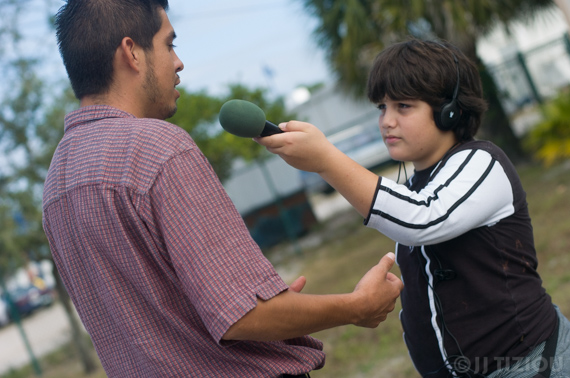 … of all ages…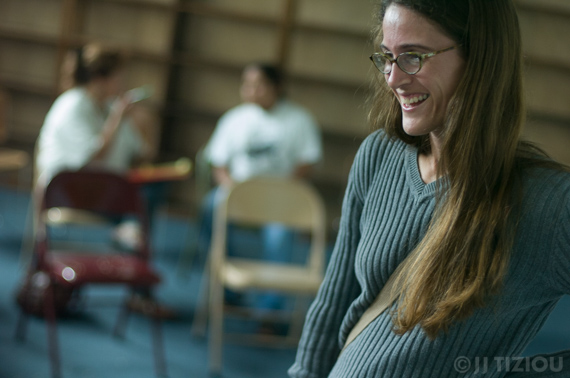 … to share stories together…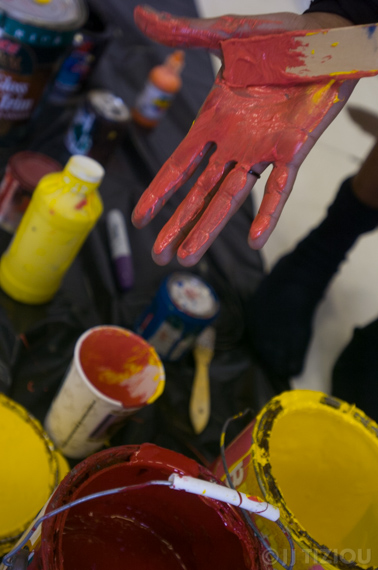 … make art…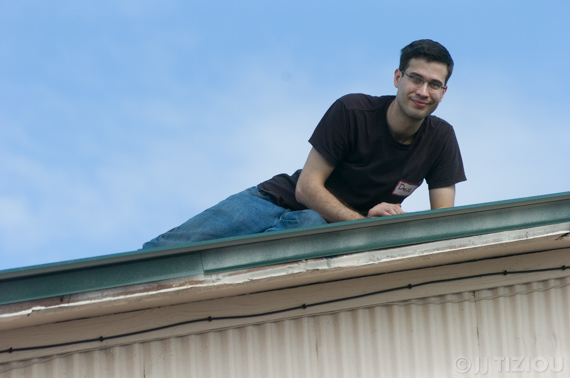 … climb on rooftops…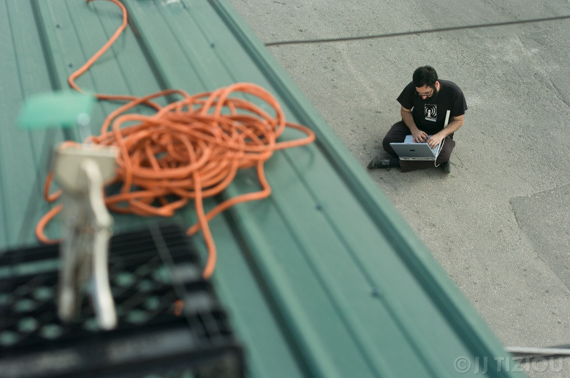 (… you know that I'm a sucker for climbing on rooftops, right?)…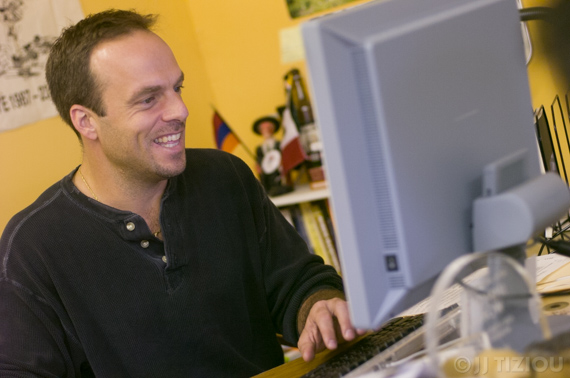 … gearing up to bring everyone together…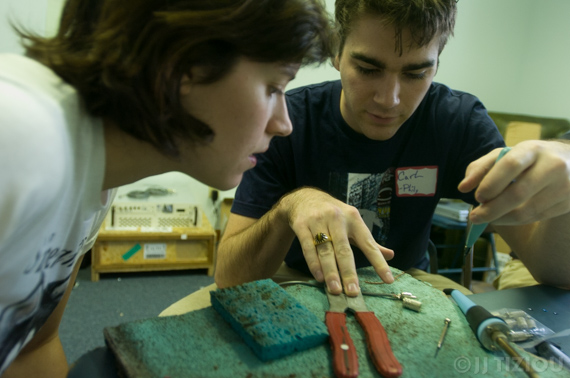 … to learn how to build a radio station.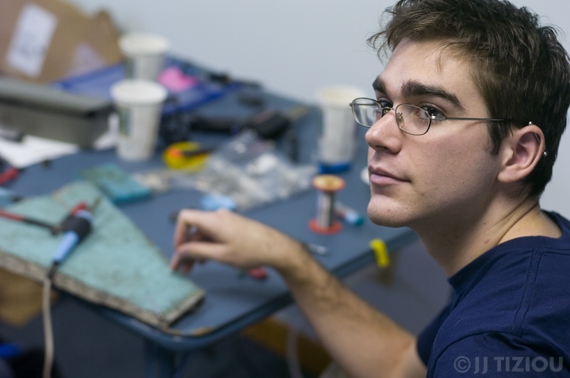 Of course, a small group of engineers could do this on their own…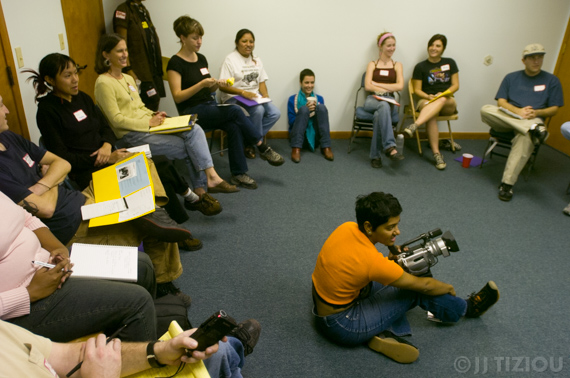 but the barnraising model is an opportunity to bring people together…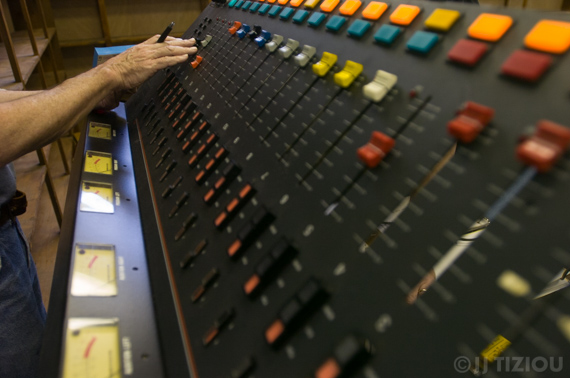 … by building the station together, they gain a sense of ownership and investment in their own media.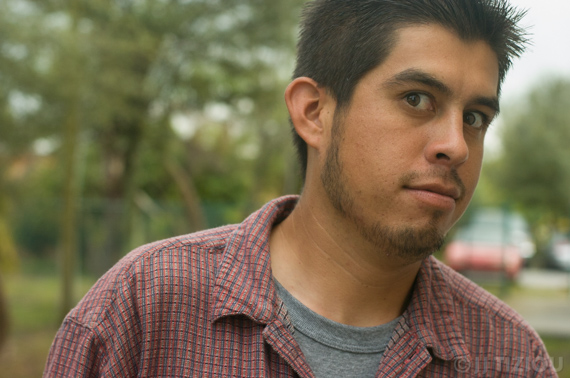 This is probably the first frame of the amazing Gerardo… and of course he's right to be wary of having a camera pointed in his face!
Who would have known that I'd take hundreds more images of him over the years as I chronicled the Coalition of Immokalee Workers' campaigns for human rights in the agricultural industry. There's plenty more to say about the amazing CIW…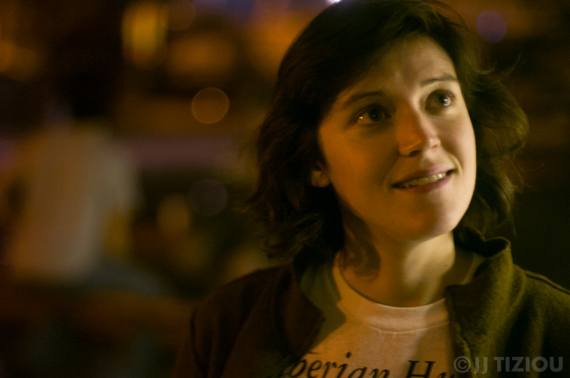 .. but it would be a few more months before I really learned about there work as here I was focused on the beautiful radio activists…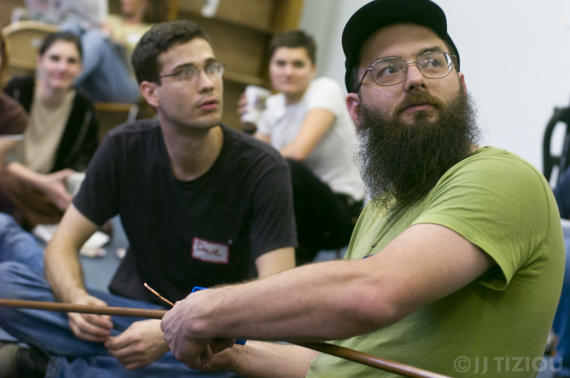 … (yes, the term "radio activists" does sound kind of funny and radioactive…)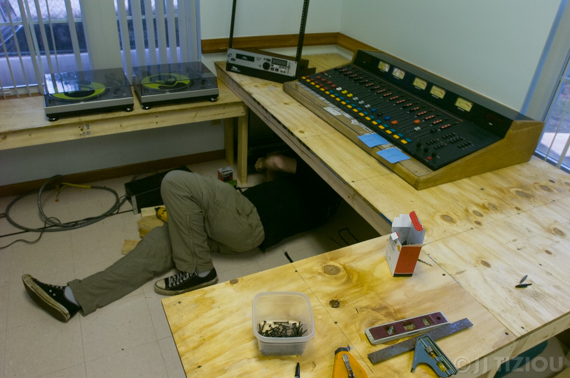 … but that's what this was about, building a community radio station from the ground up.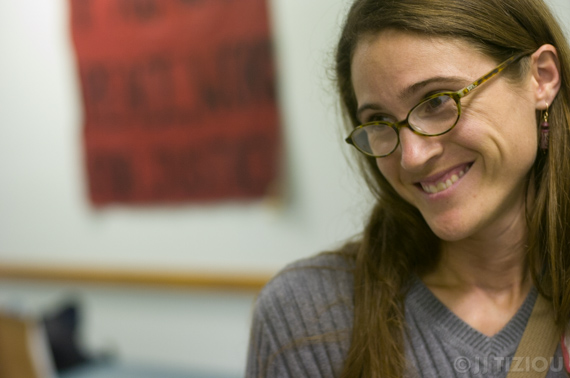 There are plenty more beautiful faces that I first crossed paths with here…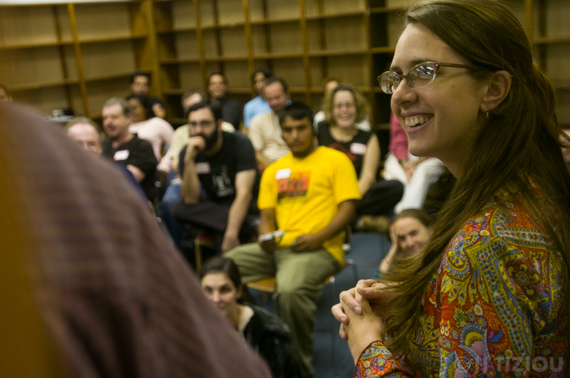 … but I was just starting to get a sense of the energy of this movement…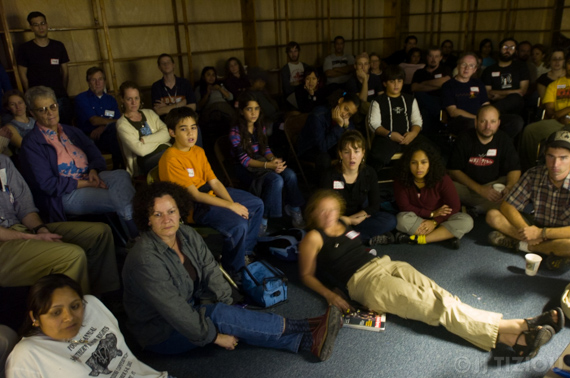 … as everyone came together to learn about how to build & run a station.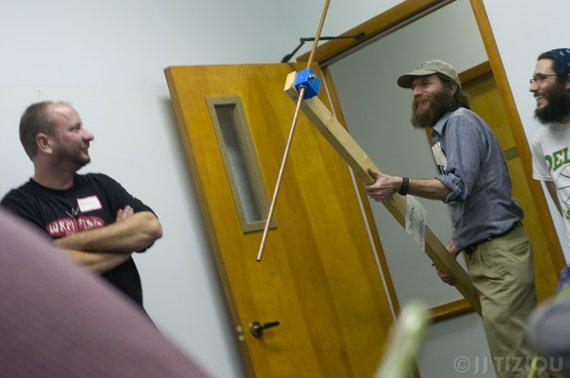 This little antenna would send the signal from the studio to the transmitter site…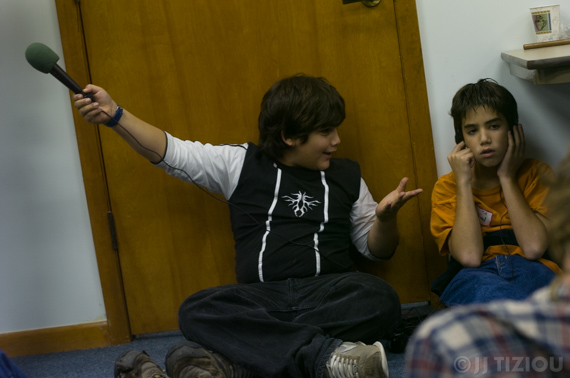 … as these youth prepared to be the media makers of tomorrow…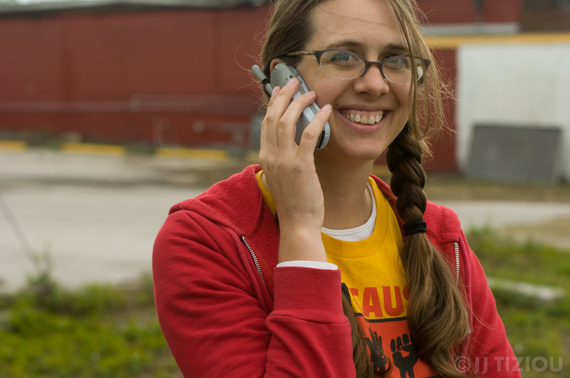 … and I took my very first picture of Julia on her cell phone…
(There are countless more in my CIW image archive – and she's frequently juggling two of them!)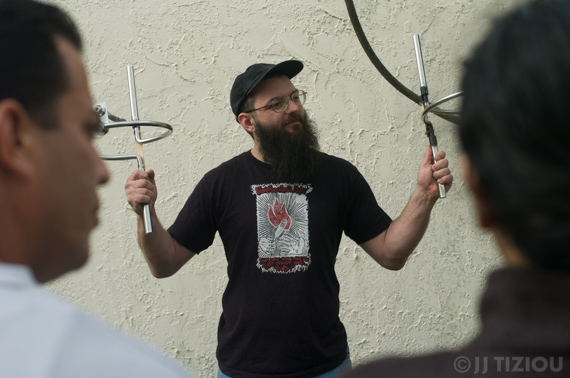 Petri did a lot of great explaining to help demystify how this equipment would work…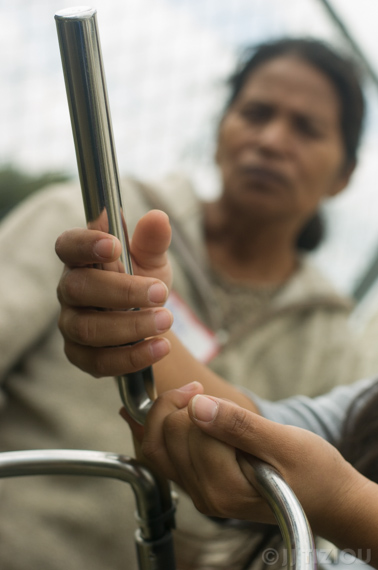 … to carry the voices of the local farmworker community out into the fields where most of them worked.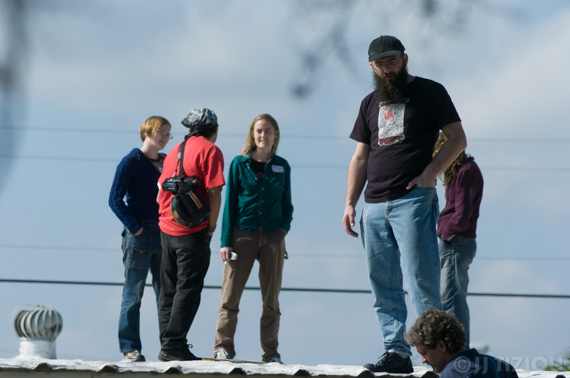 As we spent more time clambering on rooftops, the beginning of my collection of photographic small world implosion of connections began…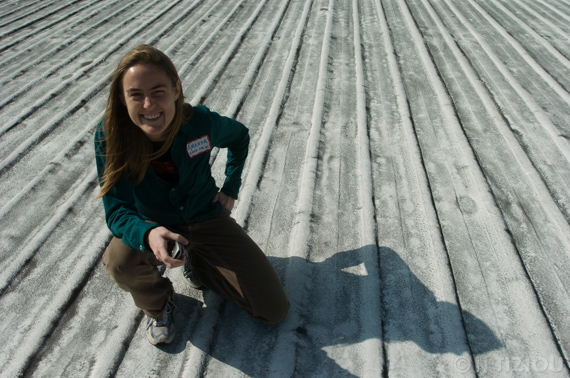 … as I met folks like Amanda whom I'd run into years later in a basement punk show in W. Philly.
(She lived in NYC, and it turns out that she grew up in my neighborhood in DC and was friends with a close friend of mine from highschool days… and the world only gets smaller.)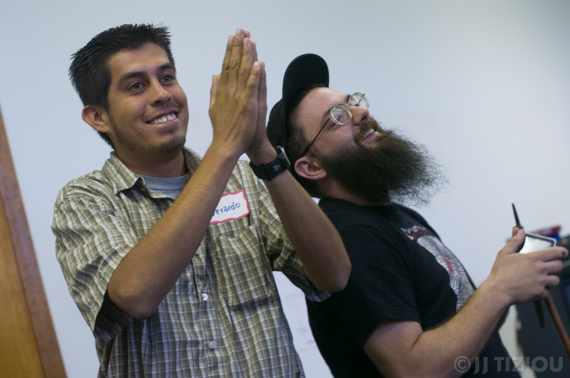 As local media makers like Gerardo joined with…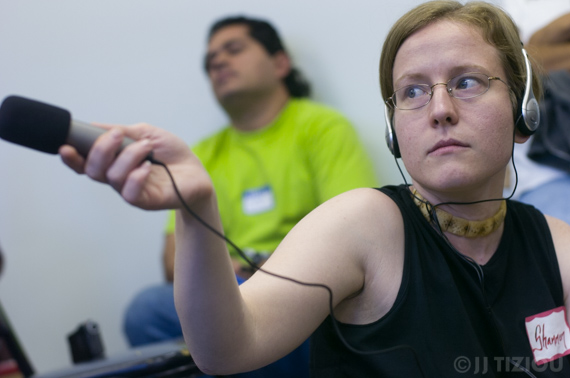 … visiting journalists like Shannon…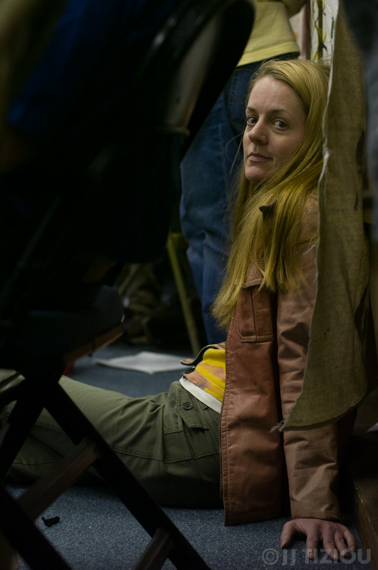 … we knew that everyone…
… had a hand in coming together to build this thing.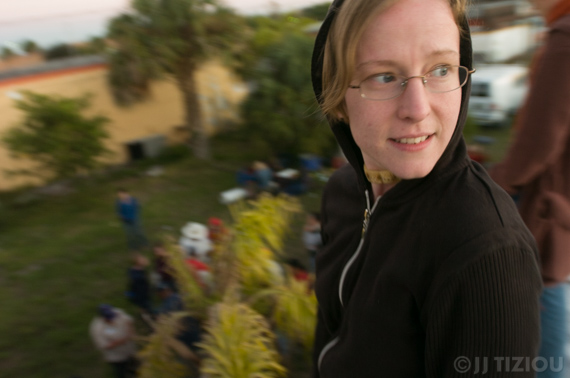 It was 2003, but I was already starting to play a bit more with the slower shutter speeds and movement that would eventually lead to images like the How Philly Moves series…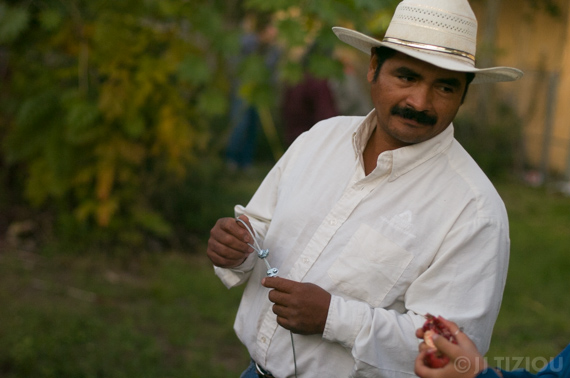 But most of my images were straight documentary shots as the members of the community came together (with super stylish hats)…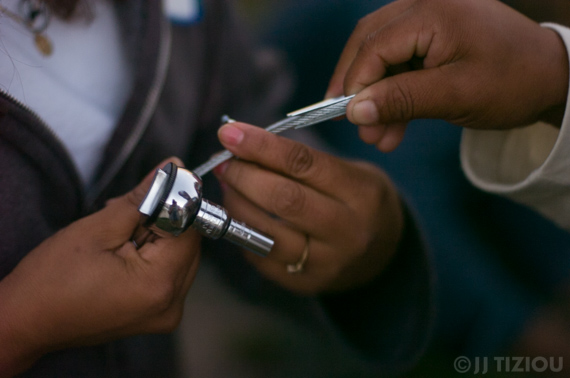 … to put the pieces together…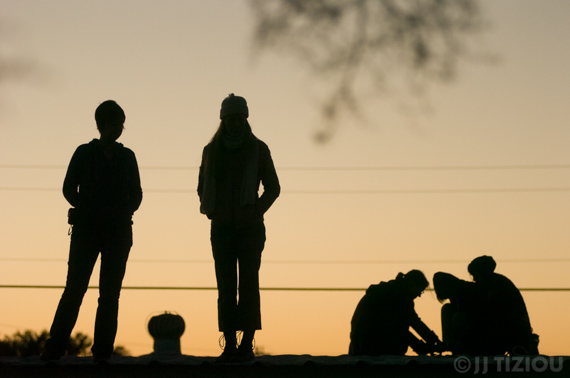 … as the sun was setting…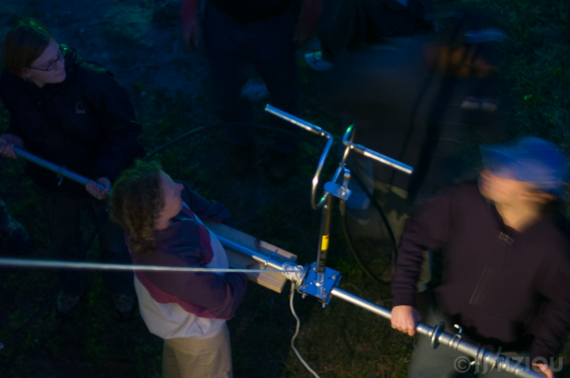 … working  into the night…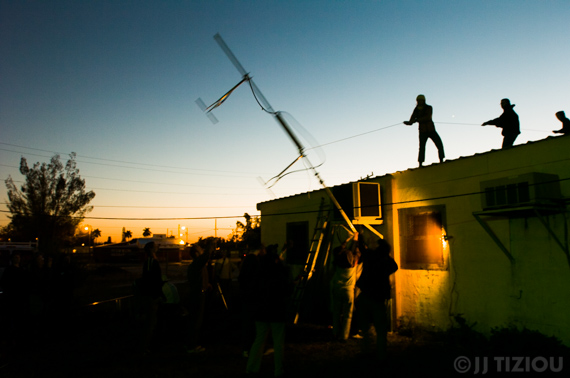 … to raise the antenna!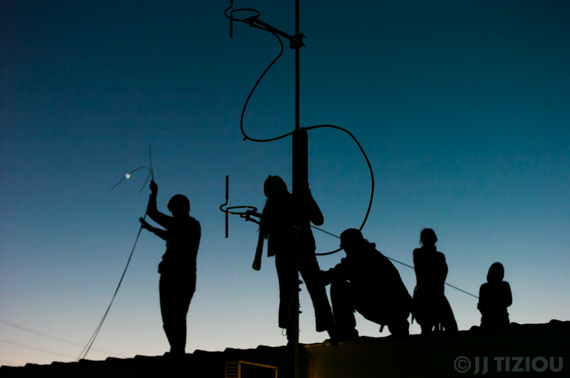 Silhouetted against the evening sky, it was a beautiful sight…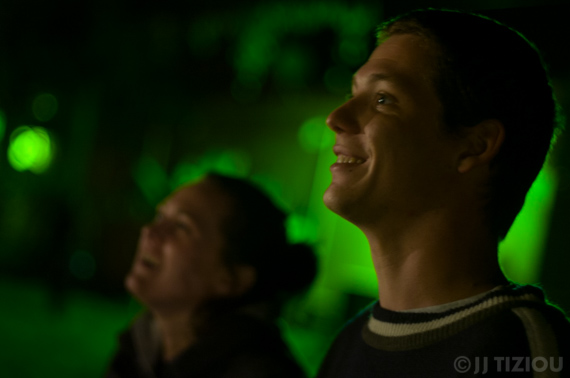 … that brought smiles to all the beautiful folk looking on…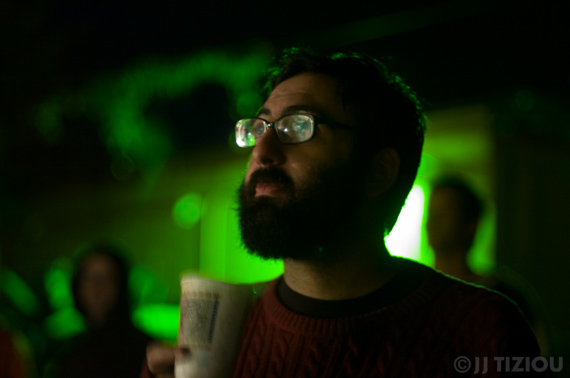 … (again, we're working in abysmal light here, trying to hold the camera sharp for 1/8th second exposures to make use of the cool color contrasts happening between these two light sources…)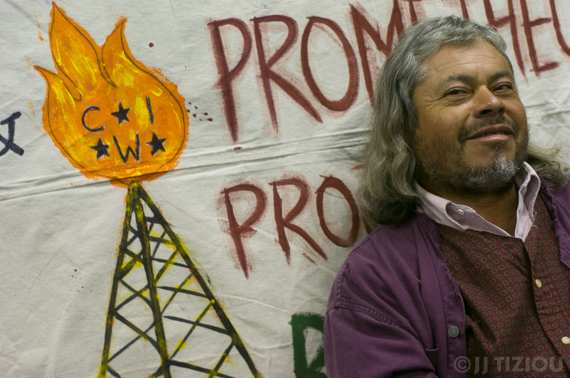 There are so many things that are beautiful in hindsight… if you'd told me that years later I'd run into Francisco here while back in Immokalee to shoot Lupita & Omar's wedding and that he'd randomly walk by with an ice cream cart and give me a free one, it wouldn't have made any sense to me…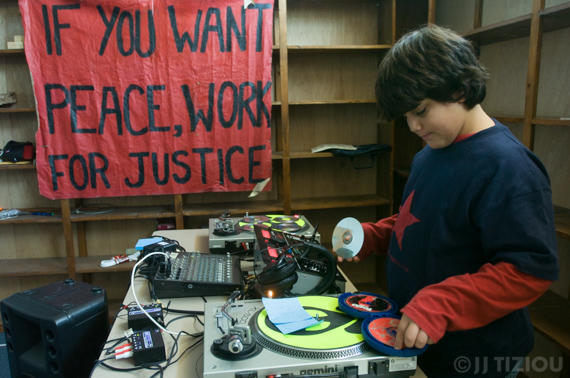 … but let's not dwell too much on my own nostalgia here: This is what it's all about.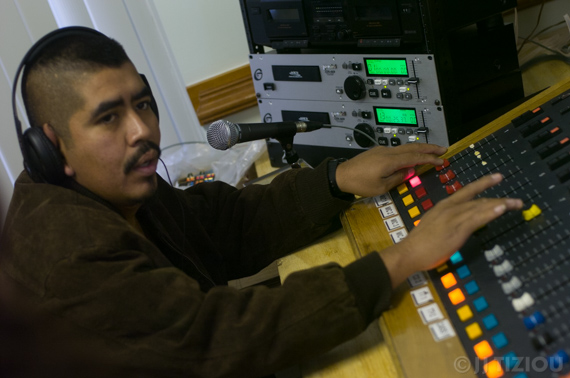 Radio is an immensely powerful tool for community organizing. It's relatively cheap to implement, and can reach out into the surrounding communities…
… where local workers may not have internet access or time for TV, but can listen while at work in the fields.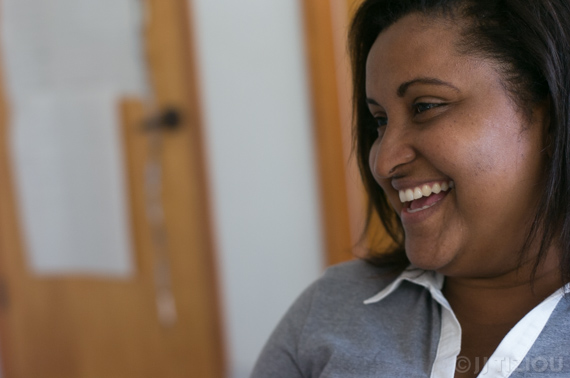 Along the course of the barnraising, I kept on shooting…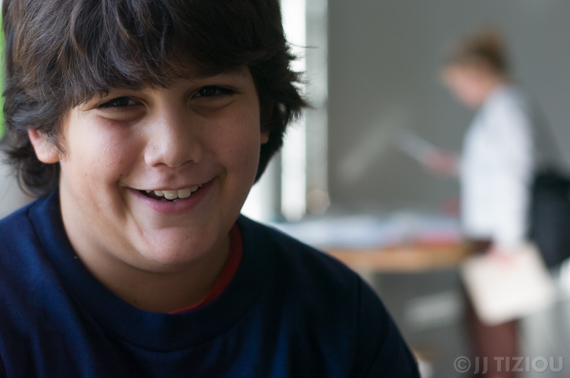 … once I get in this zone, it's kind of hard not to take portraits of all of the beautiful people around me…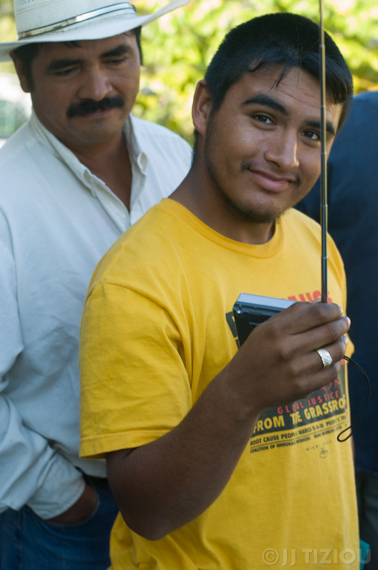 … because each and every one of them…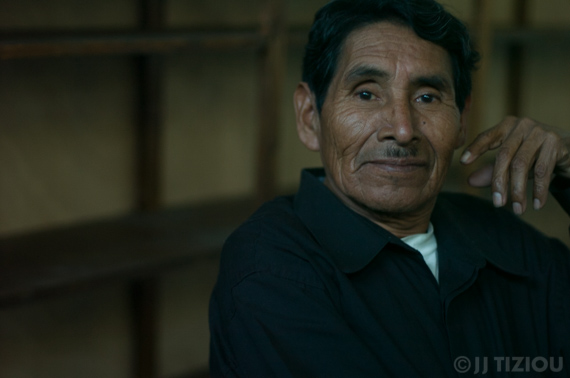 .. is so obviously photogenic.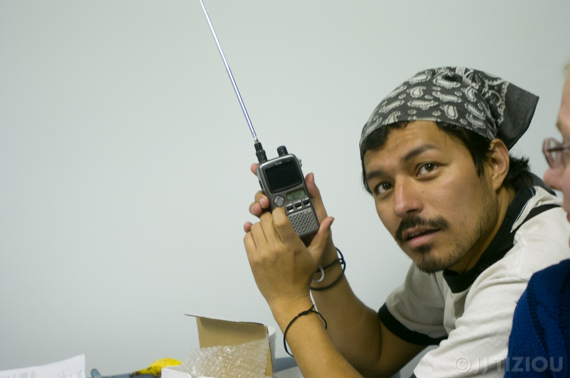 As the station geared up for it's inaugural broadcast…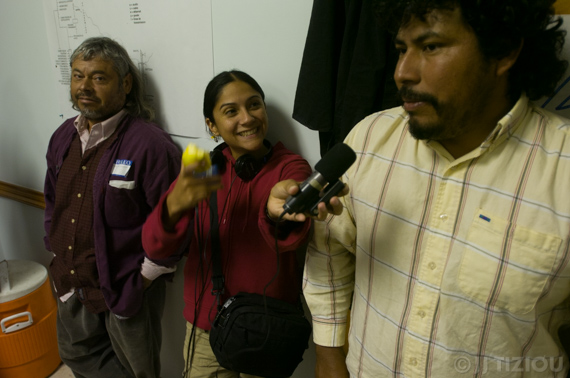 … everyone gathered around together…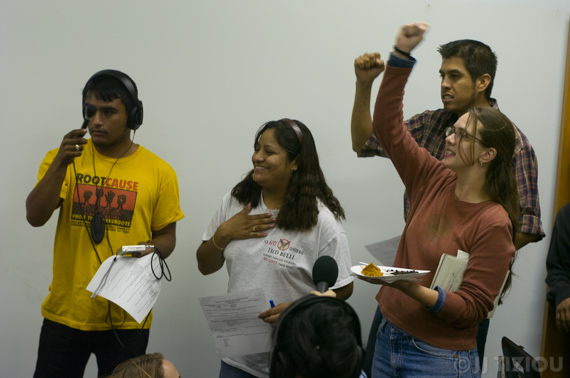 … to make some noise…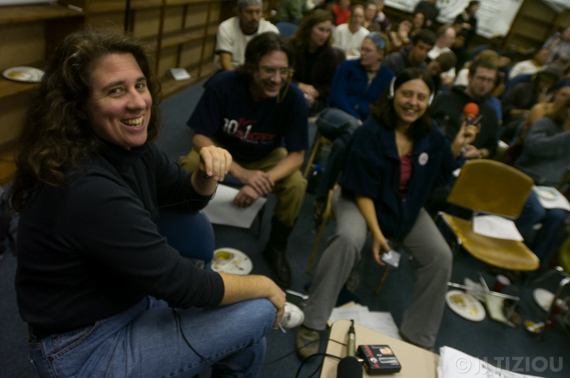 … share in this experience…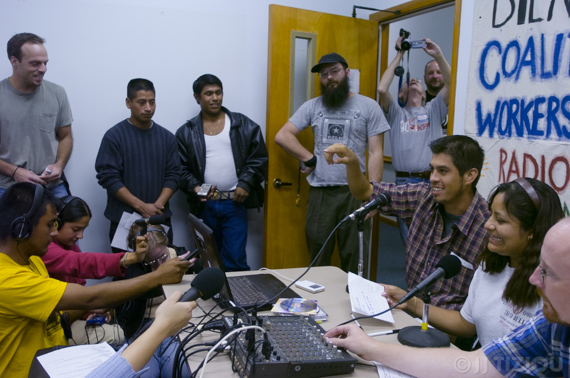 … as this farmworker community found its own voices amplified over the airwaves.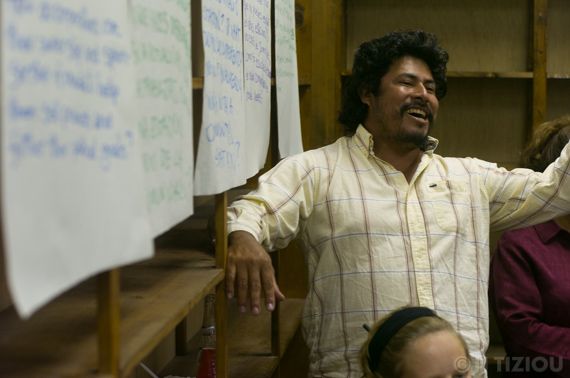 It was pretty awesome.
[Want to help make more of this happen? Prometheus has one day left on their own fundraising campaign, but you can find several ways to support them anytime here as they continue to help bring about the next wave of low power community radio stations: by the people, for the people.
Now, here's the part that there aren't any pictures of:
I shot a lot less on the last day of the barnraising as I was scrambling to download all of my images, do a quick rough edit, and prepare a slideshow in time for the station launch.
With 2003 technology, plus the volume that I shoot, this was pretty rough; I cut it pretty close but got it done in time.
As the station went online, everyone was able to take a moment and sit back and look at the images, seeing their beautiful photogenic faces celebrated in images, and taking in all that they'd accomplished over the course of this intense weekend.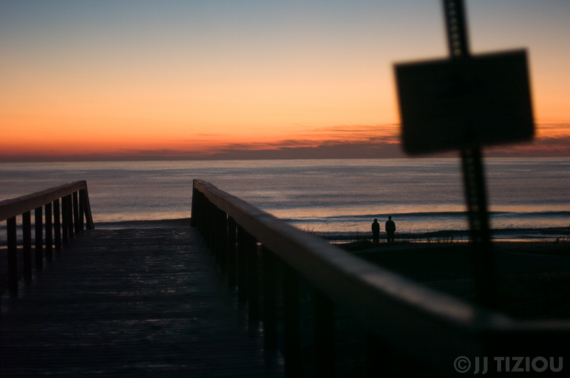 This was dawn of a new way of working for me.
There were a few other photographers who came to photograph the barnraising for local papers. Because of the constraints of that kind of gig, they had to breeze in, shoot for an hour or so and breeze out, continuing on to the next series of assignments throughout the day.
While I'd been trained in that kind of shooting, it was so much more rewarding to be able to immerse myself more fully in the scene, spent the time to be there catching all of the moments and creating portraits of all of the beautiful humans doing this important work. This was a continuation of my decision that I didn't want to just take images "of" people, but rather "for" people.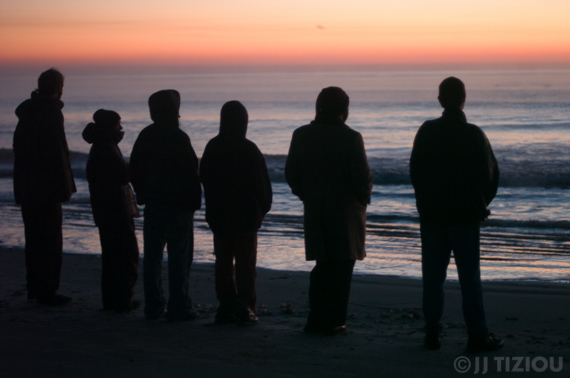 Back then it was easier to throw myself into this kind of project because I hadn't yet learned the preliminary lessons of working sustainably as a photographer, let alone realized the costs of doing so.
I hadn't yet put forth a clear vision for an alternative way making the media that I wanted to make, and the right tools weren't in place back then. I was just shooting a whole of weddings to pay the bills, and self-funding a lot of ambitious projects like this.
There's problems with that: working in this way is unsustainable, and leads to burnout and frustration.
(I've been there, I've done that. Save yourself the trouble!)
Furthermore, it hurts the field for professional photographers, whose industry continues to be eroded by amateurs like me… (I use the word "amateur" not to denigrate the quality of my work, but rather to use its root meaning in latin… one who does it for love, not money.)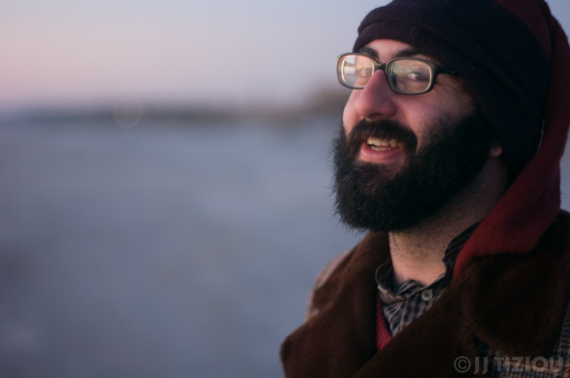 But now things are changing…
I've got more clarity on my own need to balance my desire to make positive media with my  need for support to do so in a healthy and sustainable way.
I've started to learn how to ask for help, and beautiful photogenic friends like Josh here have options to both back my work on a project basis via tools like Kickstarter, or to become sustainers to support the non-commercial  facets of my work.
(Josh has done both… thank you!)
This trip was the just the beginning of a series of adventures that have brought me here a decade later. The one theme that has connected them, from photographing the radio activists to the technicians backstage, from the protesters in the streets to the engineers below deck has been the theme that "Everyone Is Photogenic".
I'm now in the last day of a campaign to fund an ambitious project that directly tackles this theme. Check out the pitch below.