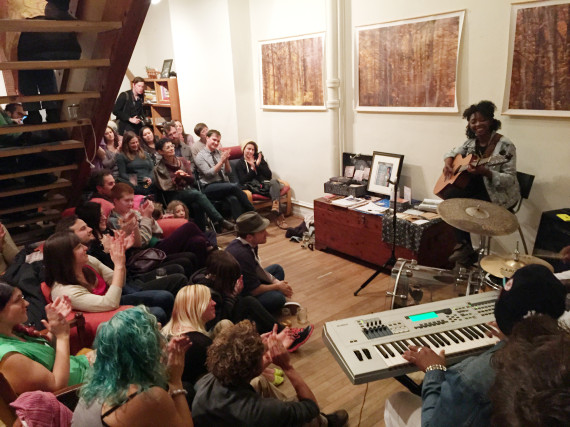 It's time for another series of musical gatherings at our place in W. Philly… While the summer's generally too hot to pack people into the living room, the cooler autumn is the perfect time to fire up some hot cider, mull some wine, and share in an evening of culture and community.
First houseconcert of the season is on Sat, Sept 26. The city might be a little bit crazy due to the Pope's visit, but if you can make it to us, then you'd be most welcome to take refuge with us on Osage. Second one is Friday Oct 23rd. There might be another one in Nov/Dec, but it's not scheduled yet. Subscribe to the houseconcert email list for a heads up when it gets confirmed!
RSVP HERE:
Saturday Sept 26 (RSVP)
Joy Ike (Philly)
Wylder (Fredricksburg)
Brooke Annibale (Pittsburgh)
Friday Oct 23 (RSVP)
Monica McIntyre (New Orleans)
Maivish (Canada)
Bridget Kearney & Benjamin Lazar Davis (Brooklyn)
More info on the series + mailing list signup is here.