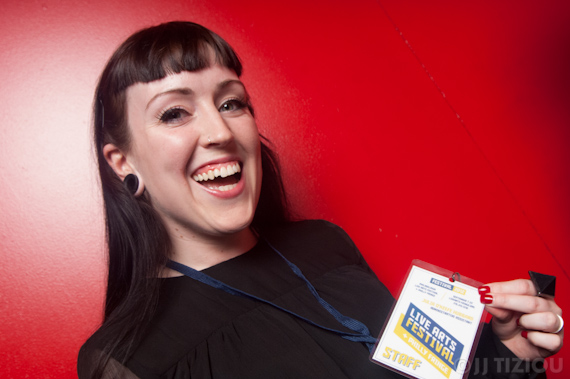 You may have heard me say that everyone is photogenic… Every once in a while there's a special opportunity to demonstrate it… here's a few images from "JJ's Magic Photo Booth" at the 2012 Feastival – a special benefit for the Philadelphia Live Arts Festival and Philly Fringe. Check them out:
Feastival brings together the Festival's team…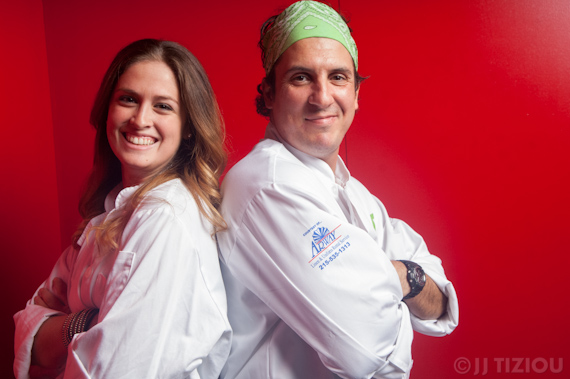 … with the region's finest chefs representing many great restaurants…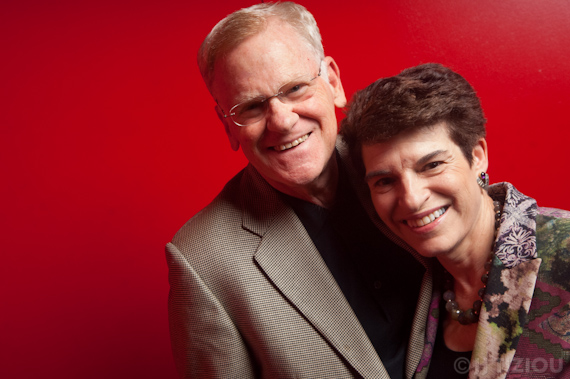 … and longtime Festival supporters…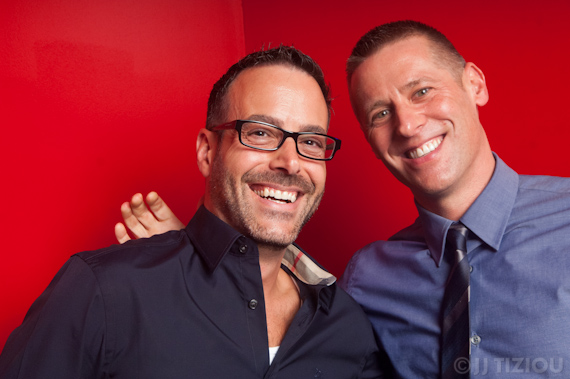 … some that I hadn't met before…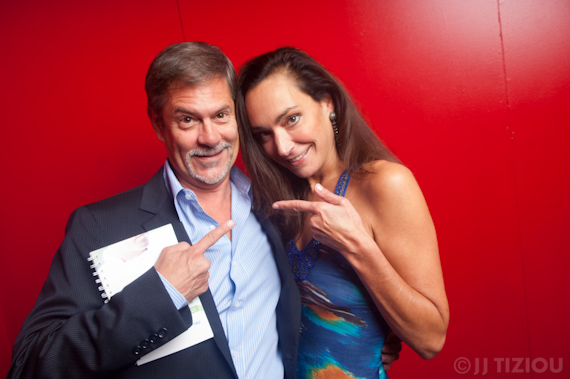 … and longtime familiar faces too.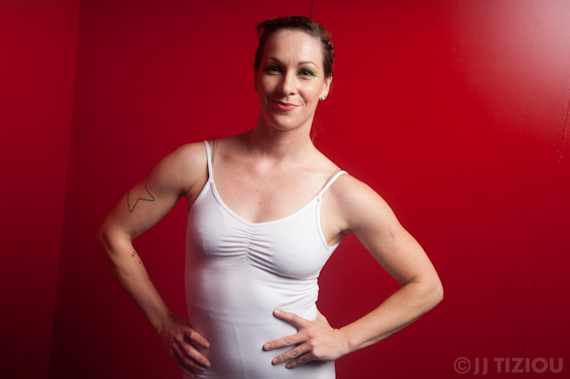 This is Kendra, who was one of the aerialists performing for the event…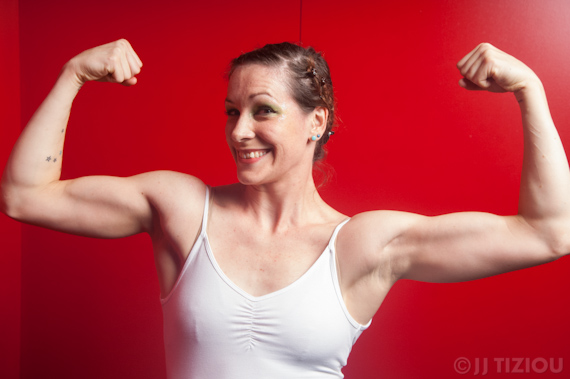 … you've got to be strong to pull off those aerial stunts…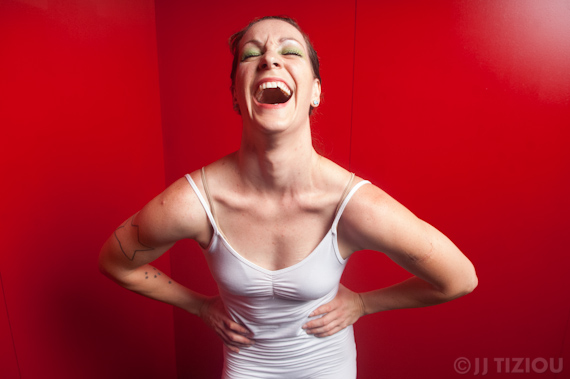 … and it's fun!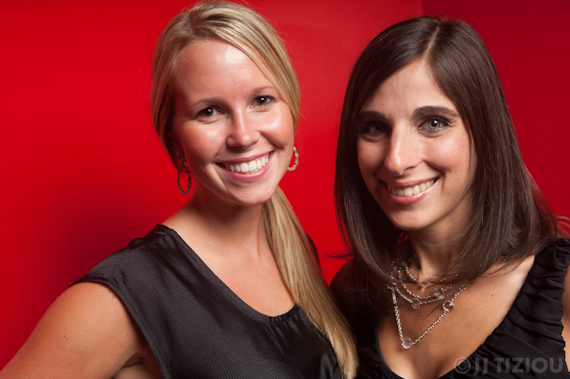 As this parade of beautiful faces came through my little booth…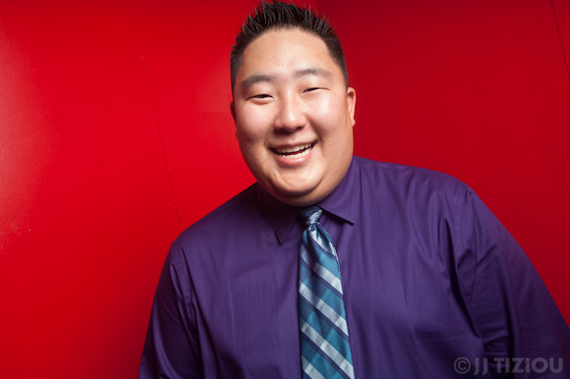 … there were great smiles…
… and loads of cuteness…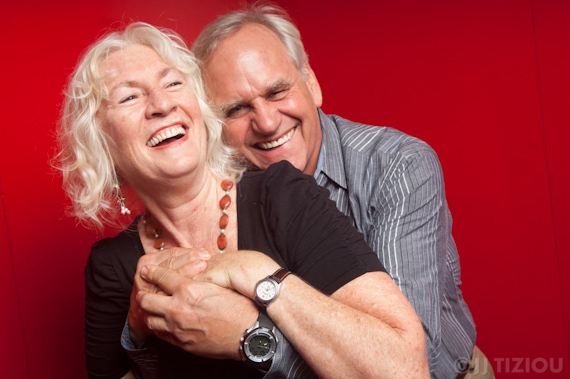 We call it a "booth", but that's a bit of a misnomer.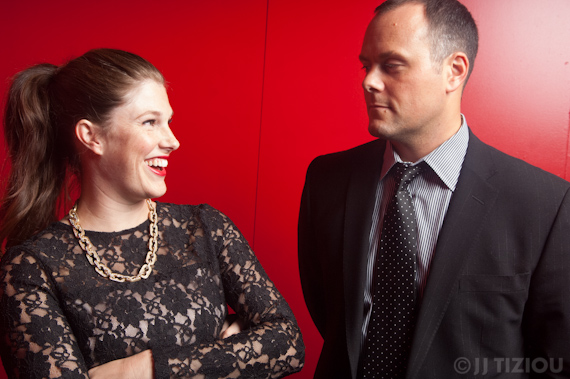 "JJ's Magic Photo Booth" is a little bit more of a jury-rigged photo studio…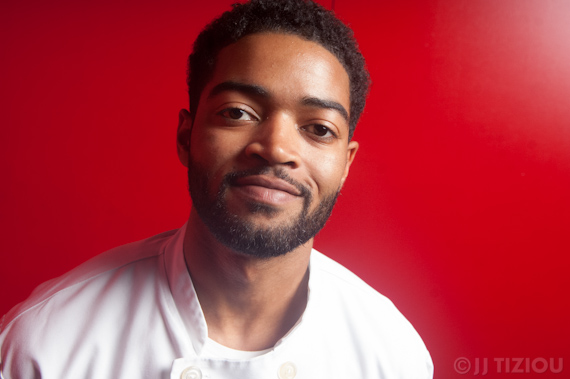 … where I invite the community in…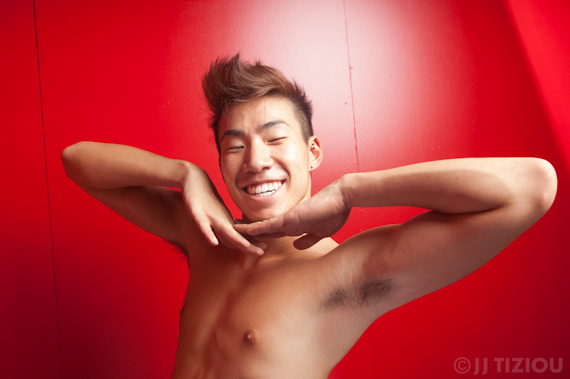 … to celebrate their shared humanity…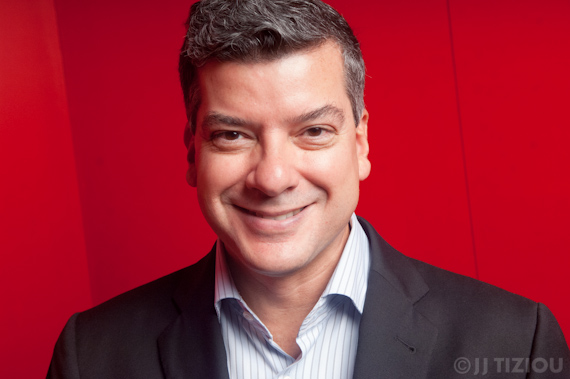 … through simple, spontaneous portraits.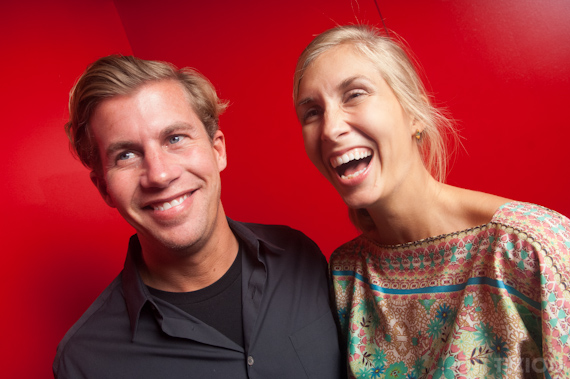 It's always a good time…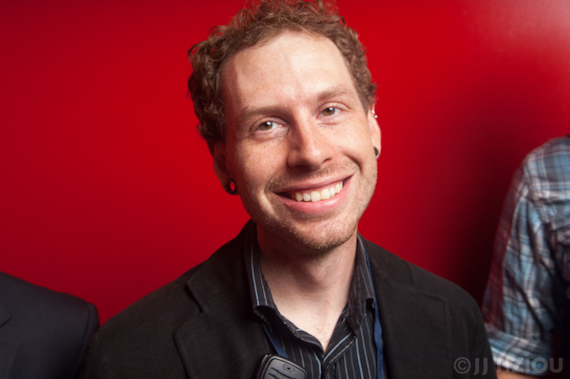 … and one of my favorite things is dragging in the festival's technicians… They're used to hiding in the shadows backstage…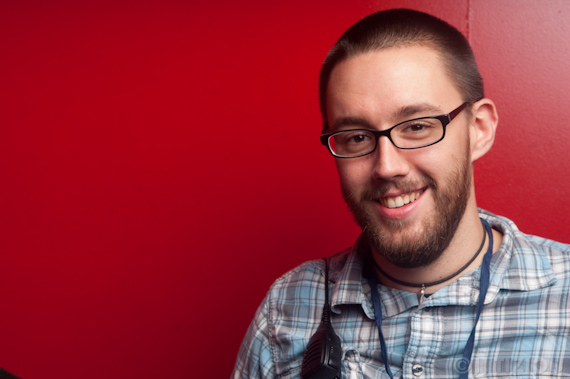 … but each one of them would look great onstage too, that's what this is all about.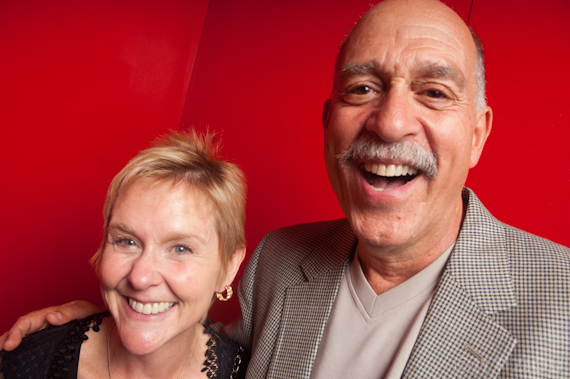 We're used to seeing individual portraits…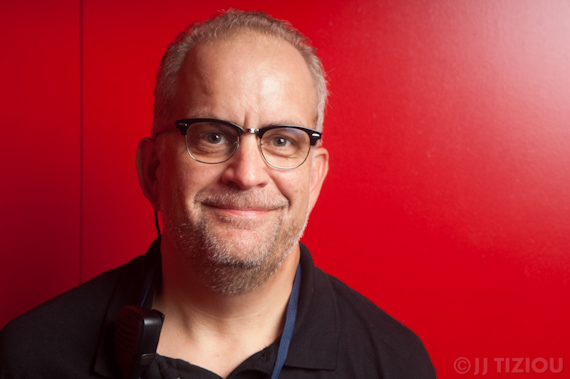 … maybe on the cover of magazines….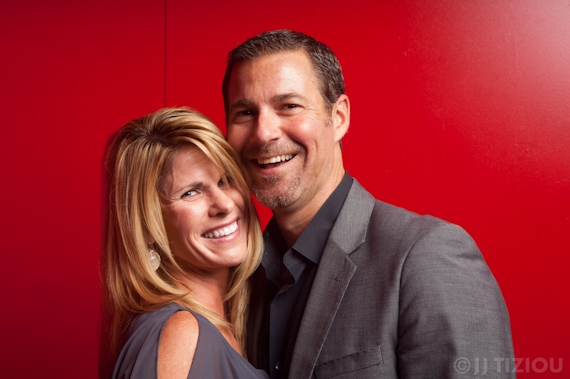 … or on billboards…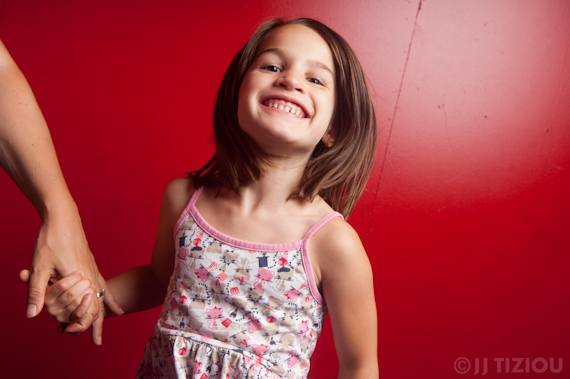 … but there's something special about photographing a whole community…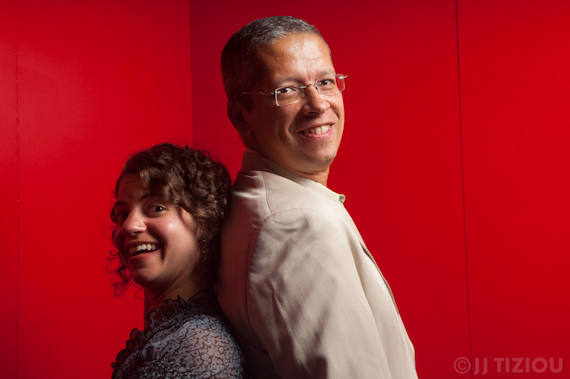 … you start to get a sense of something…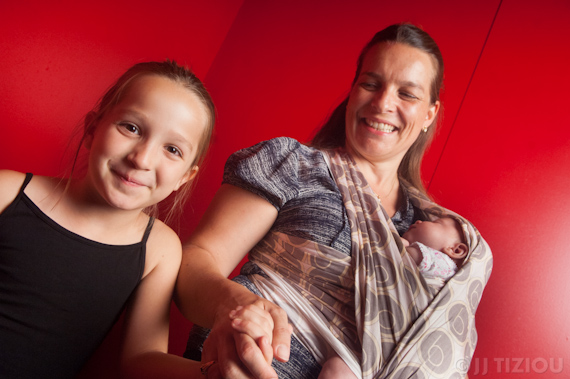 … something that transcends the beauty of all of these individual amazing humans…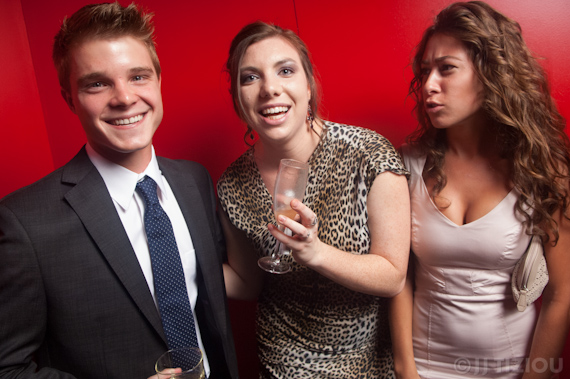 … because really, have you seen a single one yet that wasn't photogenic?
(aside: if you're not already plugged into the LiveArts/Fringe community, find out about it on their website and signup for their email list so that you don't miss it next fall. And while the Festival itself is two weeks in September, they also have other great events going on year-round. )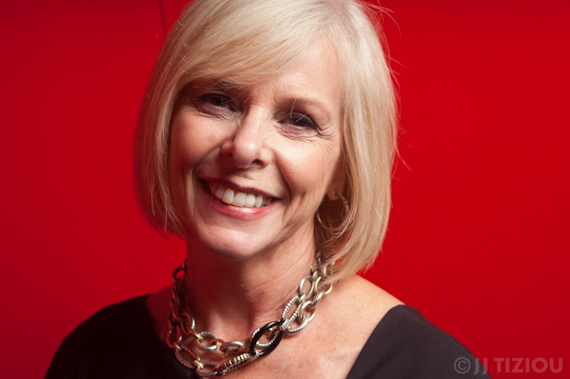 For me, at least…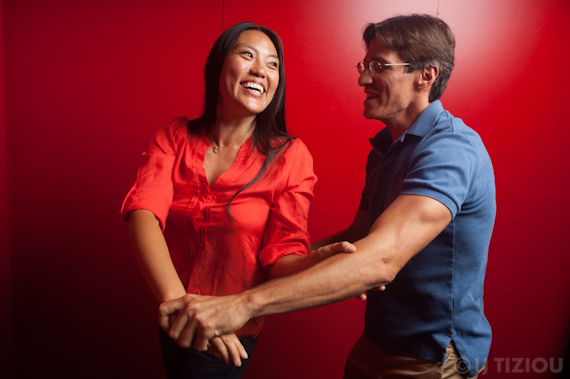 … when you bring everyone together…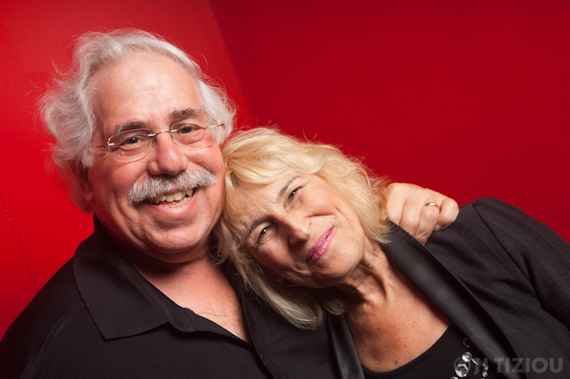 … and photograph them in the same light…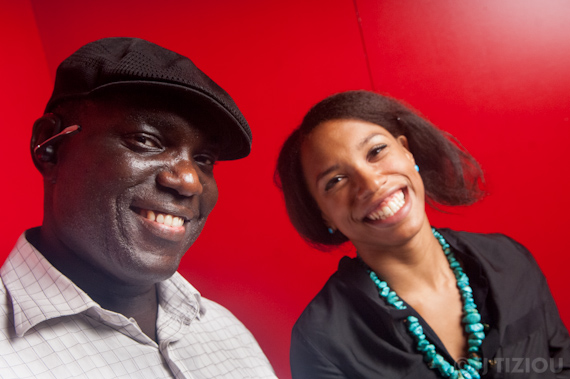 … it starts to point to something greater…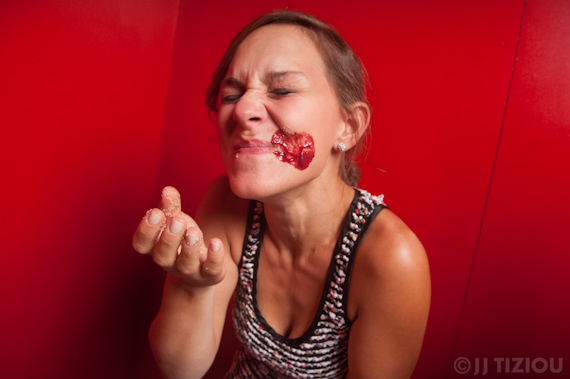 Of course, there's silly moments with beignets and sauce…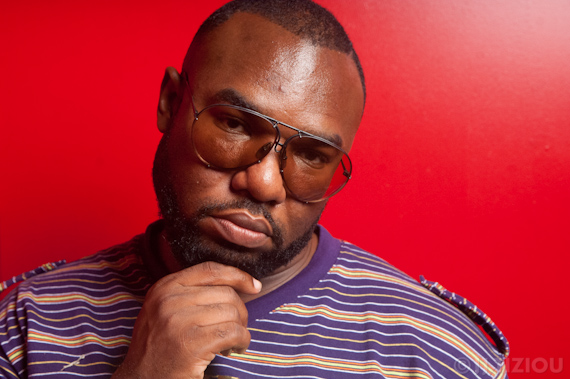 … and special poses that people like…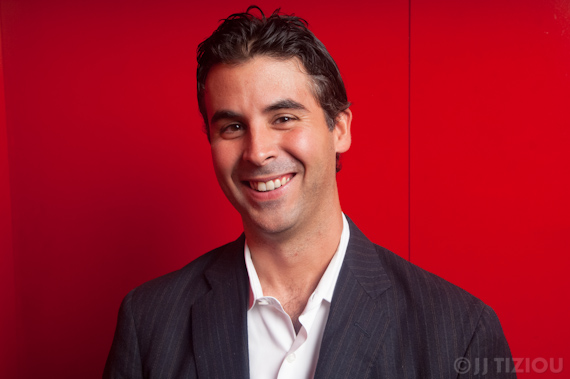 … but for me the most special thing…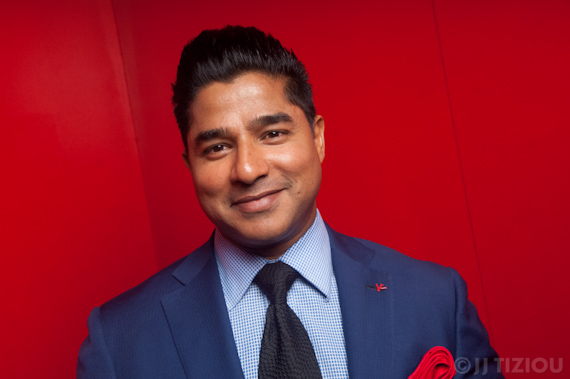 … is simply sharing in the beauty…
… of our common humanity.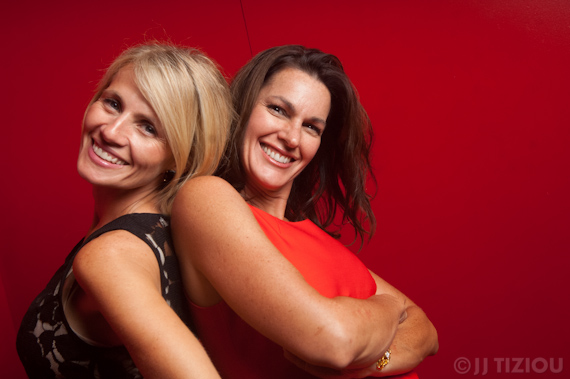 That's what How Philly Moves is about…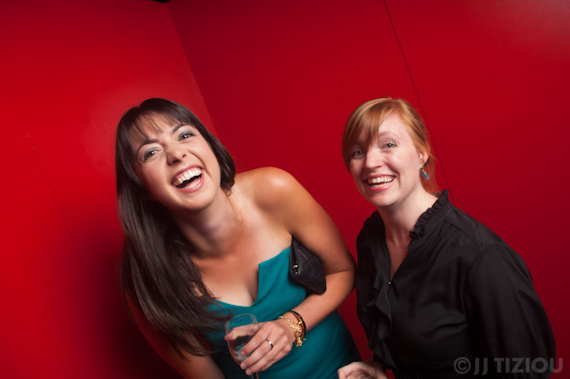 … and that's why I think that it's particularly important to be careful…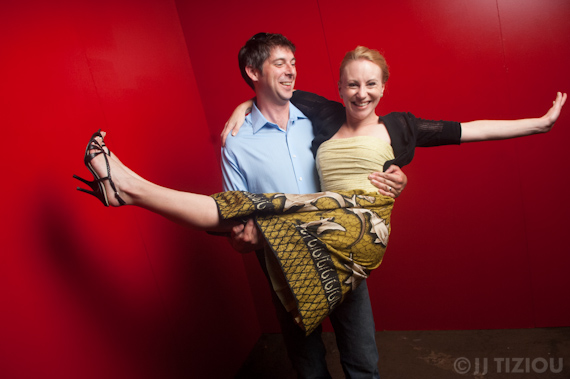 … about how we use the term "photogenic"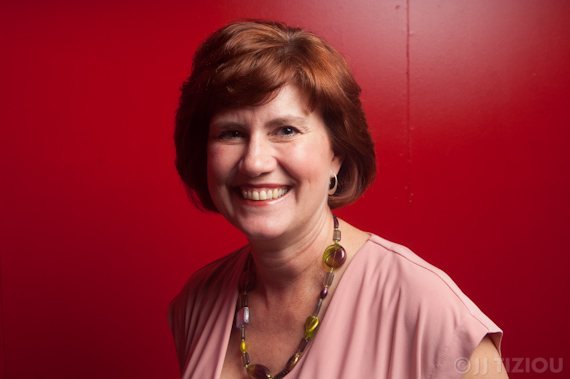 … literally the term means "generates light"…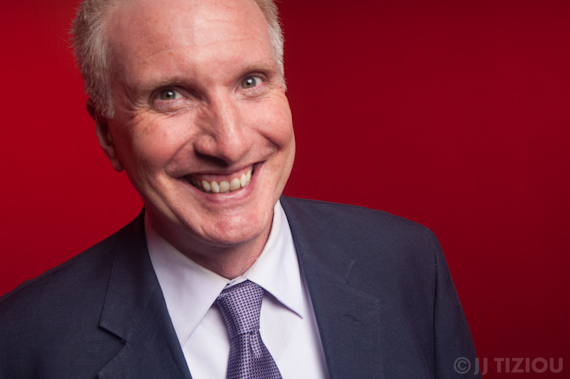 … and for me it's not just about pictures…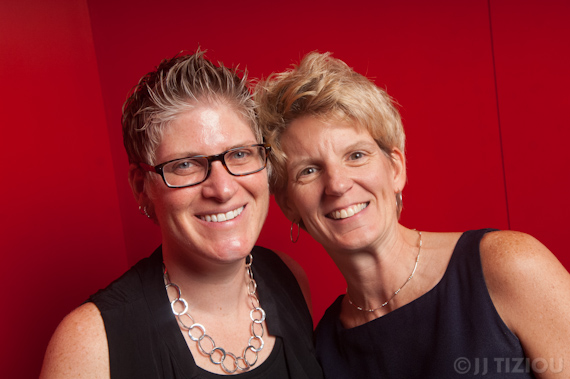 … but a deeper spiritual thing about how we view ourselves…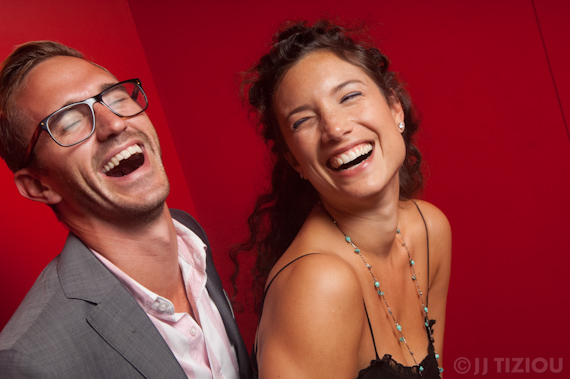 … and those around us…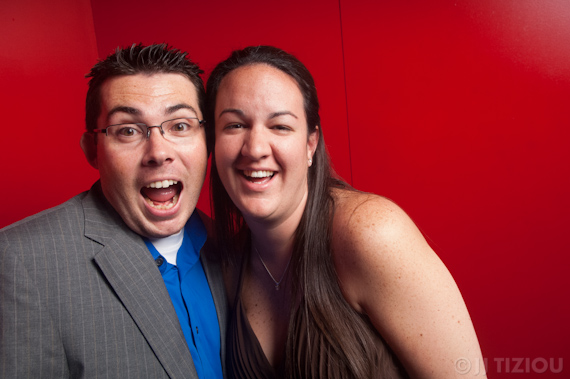 In my work, I just try to create a safe space, where people can be free to be silly…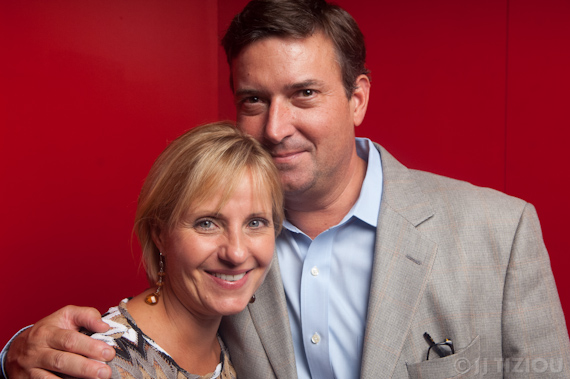 … or have a moment for a quiet smile…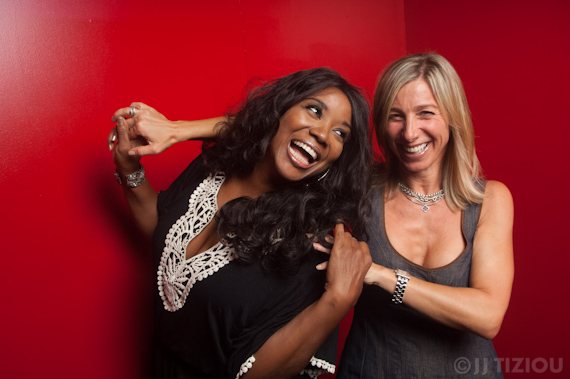 … sharing in moments with friends…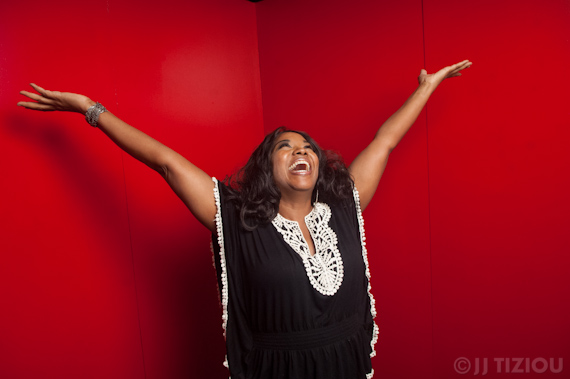 … or on their own.
Of course, it's an intense experience, photographing so many people all at once… over 175 people came through in a few hours… that's like shooting a wedding in fast forward…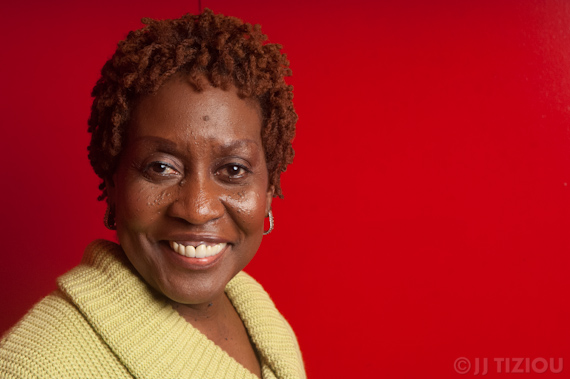 … and it's intense to take in so many beautiful faces in one go.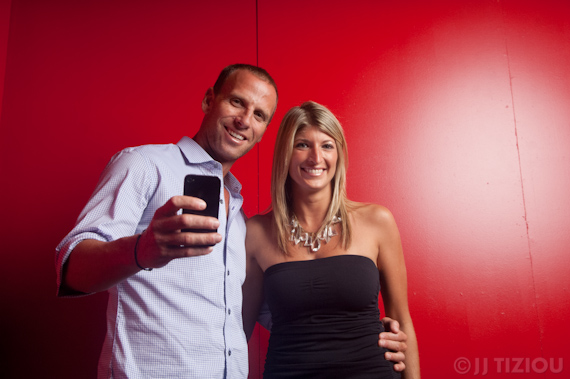 Much like when I play wedding paparazzi, there's inevitably a moment where people turn around and start photographing me…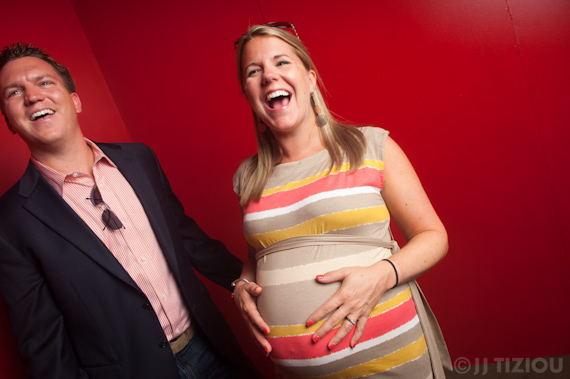 … and it's a pleasure to share in some laughs…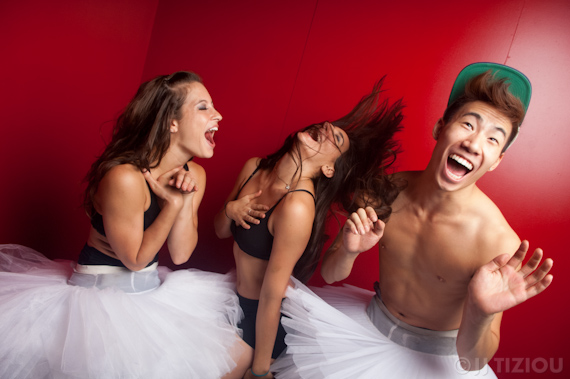 and outrageous moments…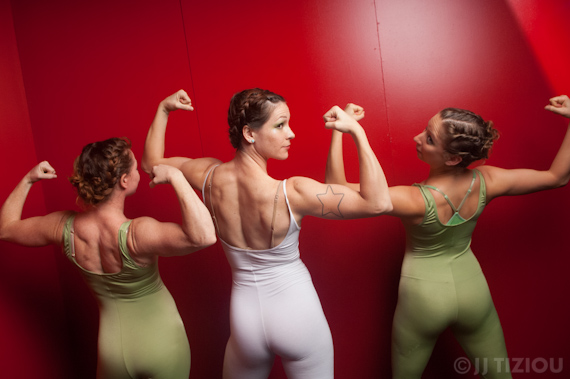 Here Kendra's back with fellow acrobats from the Philadelphia School of Circus Arts (I recently took their Intro to Aerials workshop and it was awesome!)…
… but they're not the only ones who are into acrobatic stunts…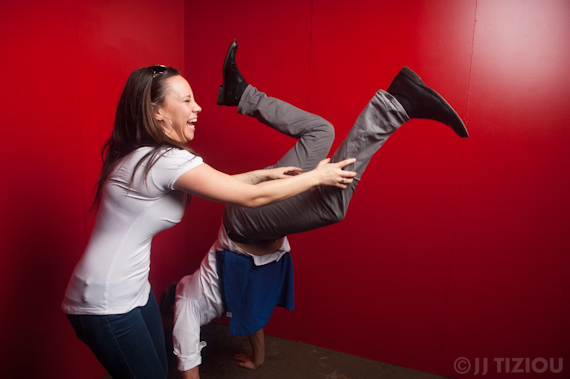 … for those of you wondering why I have every participant sign a liability waiver, spontaneous moments like this might explain it.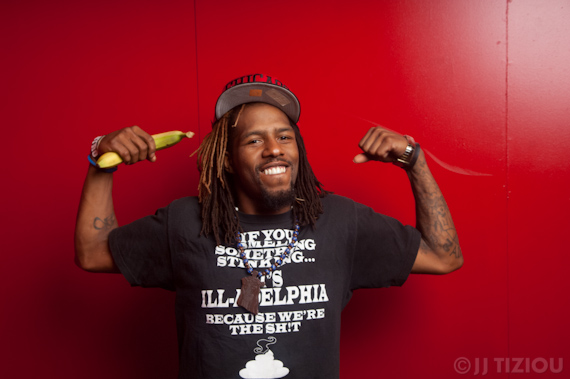 Of course every picture isn't technically perfect…
(notice that the handstand above left some scuff marks on the back wall of this frame… easy to photoshop out, but that's not what this is about)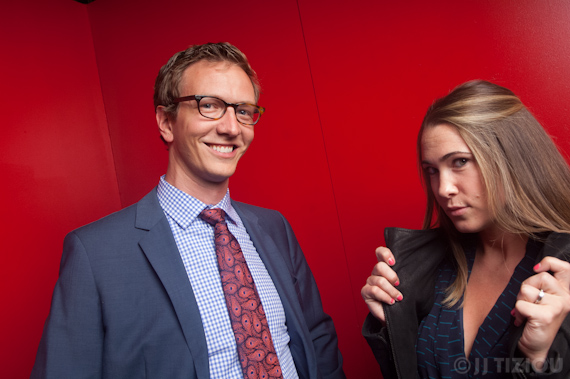 … but this is less about "technically perfect" pictures…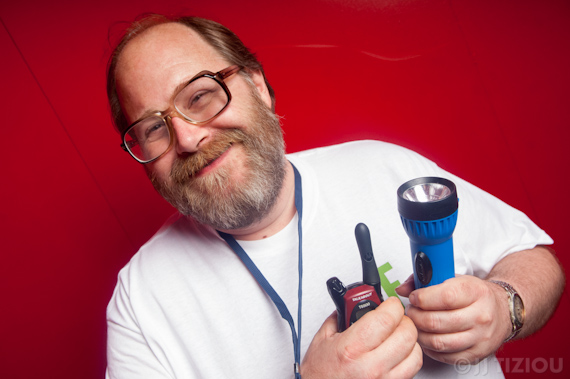 … and more about creating a perfect experience…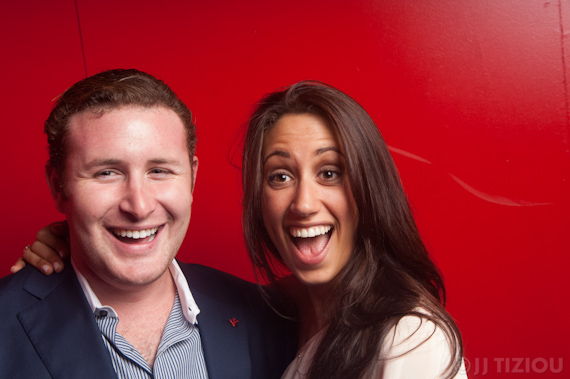 … to allow the inherent human beauty…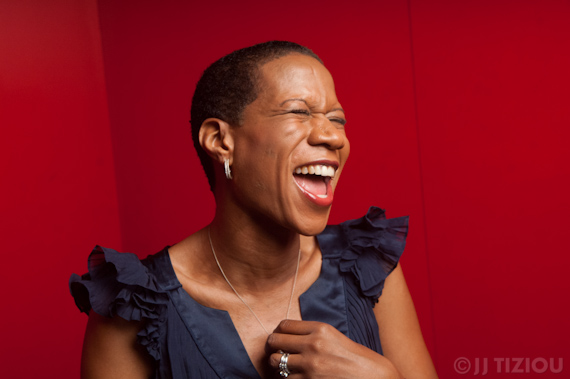 … to shine through with some great energy.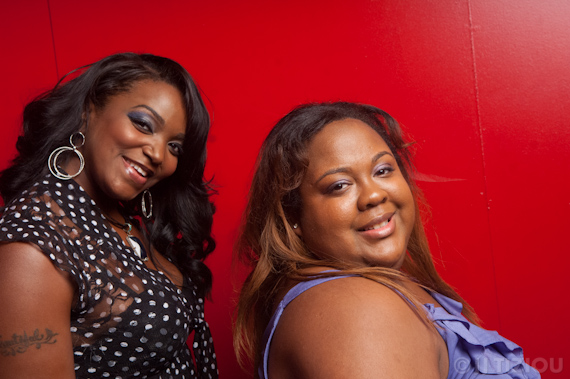 As all of these beautiful humans came through the booth…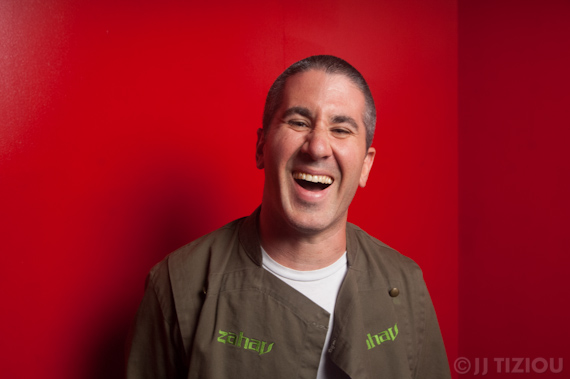 … I had some visions of what might come next…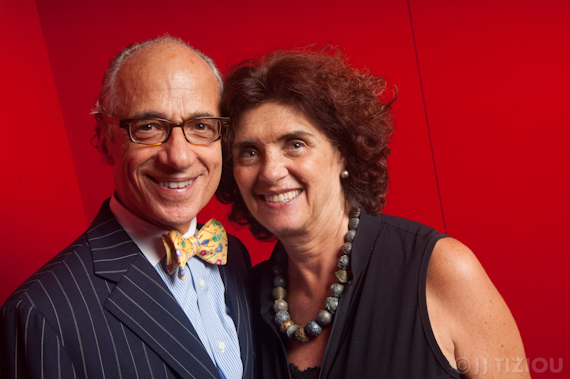 … with a special little project that I have in mind for next year…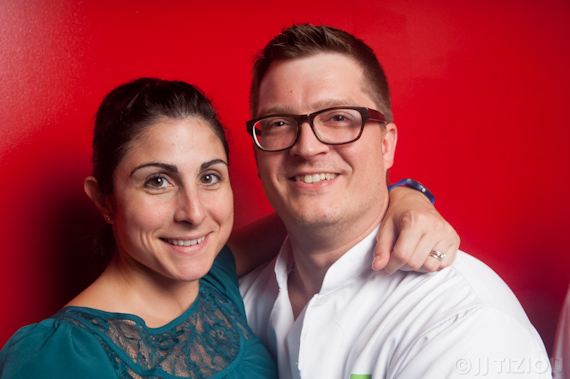 … as my little business will be celebrating it's 10yr anniversary…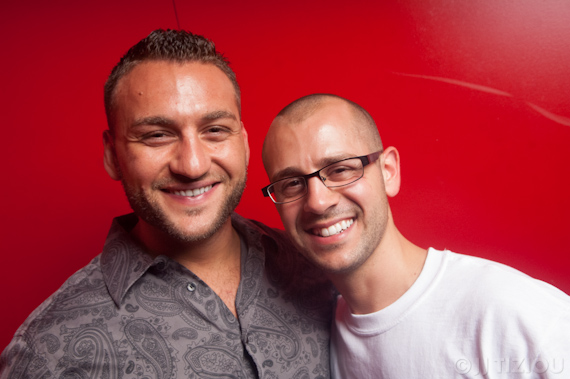 … and I'd like to involve my whole community in that celebration…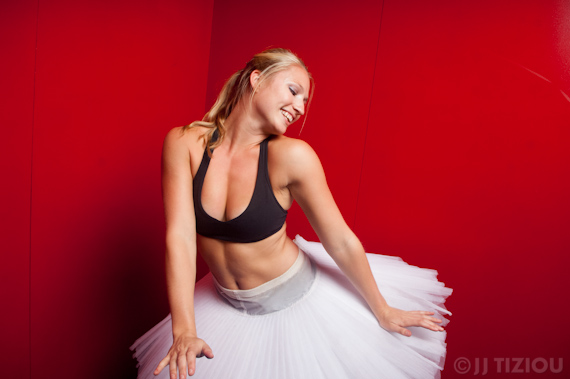 … by celebrating them…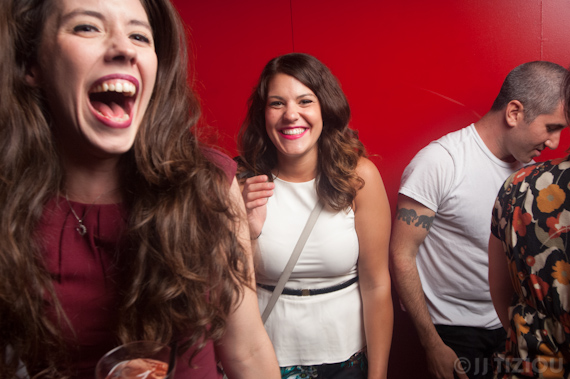 … all together.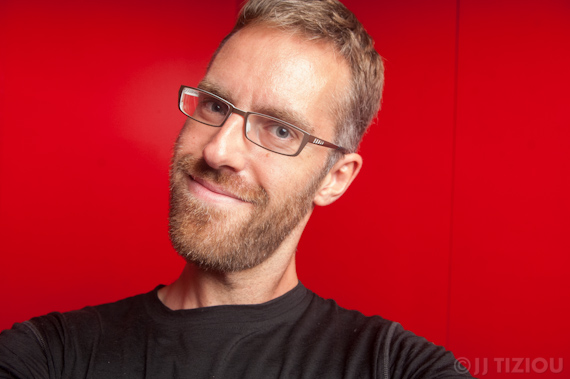 Yep, if I'm going to photograph everyone else, it's only fair to get a little taste of my own medicine too, right?
So beautiful humans, remember this:
Everyone is photogenic. For every picture of you that you don't like, it's the photographer's fault not yours.
If you haven't yet read the full manifesto at EveryoneIsPhotogenic.com, please check it out now. It only takes a few minutes, but it's worth thinking through and sharing.
While you're at it, please take a moment to sign up if you might be interested in participating in a special portrait project next year (this is also an invitation that I'd love if you could share with anyone who'd be interested.)
Find more images from this series and order prints in the JJ Tiziou community archive.