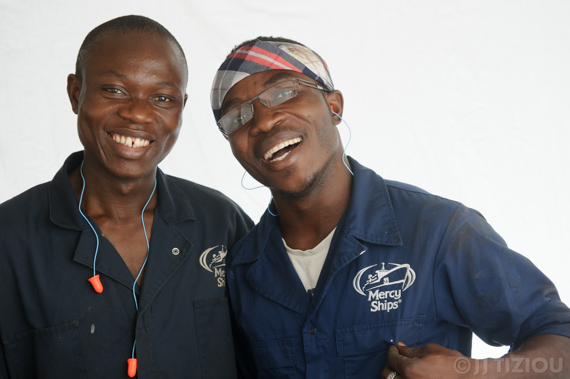 In discussing my Everyone Is Photogenic project, I already told you one powerful story about one of the patients that I met while serving with Mercy Ships in W. Africa. Now I want to introduce you to some of the beautiful engineers who help power that ship, and while I'm at it, we can do a bit of photo-geekery about some of the technical & lighting challenges of creating portraits in a ship's engine room, and I'll give away one of my favorite secret photo techniques. (Actually, I already gave it away in the headline…)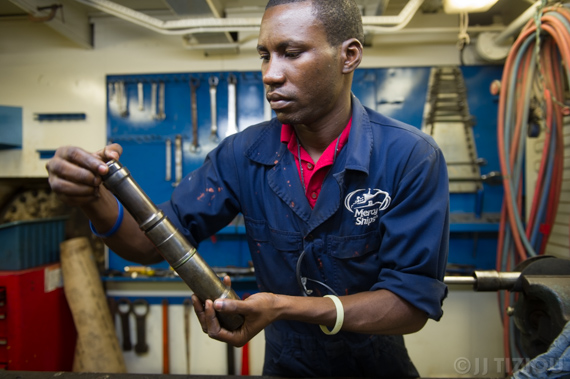 The patients are obviously photogenic, and my screening day post introduced a lot of the other beautiful people involved in making a floating surgical mission work, the engineers are generally less often seen…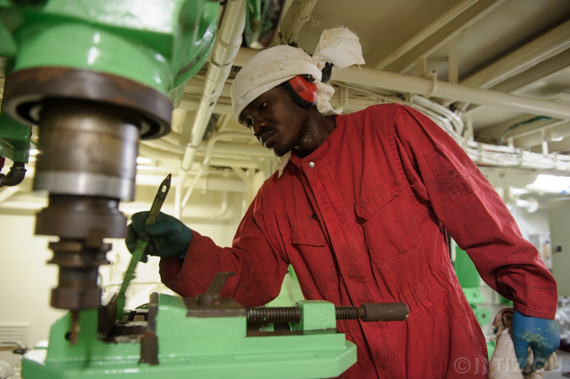 … and that's because they spend much of their time in the lowest (and loudest!) decks of the ship, where most crew aren't allowed.  It's hot, cluttered, and abysmally lit.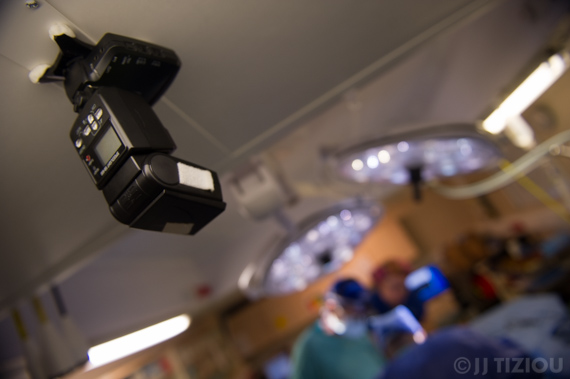 Conveniently, I remembered to bring along my radio-triggered strobes with some custom magnetic mounts.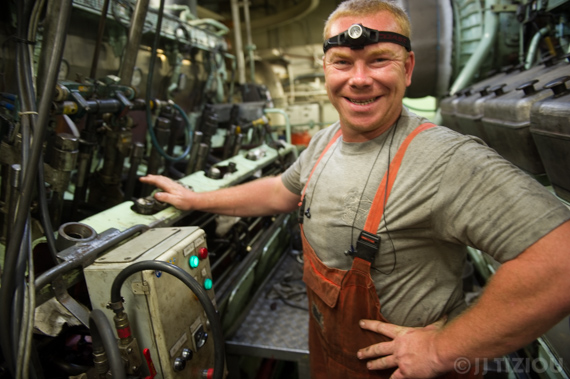 The engineers are obviously a photogenic bunch…
… but working in this kind of tight, poorly lit space makes it really challenging…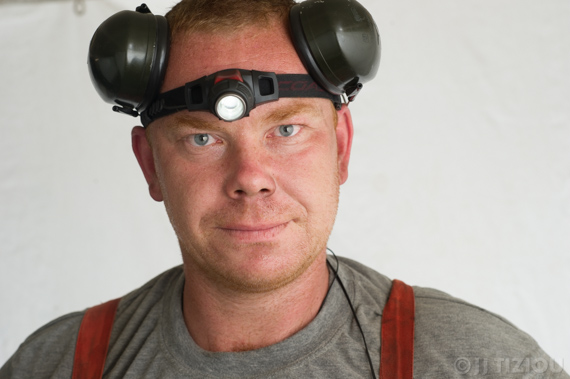 … to get a nice clearer shot like this. How did we do it?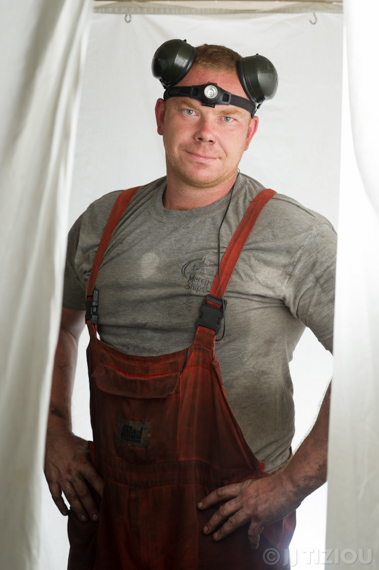 If you start to zoom out a bit, you'll start to notice…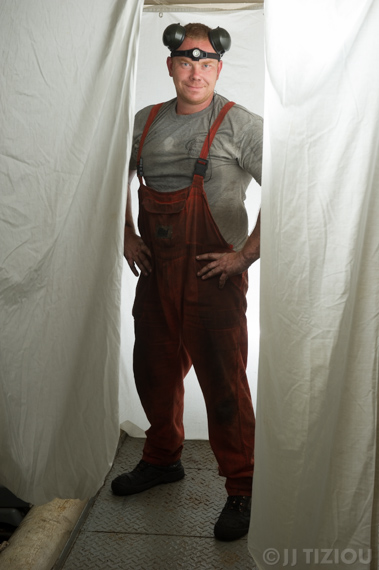 … that we're not really in any sort of a photo studio. Yes, this is still the engineering deck in the underbelly of the ship.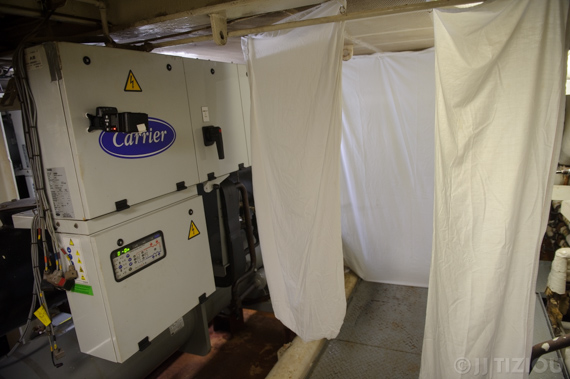 Here's the setup: it's pretty straightforward, with a few simple sheets & some remotely triggered strobes. (Yes, David Hobby over at Strobist is of course an inspiration for all things DIY-lighting. The lighting setup isn't too fancy…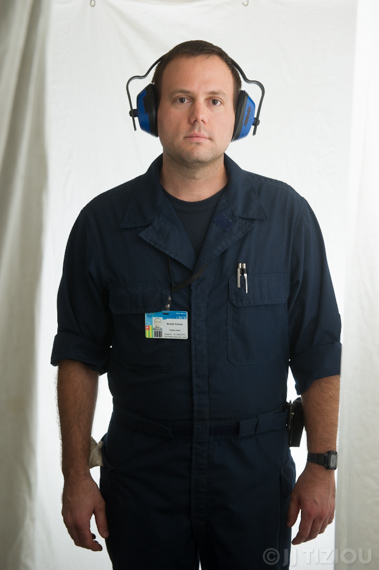 … but creates a nice pocket of flattering light and a clean backdrop amidst the mess of the engineering deck.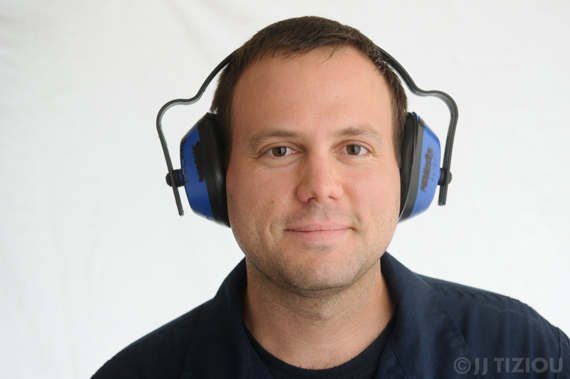 You see, these beautiful engineers were pretty busy actually making sure that the 500-person hospital ship was running smoothly, so I couldn't drag them away from their posts for too long to come play photo studio games with me…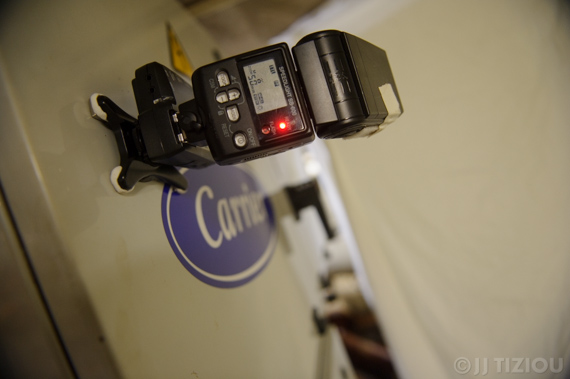 … so I brought the photo studio to them.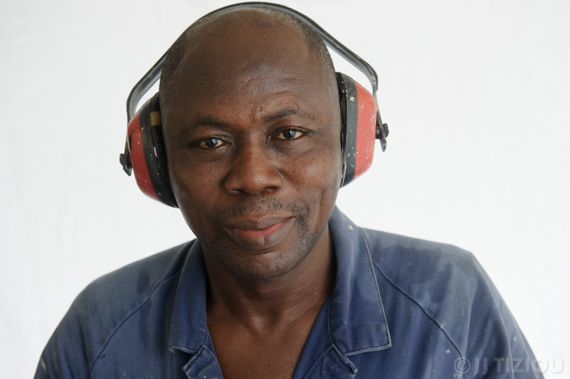 I think that you'll agree…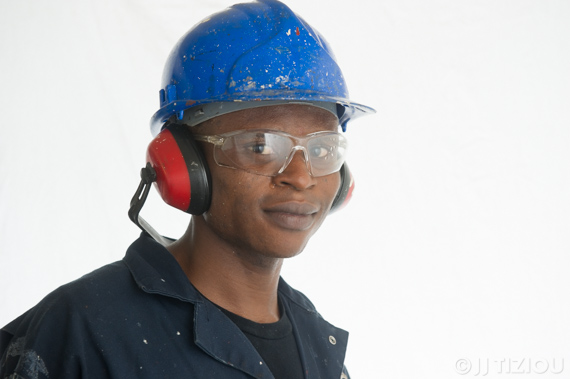 … that they are all…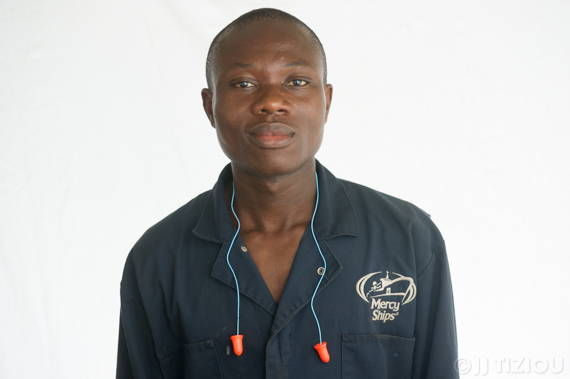 … quite photogenic, right?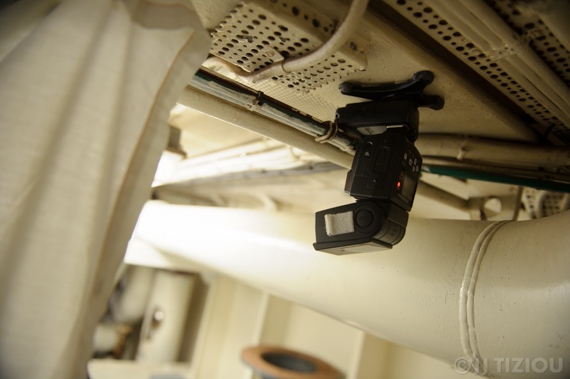 Coming to the ship, I knew that even bringing the little baby portable lightstands in my kit wouldn't be a good idea. First, the ship sways a decent bit, and they might fall. Second, it's crowded, and they'd get in the way of people doing their work. Third, I was living out of a duffel bag for three months and didn't have room for them. And when much of my work was going to be more on-the-fly documentary style stuff, why waste space?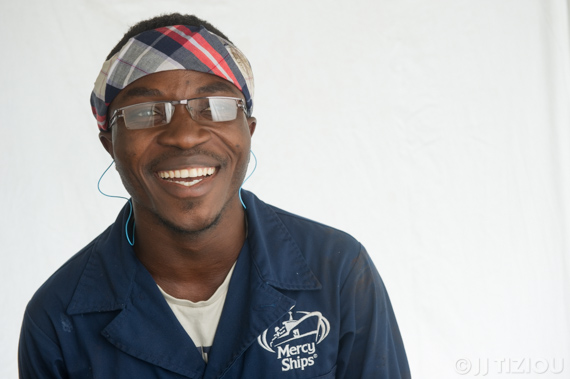 But it was pretty powerful to take a moment to go down to the depths of the ship…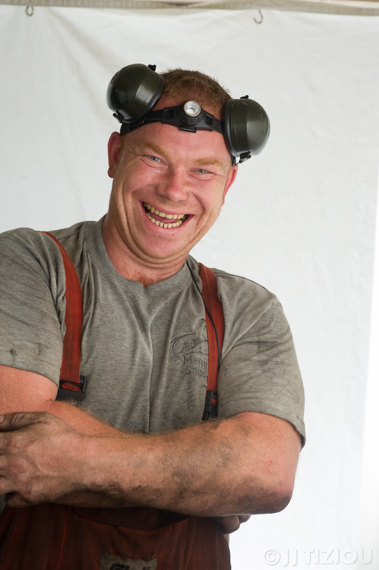 … share some laughs with these guys…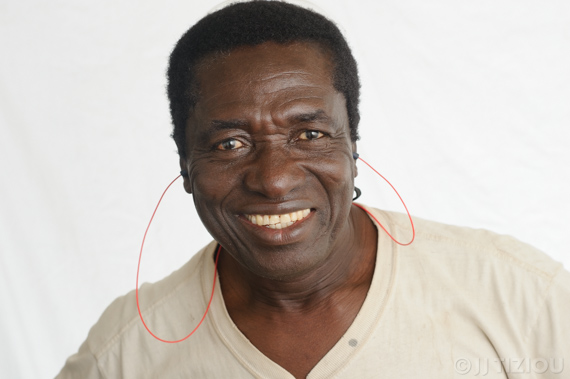 … and help celebrate these beautiful humans who so often go unacknowledged.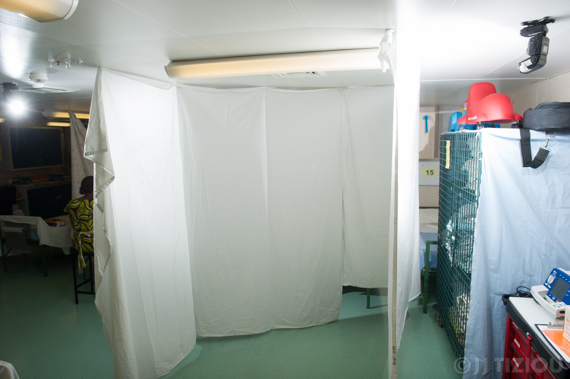 We ended up using this setup a couple times on the ship, both for patients and for crew…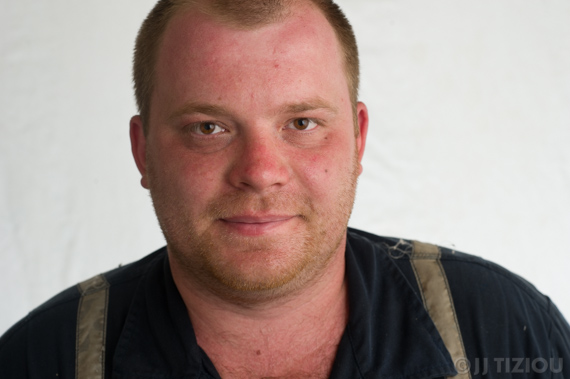 … but I particularly enjoyed hanging with the engineers.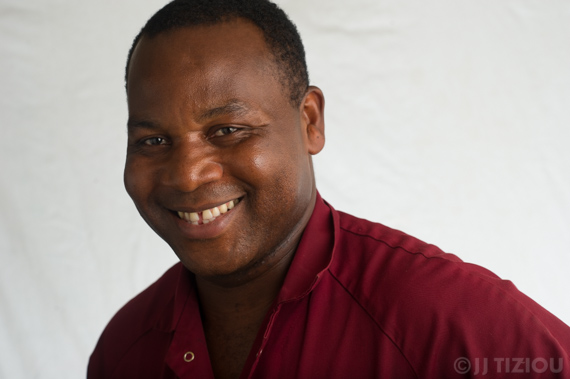 Many of the obvious images to be made onboard a hospital ship are of the doctors, nurses and patients…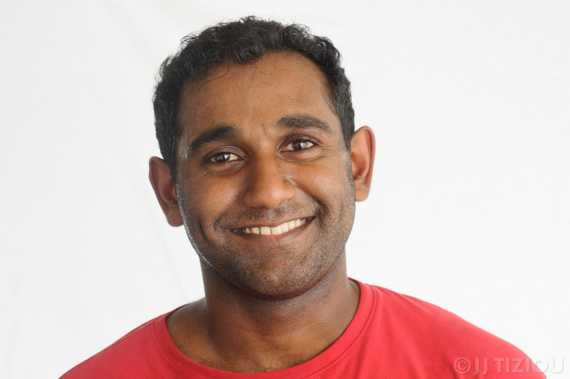 … but as I like to say, Everyone Is Photogenic.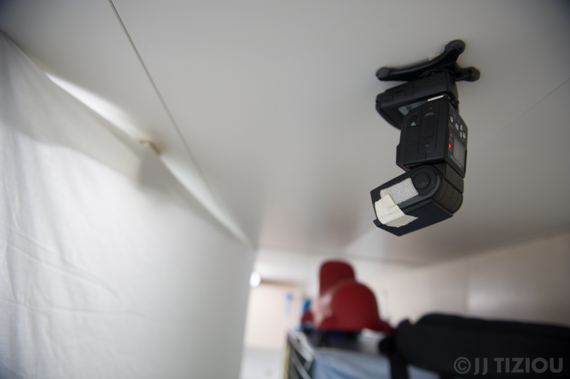 Now, for the photo geeks: We're using a few different Nikon strobes (here I think it was two SB-600s and an SB-700), triggered via a PocketWizard mini TT1 and FlexTT5 transceivers. Of course, if you pay attention to David, you'll know that you could use pretty much any strobe and triggering technique. Light is just light. The real secret's revealed below.
So to create portraits…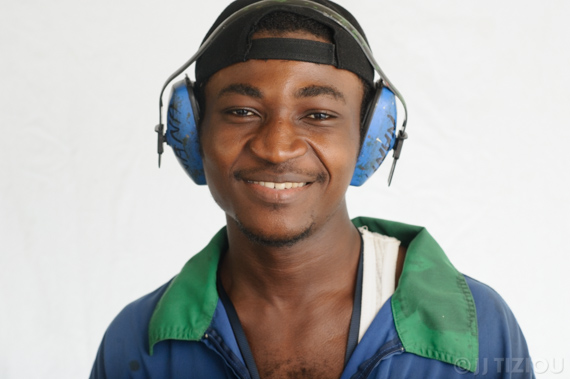 … of all of these beautiful humans…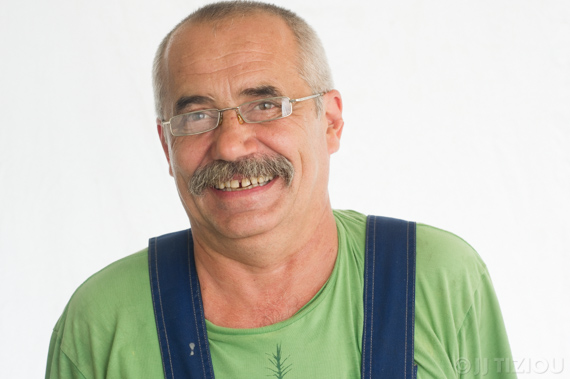 … in a place where you can't bring real studio gear…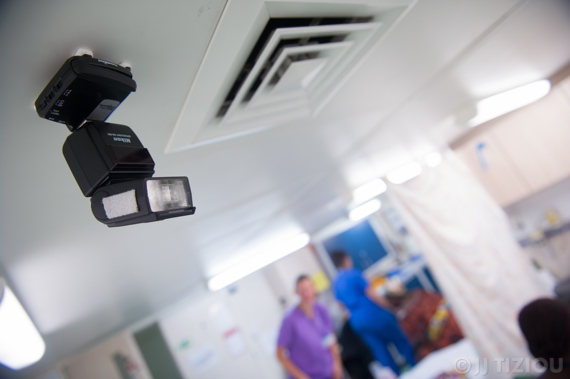 … you need to improvise and get your strobes to stick to the ceiling and/or walls. Conveniently, I knew ahead of time that most of the walls of the ship were metallic and that regular old magnets would stick to them just fine. (The crew use a *lot* of magnets. All over.)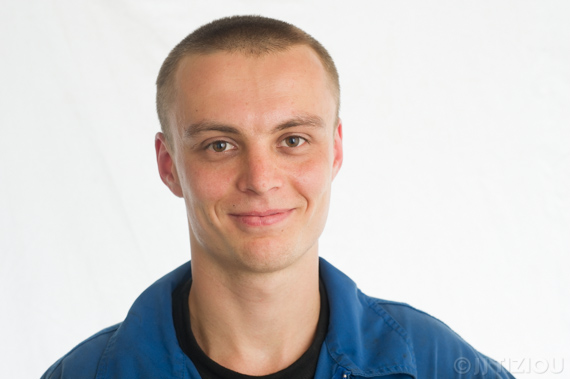 So when I started planning this kind of thing, I knew that I needed some strong magnets… (Thank you United Nuclear!)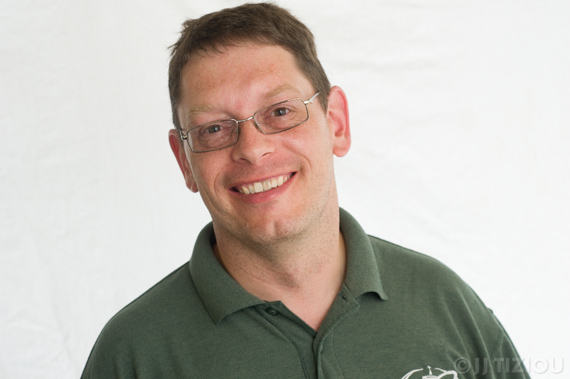 … and I had to attach them to something that my flash & remote could hook into. That's a pretty straightforward piece of cheap plastic.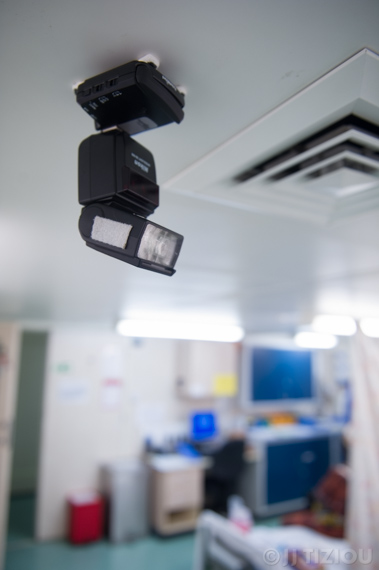 But the flash, remote trigger & batteries are pretty heavy… and still a pricey bit of gear that you don't want to crash to the ground. How to keep it from falling?
If it seems like I'm dragging out this post a little bit…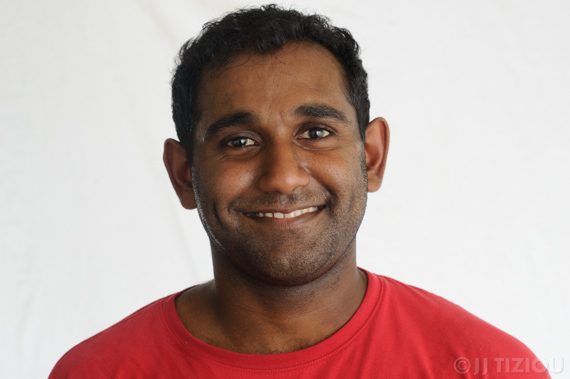 … maybe it's because there's still…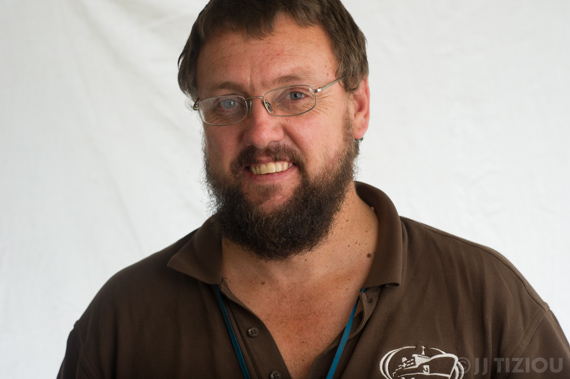 … a few more beautiful faces to show you!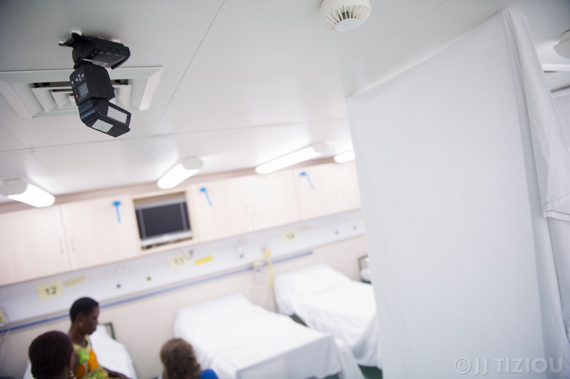 But I'll go ahead and give away the secret right now. Here's how you get all of this to stick to the ceiling. A stack of strong magnets…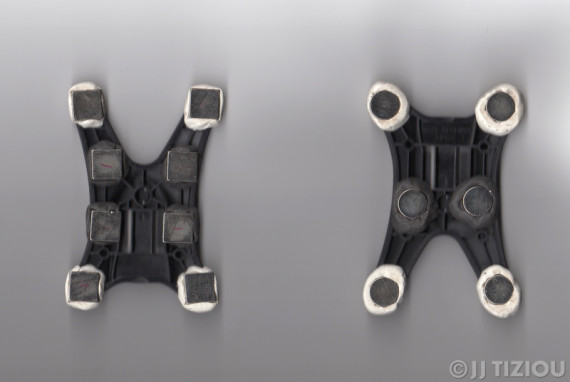 … held onto the flash mounts using Sugru. If you're not already familiar with this substance that sticks basically anything to anything, it's worth checking out their site. That stuff is pretty magical…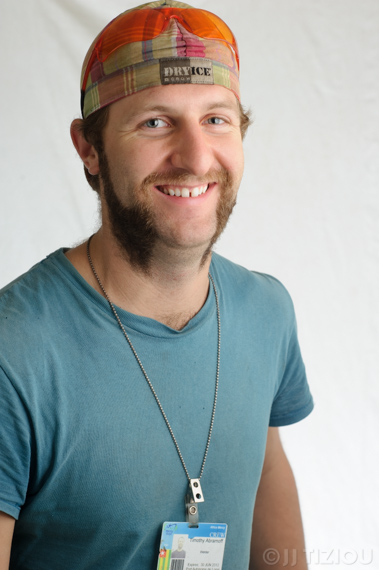 … but what's really magical…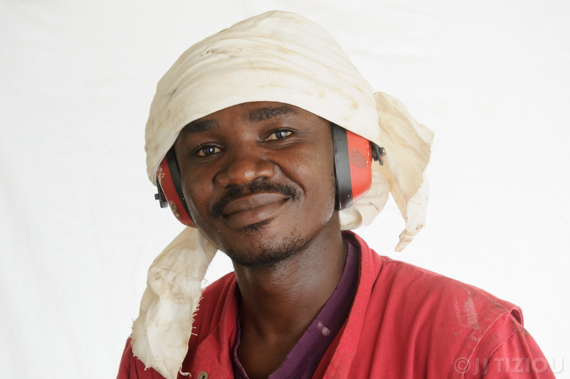 … is just the beauty of all of these humans that we might sometimes take for granted.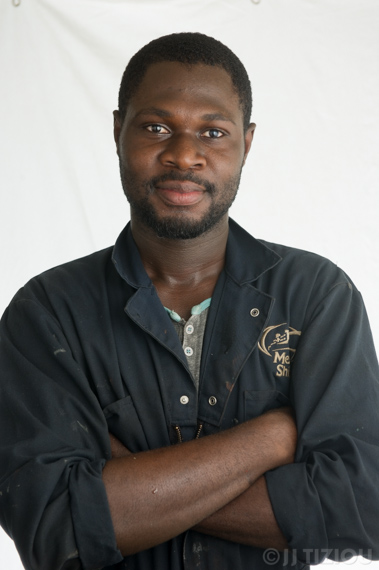 Like I said, everyone is photogenic. If you've forgotten the actual meaning of that word's root, I'd recommend a quick 2min read of the manifesto at EveryoneIsPhotogenic.com. If you've visited it before, have you noticed that reloading the page gets you different images?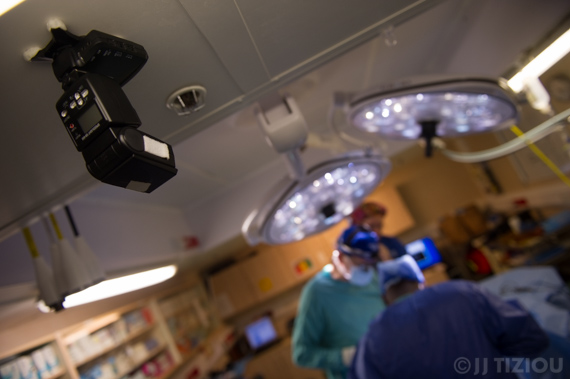 Of course, the engineering deck isn't the only place where I put this trick to use…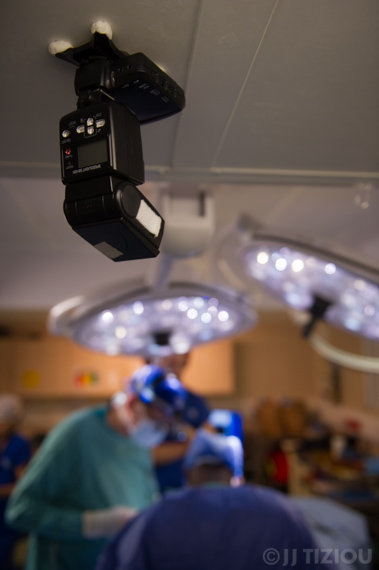 … although it was actually harder in the operating rooms, where it turns out that parts of the ceiling were paneled with plastic, which limited my potential placement of the strobes.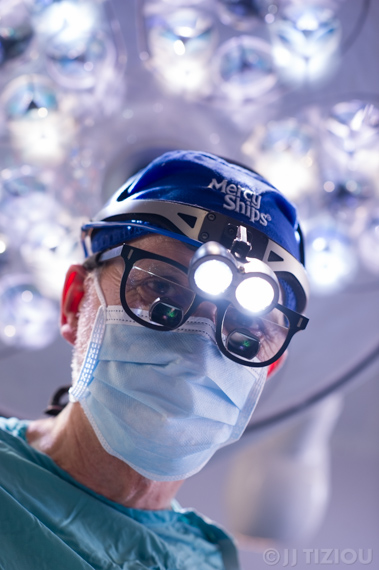 They still came in handy for this portrait of Dr. Gary. Even behind a mask, can you tell how photogenic he is?
I haven't yet posted any of my surgical images from this trip, but if you're not squeamish you can check out some older ones. Looking below the veil of the skin and realizing that we're all made of the same flesh is another great way to remember that we're all just beautiful humans.
And now, since we're on the theme, here's the pitch video for my special 10yr anniversary portrait project. I'd welcome your support in bringing it to fruition!
here's the easy link to share with your friends:
EveryoneIsPhotogenic.com/now