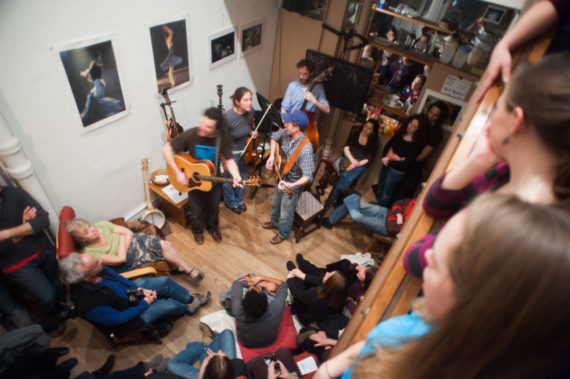 Our next house concert will feature some special international flavors…
Sofia Talvik is coming all the way from Sweden! Umer Piracha's new ensemble Falsa will bring some Pakistani influences, and Philly's own Adornment will kick off the evening.
It's Saturday April 29th. You'd be most welcome.
As per usual, I'll make some lentil soup and have some festive beverages to share.
RSVP here, or go to this page for general info on the series & to sign up for future invites on my house concert mailing list (it's a sub-set of my main occasional update list, and gets a few more emails for neighborhood specific events like these. As always, please make sure your spam/promotions filter isn't blocking the messages…)
Maybe see you there – and either way, wishing you beautiful music in your world.
peace,
-jj