That's Dana Dolney.
Those breasts of hers are fake.
I first met Dana in the airport in Ulaanbaatar, Mongolia, back in 2002, long before her battle with breast cancer. I was thrilled to see her back in good health, joining the throng of citizens in the streets of Philadelphia for last week's Shale Gas Outrage, demanding that our drinking water be protected from the carcinogens and other toxic chemicals that are being injected into the earth in the rush of new gas-drilling that is transforming the Pennsylvanian landscape.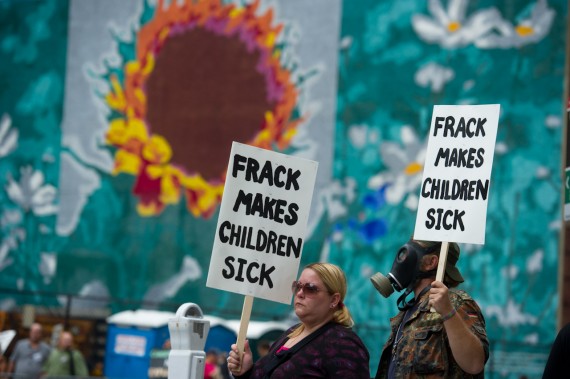 Hydrauling fracturing or "Fracking" involves combining immense volumes of water with a secret 'cocktail' of chemicals and pumping it underground to release natural gas. The "Halliburton loophole" exempts the industry from the Clean Air Act and Clean Drinking Water Act, and the fast-tracking of this industry without a comprehensive environmental impact study raises concerns about an impending environmental disaster.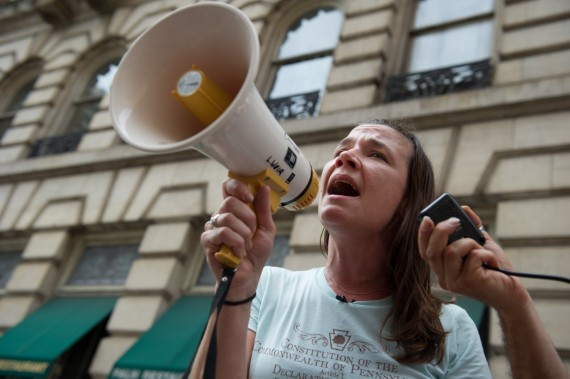 As Dana told the crowd about her own experience with cancer and made an impassioned plea for a moratorium on Fracking, I got a closer look at her shirt, which bears a section of the Constitution of the Commonwealth of Pennsylvania. I wasn't super familiar with the document, but article 1 section 27 ratifies a fairly obvious duty of government regarding Natural Resources and the Public Estate:
The people have a right to clean air, pure water, and to the preservation of the natural, scenic, historic and esthetic values of the environment. Pennsylvania's public natural resources are the common property of all the people, including generations yet to come. As trustee of these resources, the Commonwealth shall conserve and maintain them for the benefit of all the people.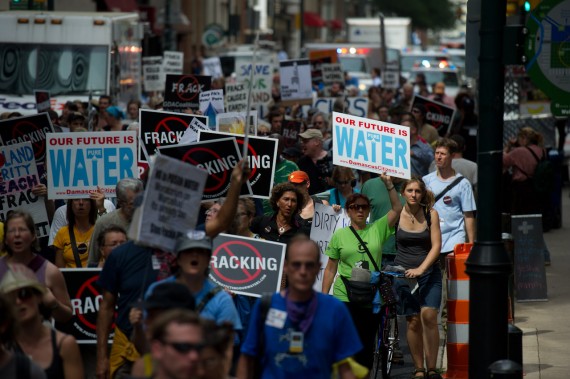 Water is such a simple, basic necessity of life that it is easy to take for granted. But our country has a long history of short-sighted profit-driven ventures that fail to take into account real long term costs to human life and environment. A few of those are documented in my friend Josh's beautiful album This Land (listen free).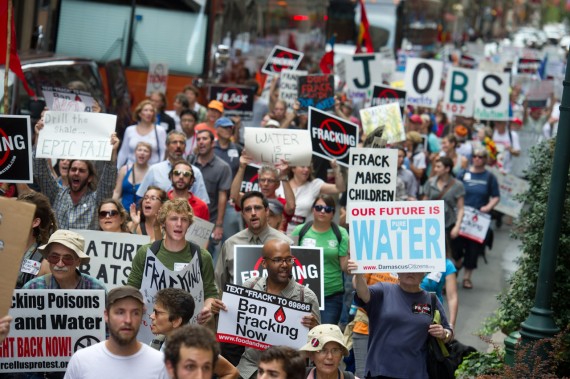 Fortunately, we also have a rich history of community activism holding our governments accountable and forcing change when it is needed… Now organizations like Protecting Our Waters and their allies are leading the way.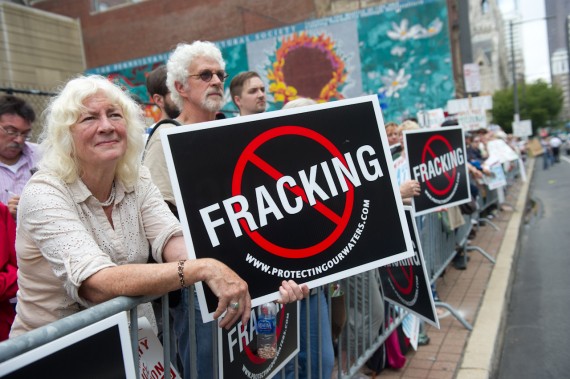 It's probably no surprise to see faces like Judy Wicks, founder of the Sustainable Business Network, at an event like this…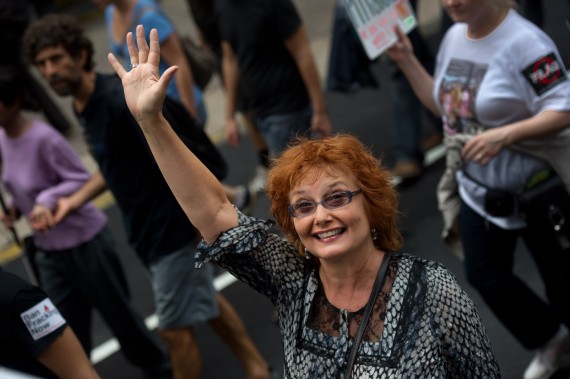 … but I was also thrilled to recognize faces like that of community leaders Lois Welk of Dance USA / Philadelphia. I'm always hoping to see more connections between arts organizations and activist groups, as they seem to me like two faces of the same coin: people actively engaged in building the world that they want to live in.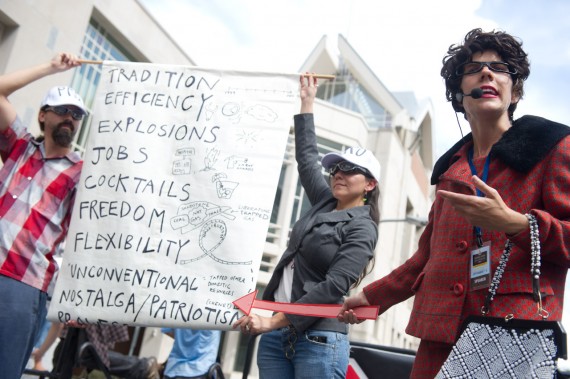 Speaking of artists… Beth Nixon's parody performance extolling the "virtues" of Fracking was absolutely *brilliant*…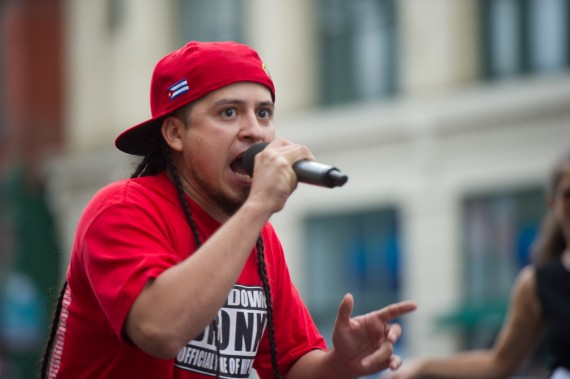 … and it was great to hear Rebel Diaz again – I'd last crossed paths with them during some 2007 actions with the Coalition of Immokalee Workers.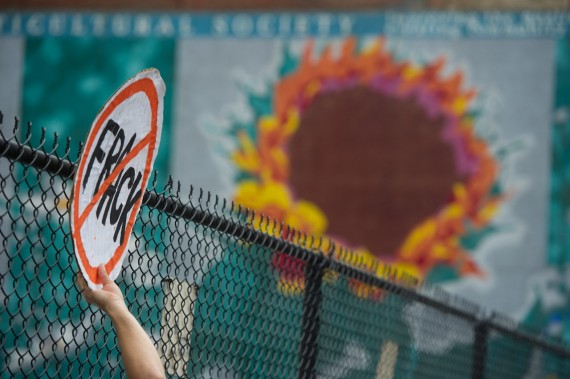 This shot is maybe a bit too literal of a metaphor that I fabricated by picking my sight-lines…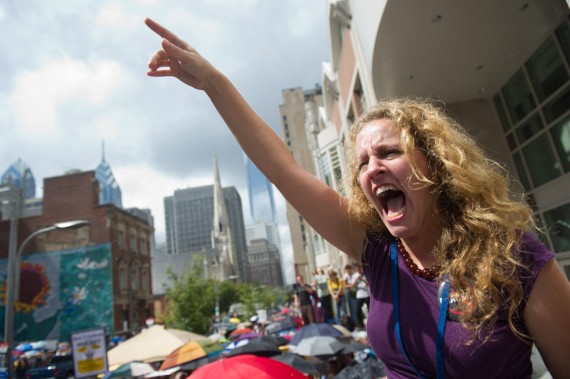 … but there was nothing fabricated about the energy and enthusiasm of the crowd.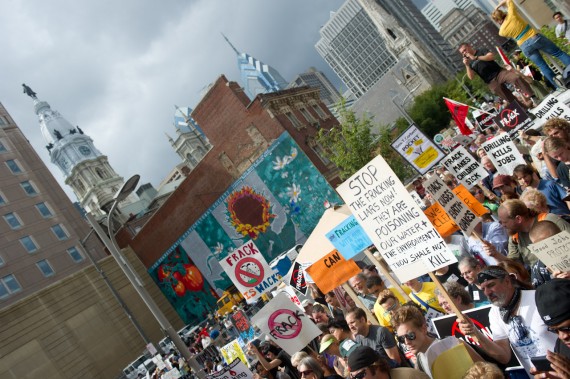 The rally was a beautiful start, but it was just a beginning. This is a critical time to get informed and involved about this issue.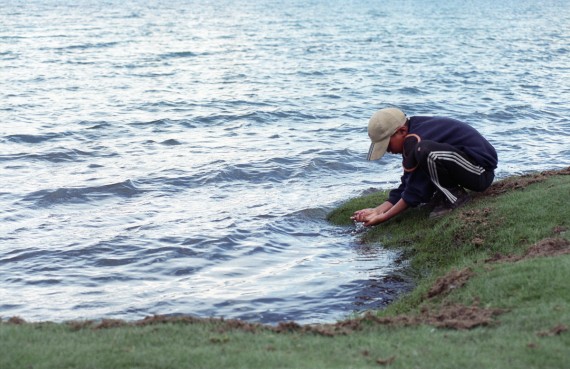 I started this post with a reference to my trip to Mongolia. Maybe a picture from that trip will remind you why Protecting Our Waters is important. Water is life. Below are a few more resources. Please share them widely.
More images from the rally:
More information: