The 2nd Walk Around Philadelphia wayfinding sign is installed!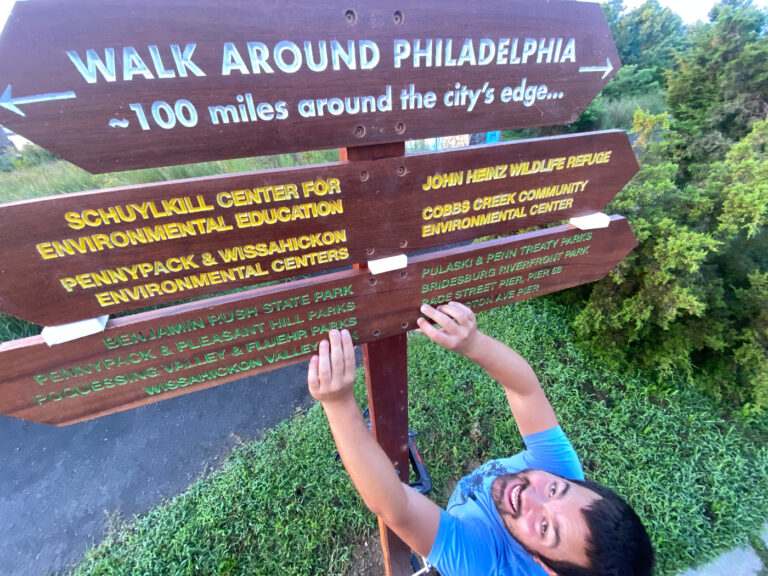 I'm thrilled to announce that we've installed the second Walk Around Philadelphia wayfinding sign at Lardner's Point Park on the upper Delaware River Trail.
It was down to the wire, but we got it installed at sunrise last Friday, right on time for Riverfront North's grand opening ceremony for the new K&T segment of the upper Delaware River Trail!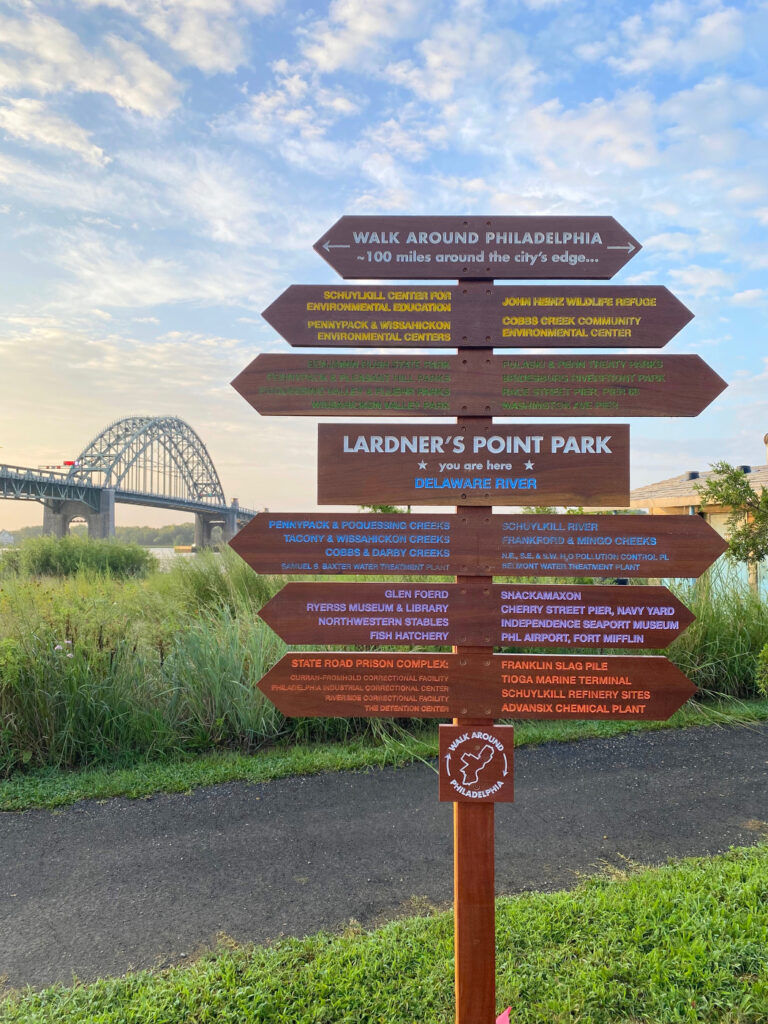 We're hoping to install a few more signs this fall, and even more next year. These are iterative installations, so each will look a little bit different, and highlight different locations.
If you'd like to provide input to help shape the next ones, please fill out our quick survey!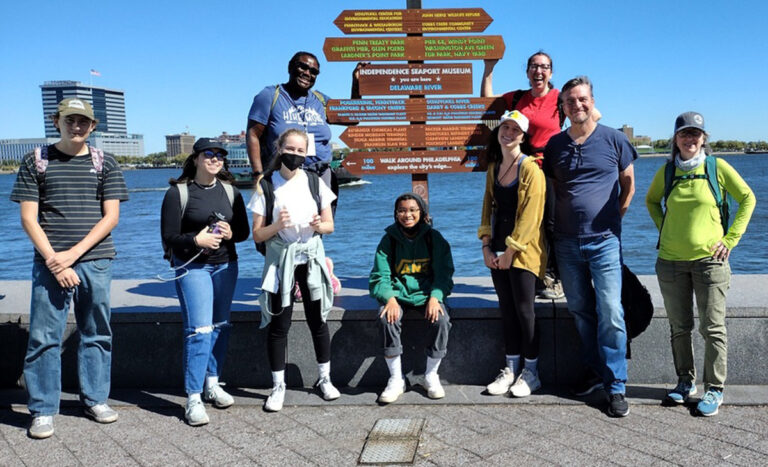 Much like the first sign on Penn's Landing, this installation invites passers-by to consider their relation to the city's edge and explore further afield around the city's edge. It's also a special landmark for folks undertaking the perimeter walk!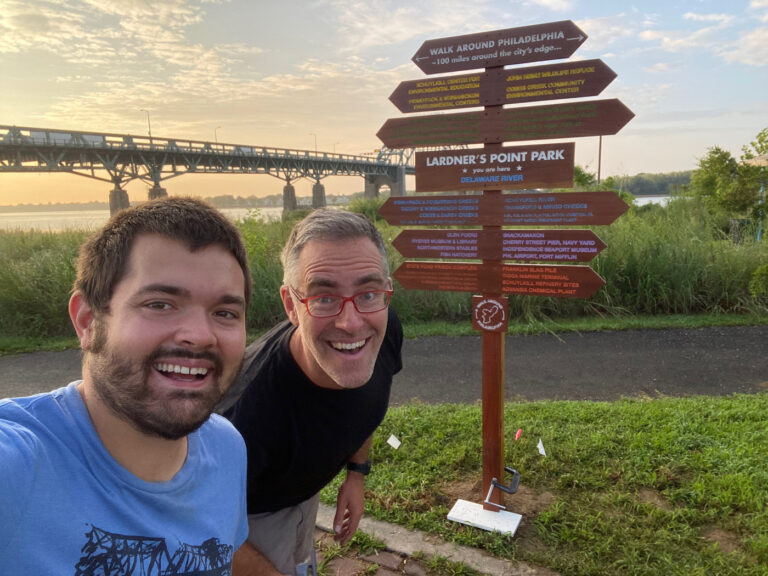 I'm super grateful to my wonderful neighbor and perimeter-walker Stephen B who helped with the install…
In the span of one week he:
helped with some detailed letter-painting
got up at 5am to help with a sunrise install
took this sweet photo
Showed up early Saturday AM to help me set up for a block party
Came back in the afternoon for a grill shift at that same block party to help feed all of our neighbors!
Thanks Stephen!
Huge thanks also to the folks at CNC Philly, who did the precision milling of all those tiny letters – they were a total pleasure to work with, and I'd highly recommend them for all of your perimeter-wayfinding-sign-making needs, or any other custom CNC fabrication in Philadelphia 🙂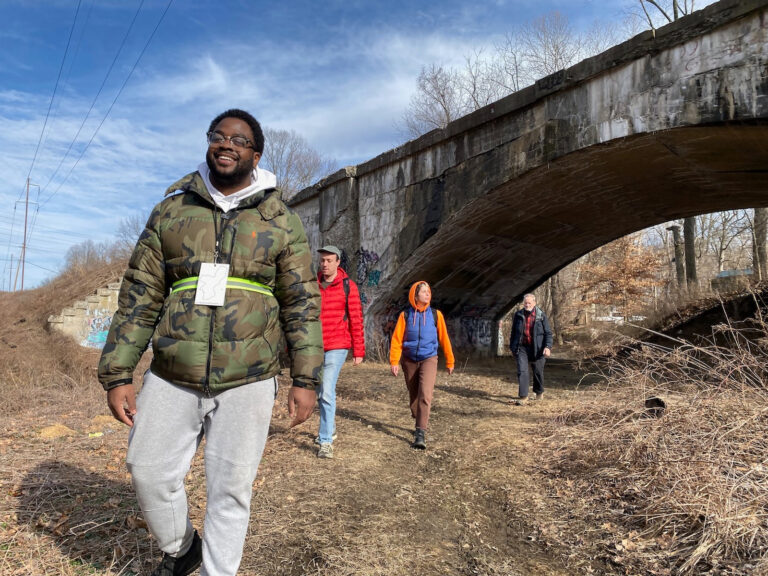 Join the walk!
As Walk Around Philadelphia continues to evolve, there's all sorts of ways to plug in, from helping out with sign-painting to showing up as a Trail Angel, making a contribution to support the project, or participating in one of the walk events themselves…
Check out these offerings:
We've got one heck of a lineup planned for a monthlong series of walk events Aug 23 – Sept 23:
12 days of walk segments to choose from
5 virtual events to learn about the city's edge via Zoom
6 festive happy hour events
1 special panoramic exhibition open 7 days / week @ Cherry Street Pier