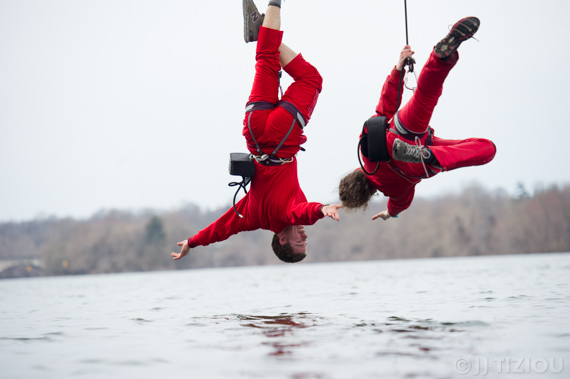 I just had a pretty amazing shoot on the Schuylkill River with choreographer Alie Vidich as she prepares for this summer's performance of "Invisible River". 
In June, for two special weekends, the space under the Strawberry Mansion Bridge will be transformed by Alie's aerial choreography. Alie and Evan have been working on this for a while, so mark your calendars now for June 15/16 and 22/23, and find more info on her website.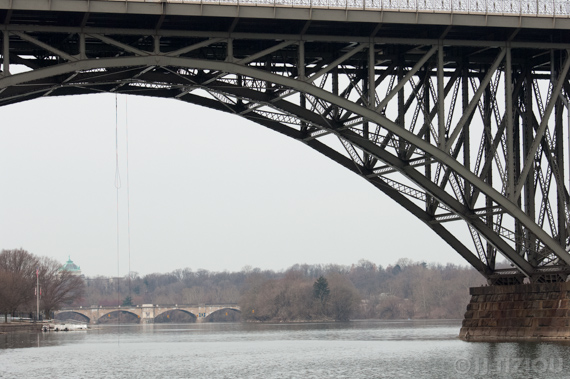 A performance like this needs a few good strong ropes…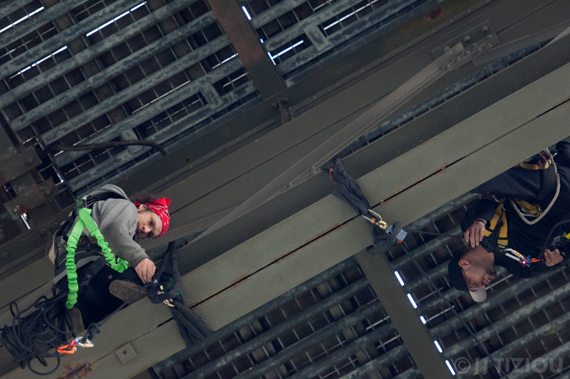 … and some expert rigging know-how.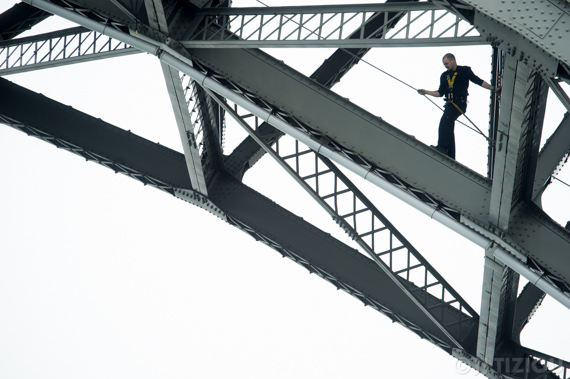 Once the riggers have finished their work…
… and tested the lines… (more for fun, as they are already confident of their work)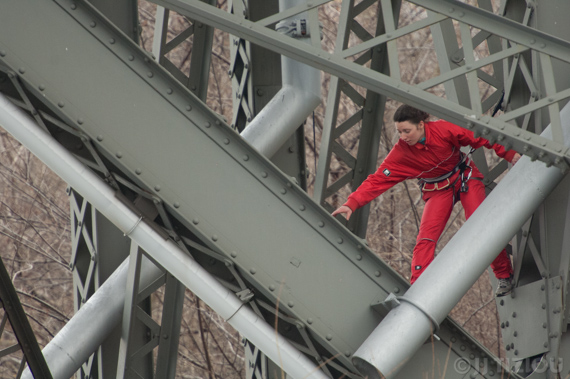 … now Alie and Evan can start making their way up.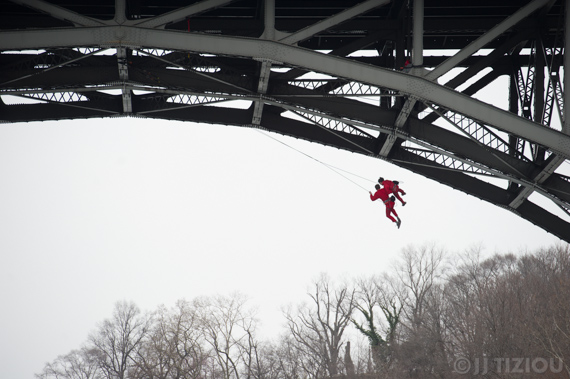 A first jump leads to some swinging…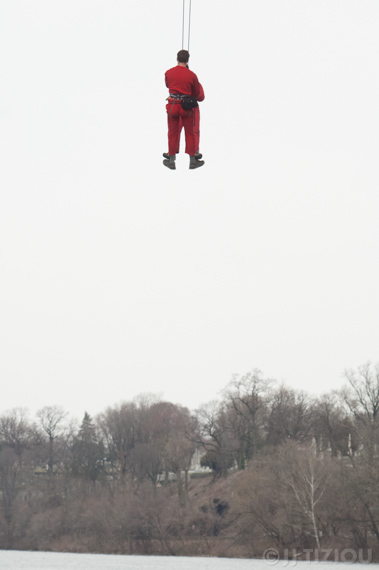 … and then some surreal stillness, hovering over the river.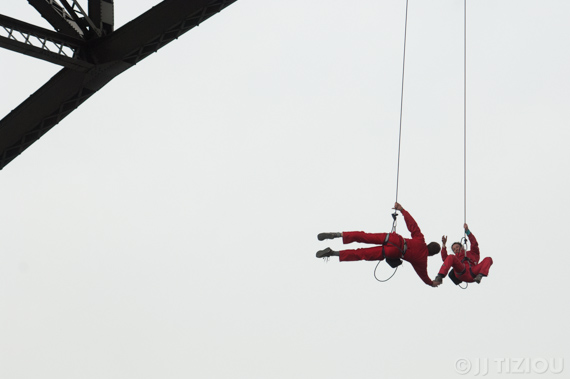 As Alie and Evan practice their moves…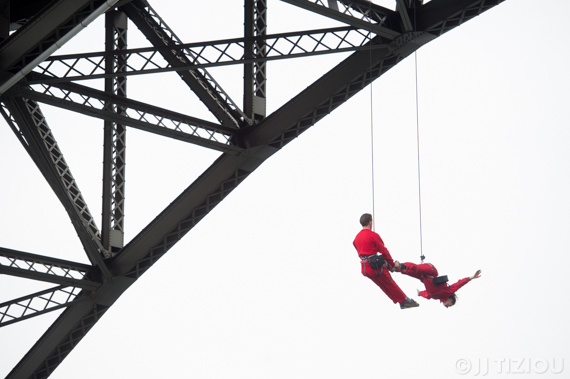 and seem to defy gravity…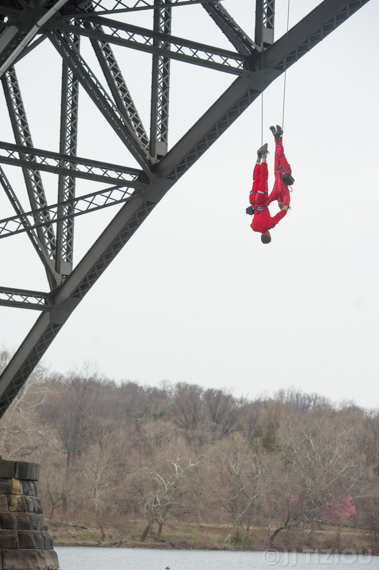 … it seems like it's not a duet but rather a trio…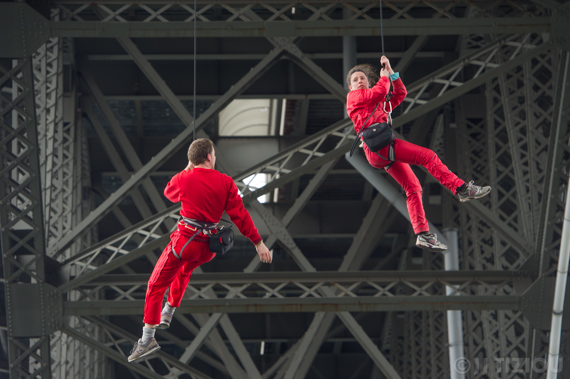 … as it's hard to miss the imposing presence of the Strawberry Mansion Bridge.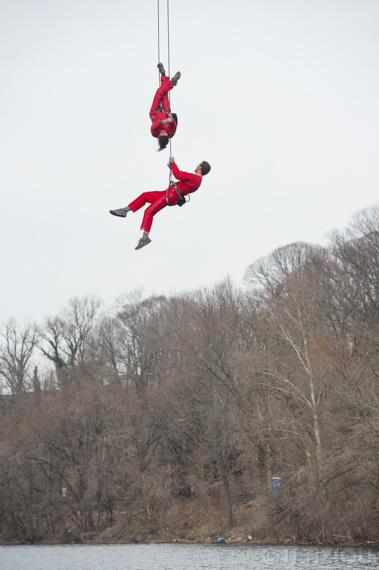 The surrounding beauty of river and woods offers a gorgeous setting…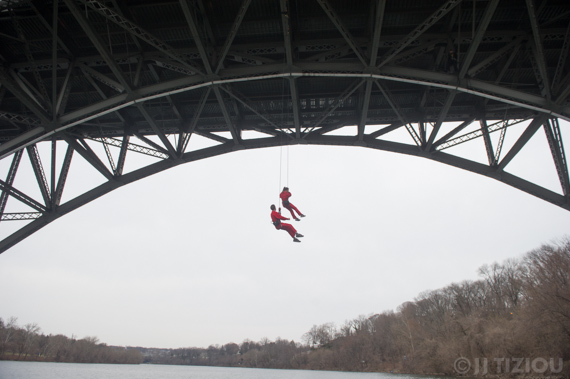 … that seems to dwarf the two performers…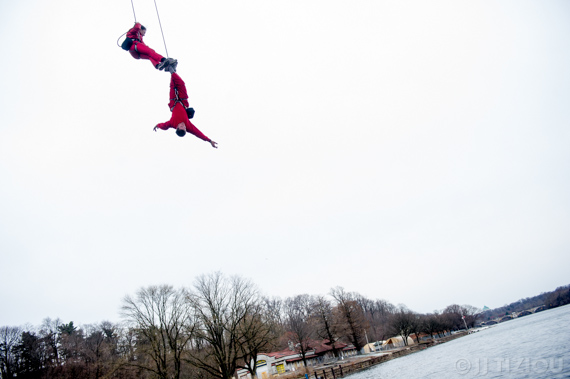 … as they hover over the Schuylkill.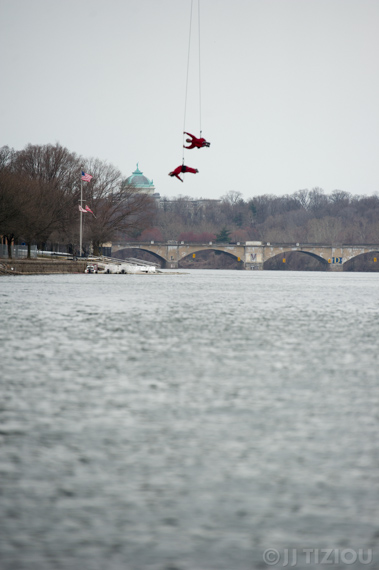 It's quite a scene for the passing rowers and joggers…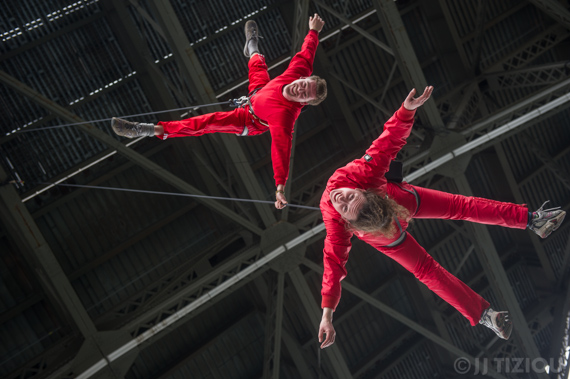 … and of course, quite a unique perspective for Alie and Evan!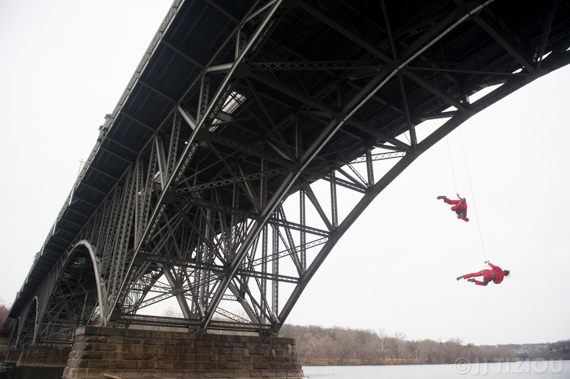 As they perform their stunts, I try to stay balanced… compositions are a struggle as the boat drifts…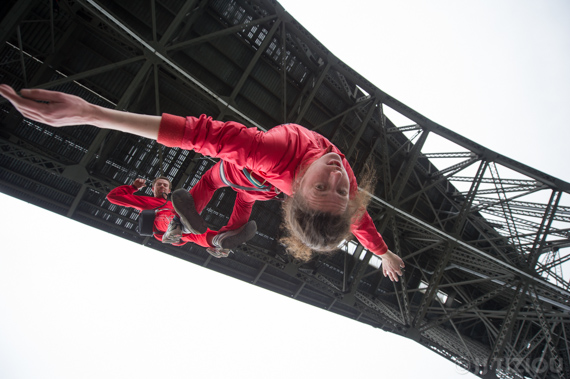 … and I didn't have much time as Alie and Evan continued to lower down…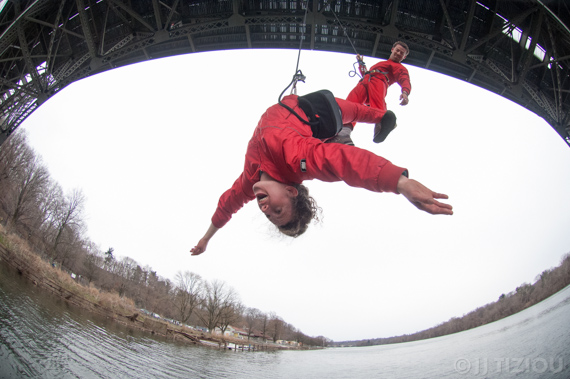 … even closer…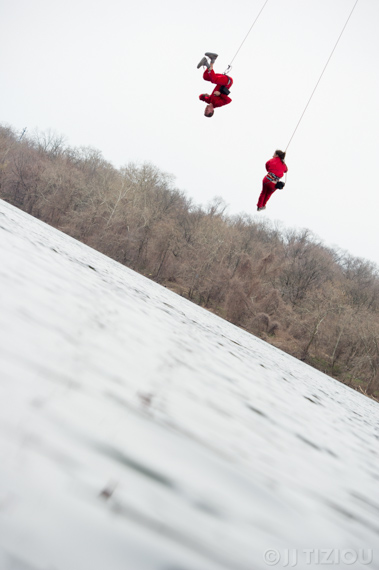 There's something pretty amazing about being in this space in this way…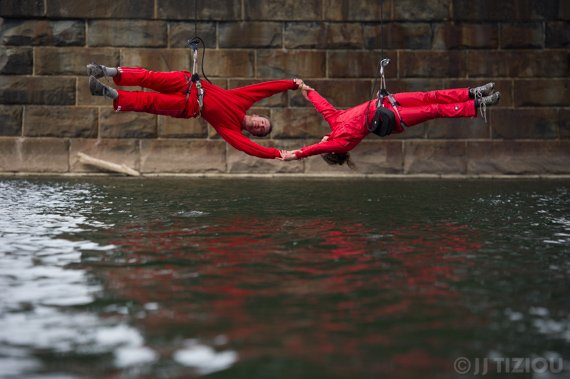 … and cultivating this relationship with the river.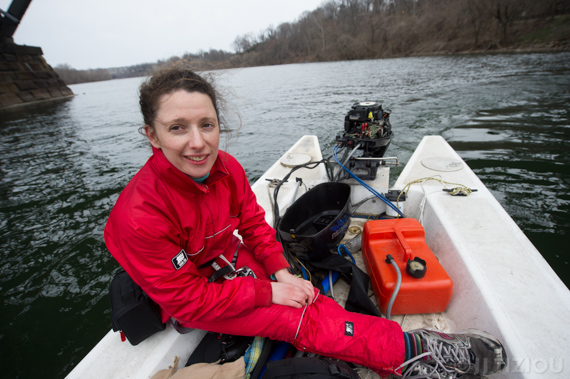 This is just the beginning… make sure to keep an eye on Alie's site for updates on the project!
Find more images from this series and order prints in the JJ Tiziou community archive.