Date: June 16, 2023 to September 23, 2023
The new Walk Around Philadelphia exhibit upstairs at Cherry Street Pier features images from the city's edge created by artists who've set out to explore the city's border on foot, alongside other artworks inspired by walking.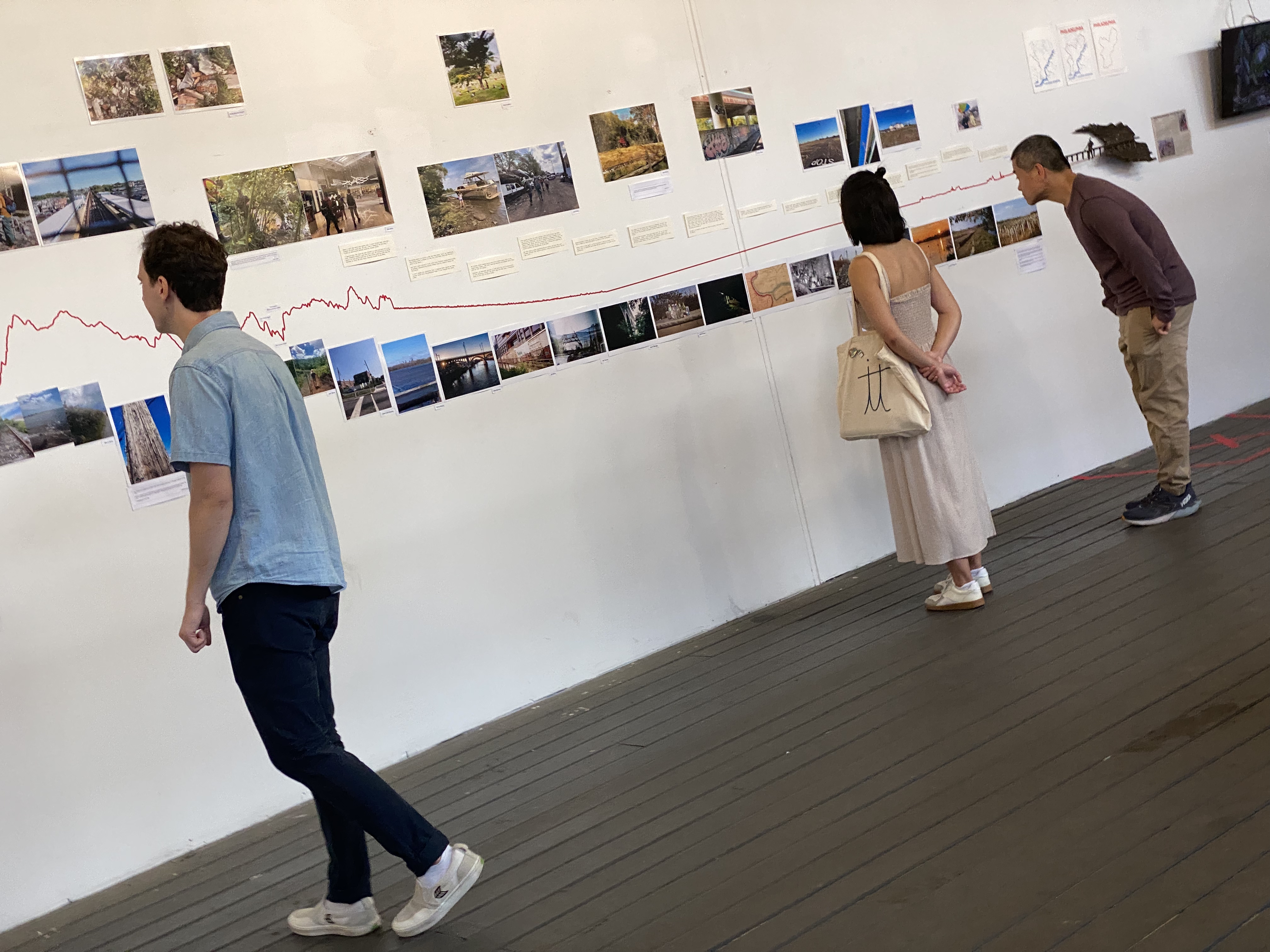 With an an expanded panorama of photographs from ~100 miles of the furthest reaches of the city's perimeter, the exhibit invites us to move our conception of the city from the central / business / historic districts out towards the margins and all that they hold.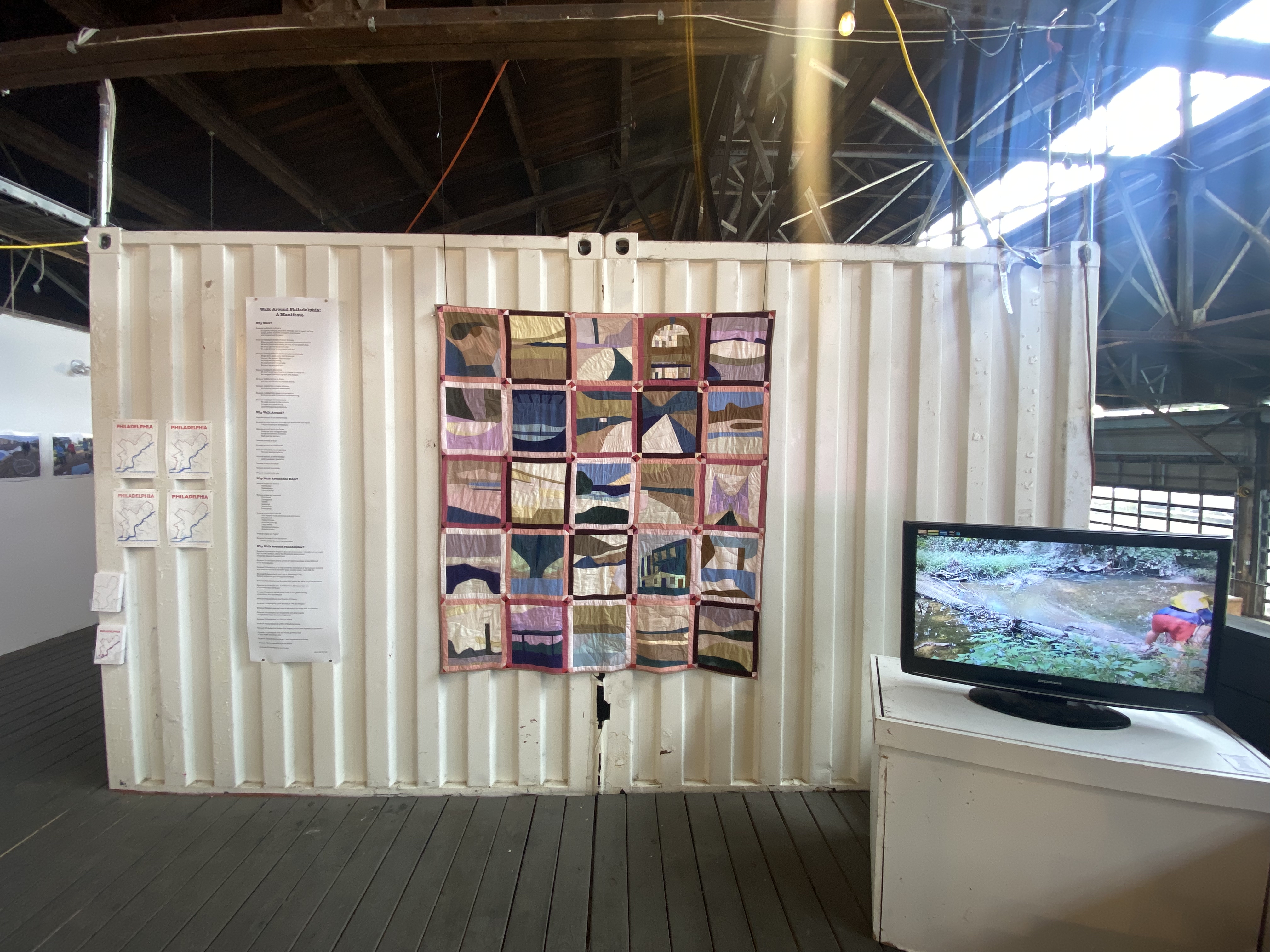 Since 2016, Walk Around Philadelphia has evolved into a citywide public program that has facilitated the exploration of the city's furthest (and wildest) margins for hundreds of Philadelphians.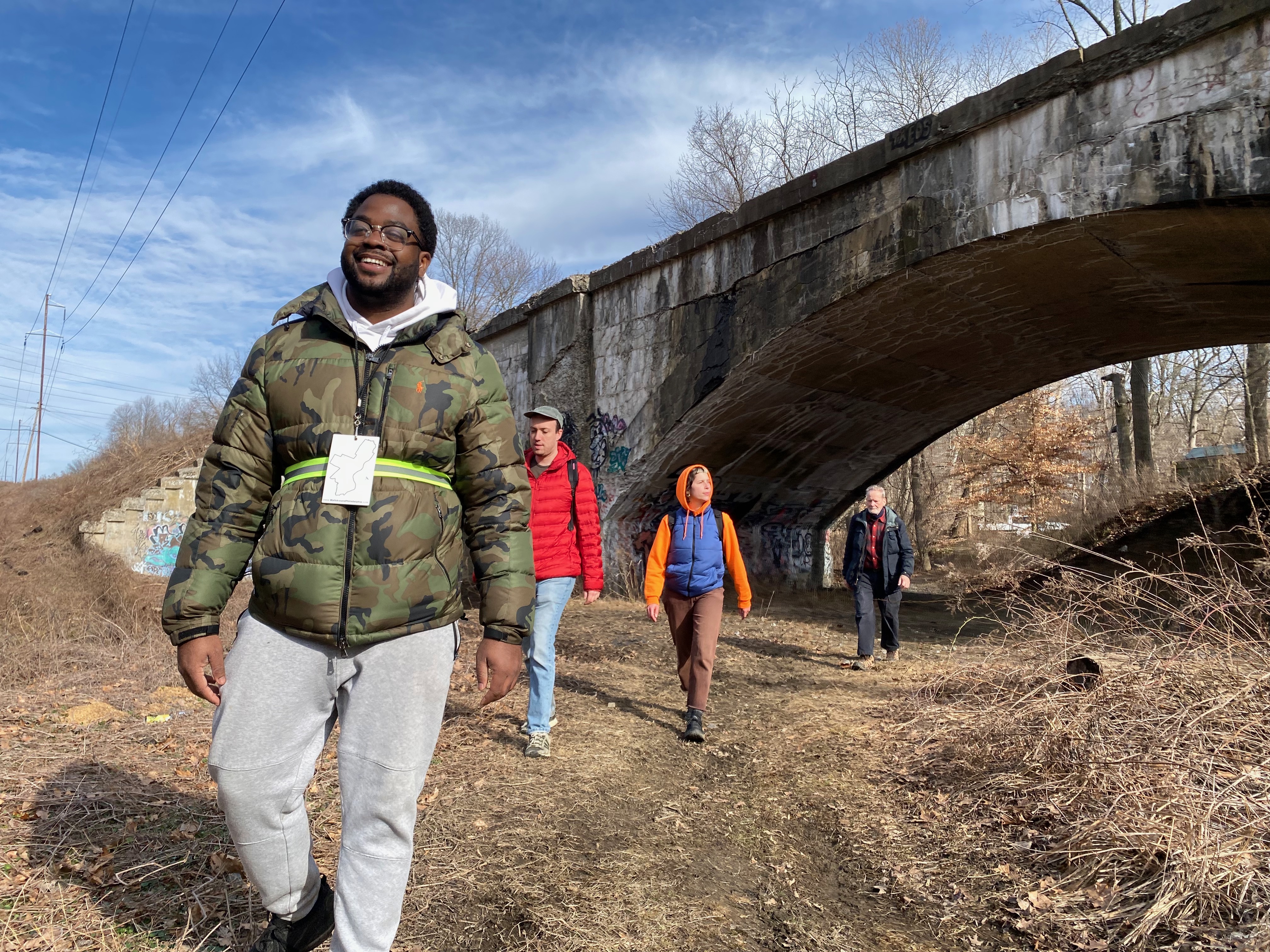 Walk Around Philadelphia creates cultural events that bring people together in shared experiences that connect them to their own bodies, their neighbors, and the landscape of Philadelphia.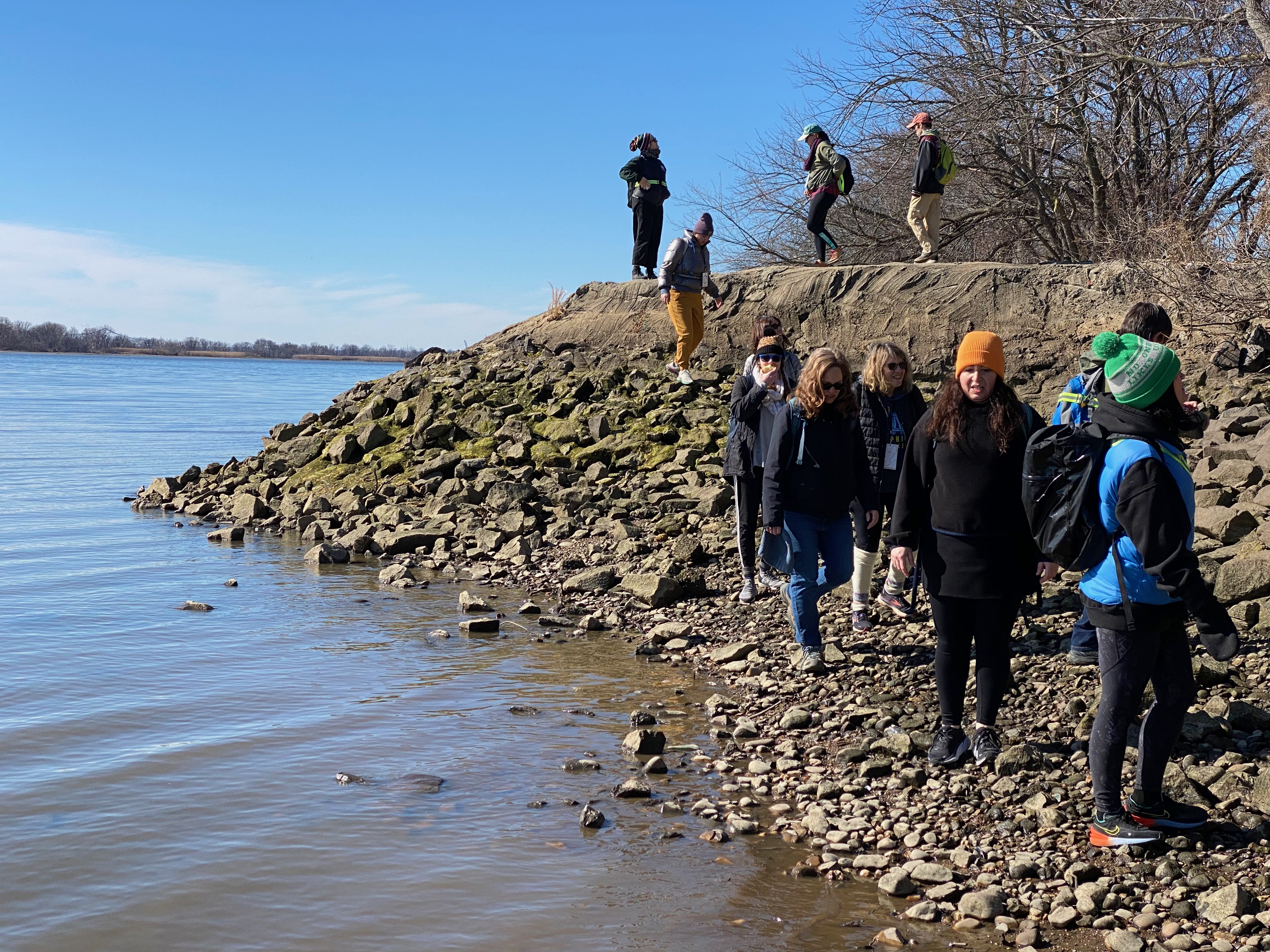 Through facilitated walks, exhibitions and narrative storytelling, the project uses the structure of exploring the city's perimeter to engage with themes of borders and boundaries, privilege and access, social and environmental justice, infrastructure and ecosystems, commerce and incarceration, indigenous history and colonization and more.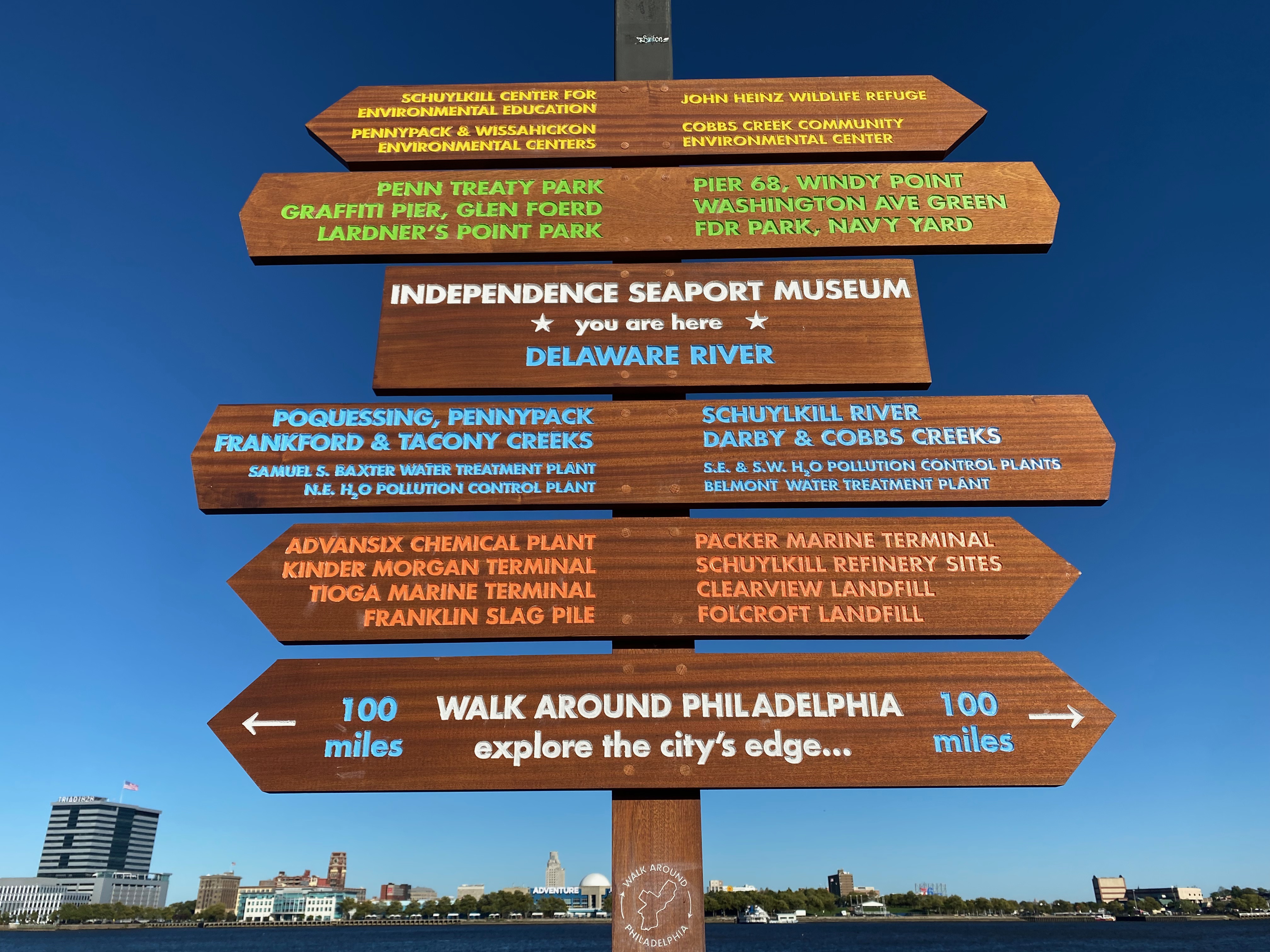 The walk currently happens twice a year in February and September, along with offering retreat opportunities and other programming. The next walk will take place over four weekends (Fri/Sat/Sun) from Aug 25th – Sept 17th.
Find out more & sign up for updates & invites at:
www.WalkAroundPhiladelphia.com
Hours
Mon. – Thurs.:
12 pm – 9 pm
Friday
12 pm – 11 pm
Saturday
11 am – 11 pm
Sunday
11 am – 9 pm
Special Events
Happy Hour Gallery Hours with JJ @ Cherry St Pier
Thursdays August 24th & Aug 31st, September 7th, 14th & 21st
Friday September 1st – Post Walk drinks & snacks + First Friday @ Cherry St Pier
Saturday September 2nd – Pre Walk Send Off @ Cherry St Pier
Saturday Sept 23 – Pre Walk Send Off @ Cherry St Pier
Saturday Sept 23 – Exhibit Closing @ Cherry St Pier

Sign up for updates
Upcoming Events
on Dec 8th 2023 at 5:00 pm

It's been a big year for Walk Around Philadelphia! Join JJ & fellow perimeter walkers for a festive end of year open house at The Cedar Works. This informal indoor-outdoor event will feature cozy couches & a campfire, tasty treats & a slideshow & more.
Exhibitions & Installations
from 13th Jun 2022 to 31st Dec 2025

Check out the largest mural in Philadelphia (named one of the country's best public art projects by Americans for the Arts)

from 1st Jun 2023 to 1st Jun 2030

Excited about the walk and want to go out and do a segment on your own? Register here to get support materials and plug in to the larger community of perimeter walkers.