Date: June 13, 2022 to December 31, 2025
Spanning 5 facades and ranging 5-7 stories tall, the 85,000 sq ft How Philly Moves mural at PHL International Airport is the biggest piece of public art in the city, and one of the largest in the world. Drawing from imagery from the How Philly Moves community photo sessions, the mural celebrates Philadelphians who love to dance. The mural is visible from both I-95 and the SEPTA airport regional rail line. There is no one perfect vantage point to take it all in, but the rental car parking lots offer some of the best places for pedestrian viewing angles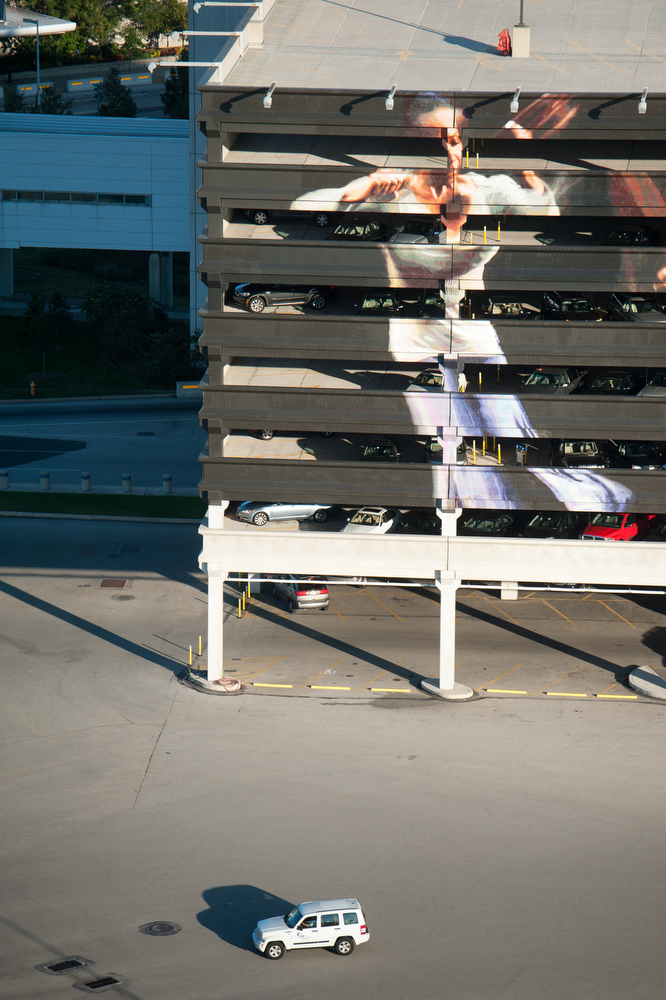 Sign up for updates
Upcoming Events
on Dec 8th 2023 at 5:00 pm

It's been a big year for Walk Around Philadelphia! Join JJ & fellow perimeter walkers for a festive end of year open house at The Cedar Works. This informal indoor-outdoor event will feature cozy couches & a campfire, tasty treats & a slideshow & more.
Exhibitions & Installations
from 13th Jun 2022 to 31st Dec 2025

Check out the largest mural in Philadelphia (named one of the country's best public art projects by Americans for the Arts)

from 1st Jun 2023 to 1st Jun 2030

Excited about the walk and want to go out and do a segment on your own? Register here to get support materials and plug in to the larger community of perimeter walkers.