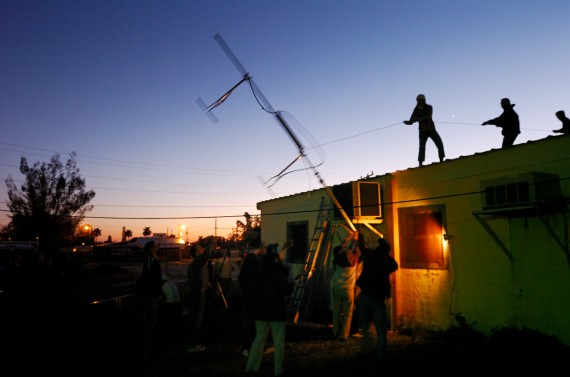 There are huge things going on in the community radio realm.
The year started off with an amazing victory for my friends at the Prometheus Radio Project as President Obama signed the Local Community Radio Act. I love it when the people that I photograph win. Which seems to happen a lot… maybe I'm good at picking winners, and maybe the photos help? It's probably both, and it's certainly a well earned celebration.
Want to get more diverse sounds on your airwaves instead of the same-old same-old? Now's your chance. Volunteer, donate, start a station in your town… Now's the time, thanks to the amazing folks at Prometheus!
Even with these big wins on the national level, our own little community station in West Philly ( WPEB, 88.1FM ) is continuing to struggle, as reported in recent news. The station is a unique little gem that still needs a lot of community support to get to a place where they're operating smoothly. It's a unique privilege to have our own station in West Philly, and they need both cash and dedicated skilled volunteers to take the station to the next level, Give them a hand if you can, and if you're in range of the signal, check them out on 88.1FM!