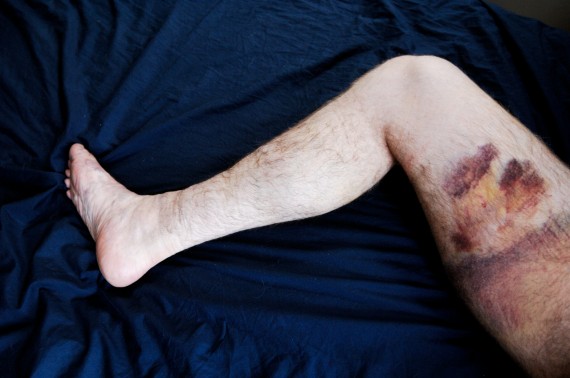 This strange little self-portrait from 2006 is a little reminder of how fragile our bodies are… and also it was the closest thing to a relevant picture that I could find to ask for your help on behalf of a fellow artist.
Specifically, I'm asking for a few of your cheek cells, for you to join the marrow registry. It's absurdly easy- they send you a kit in the mail, you swab your cheek, pop it back in the mail, and poof! you're in the database. I know that it works, because I submitted a sample back in college, and just this summer they tracked me down when I came up as a potential match for someone.
Jil Stifel, a fabulous dancer who now resides in Pittsburgh, but has collaborated with many of my friends here, is suffering from Leukemia, and is still looking for a marrow donor. By signing up, and encouraging others to do the same,  you could save her life, or that of another. Joining the registry doesn't oblige you to donate, it's just the first step. And it's easy. See answers to frequently asked questions about the process.