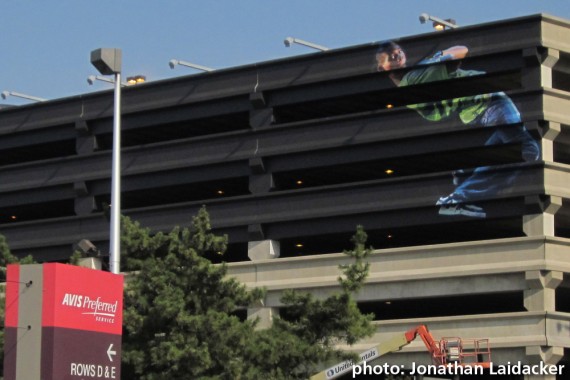 If you've driven by the airport recently, you might have noticed that my images of dancing Philadelphians are starting to appear on the parking structures at terminals C & D. Lead muralist Jon Laidacker and the rest of the team from the City of Philadelphia Mural Arts Program are hard at work installing the How Philly Moves mural.
In just a few months, 50,000 square feet of images will unfold across six buildings, five to seven stories tall, welcoming visitors to Philadelphia with huge images of our city's most valuable resource: Philadelphians and the culture that they create.
For more info, visit HowPhillyMoves.org.