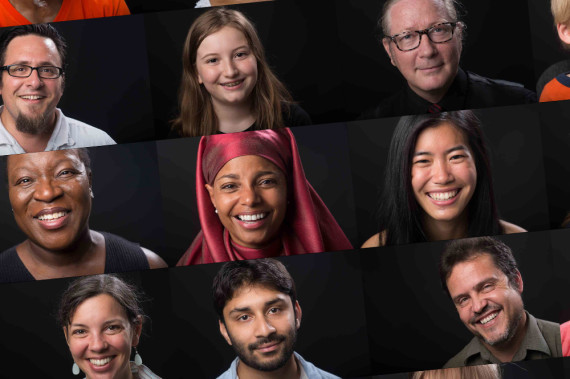 I've been talking about the idea that 'everyone is photogenic' for a while now; as my little business prepares to celebrate its tenth anniversary this fall, I'm almost ready to launch a special portrait project that directly addresses this theme.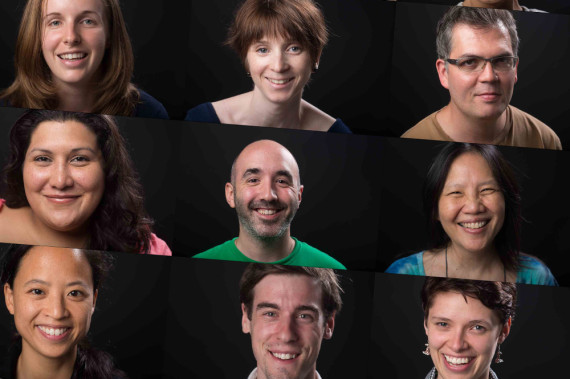 In all of my million+ photos, I've never encountered someone that wasn't beautiful. But I've encountered enough people who thought of themselves as "unphotogenic" that I had to write up a little manifesto at EveryoneIsPhotogenic.com in the hopes of reminding us what that word actually means, and how unfortunate it is when we blame ourselves for our dissatisfaction with a picture that someone else made.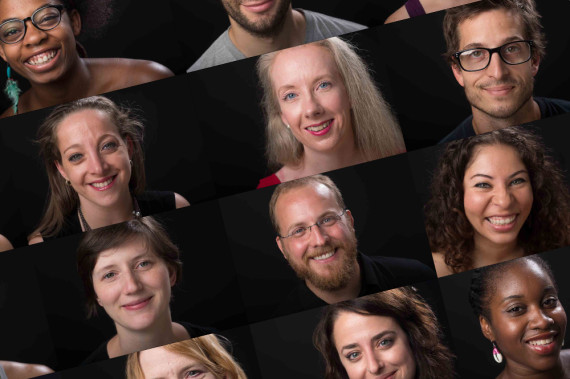 Of course, I'd like to think of myself as being halfway decent at creating portraits. (In fact, I'm pretty proud of the pictures in this blog post, which were all made in a single day during a little test run for this project.) – but that's not the point.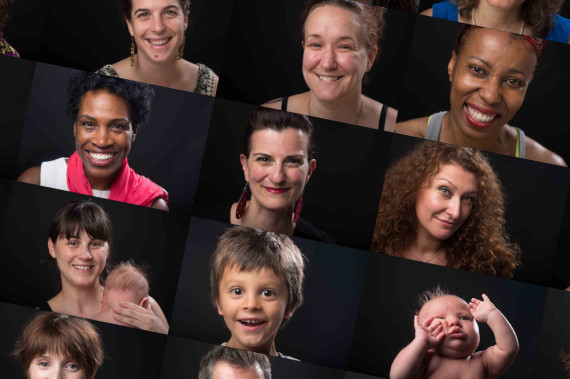 While it's an amazing gift for me to have all of these beautiful humans share of themselves with me during the brief moments when we created these images, there's something even more special: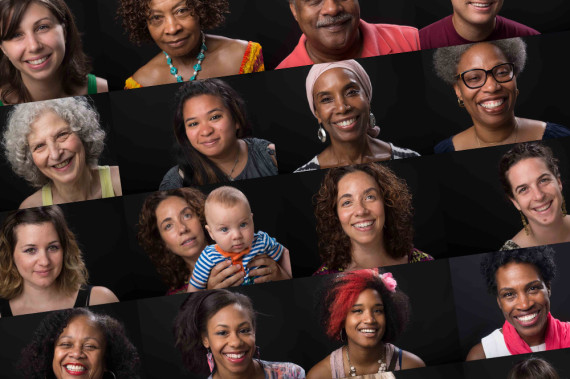 When you look at all of these beautiful faces side by side…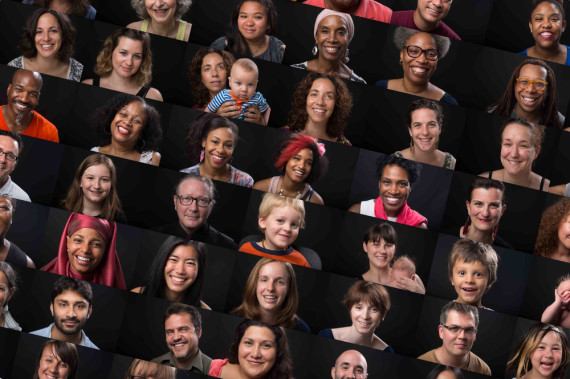 … and you start to take them all in…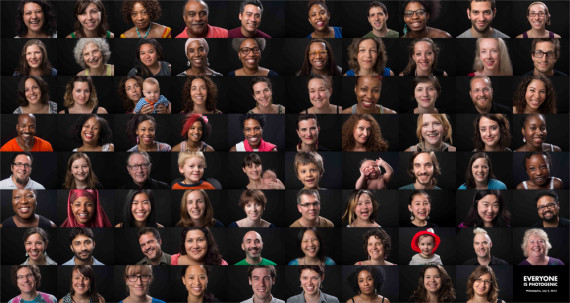 … something kind of amazing happens: you simultaneously get a sense of the beautiful diversity that surrounds us and of the luminous nature that connects us all. Or at least that's what starts to happen for me. What do you think?
(For a high res download of this particular image array, click here.)
Note: I'm not claiming to represent "everyone" with this image – these are just the marvelous humans who happened to step through my studio space one fine day in July. As I include more people in this project, there'll never be a point when it is totally  representative of the real complex beauty of our community. The best that I can hope is that it points vaguely in that direction and remind us of that light that shines in each and every one of us.
These images are special to me because:
They're friends and community members that are connected to my world in various interesting ways. Some of them know me well, others I'd just met that day.
Can you tell who's who?
They were all photographed in a single day, in the same space, in the same light.
The event included food, and a space for people to spend a little bit of time getting to know each other while waiting their turn. I can't know what will come of those connections, but it feels good to bring people together in that way. The preliminary bit of feedback that I got from the participants suggested that they enjoyed this aspect of it as well.
I was able to make a free download of the image of their choice available to each participant for their personal use.
Every single one of them is beautiful, don't you think?
(and by that, I mean the people, not the pictures)
What's next?
If you haven't already signed up to express interest, please use this form.
I'll be launching this campaign far out in the world soon and would love your help in spreading the word.
While I'll host some of the photo sessions in my space, I'm looking for other partner sites around the city.
Once the photo sessions are completed, a lightbox installation will provide a unique intimate experience of the images.
A big public project like this also needs a larger canvas, so a billboard installation will share these images and this message with the whole city.
Update: The campaign is now live: