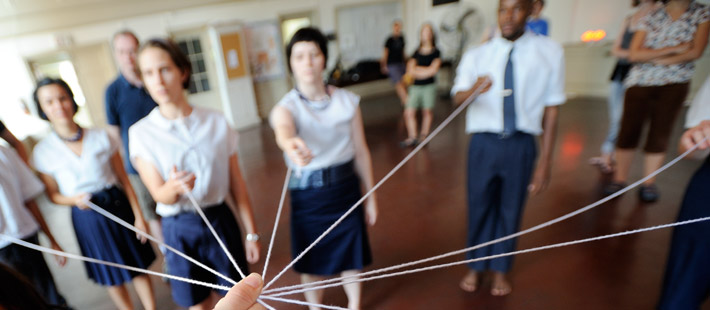 Your investment in my non-commercial work bears exponential rewards for the community.
We are all connected.
Even if I haven't photographed you or someone that you know, odds are that these images can impact your community.
Photographs can amplify the positive actions of our neighbors, creating ripple effects of inspiration and change.
When we create images of the subjects that we know to be truly worthwhile, it allows these things to transcend time and space, impacting larger audiences long after the fleeting moments have passed.  By sharing my images directly with the communities that I photograph, I provide them with extra visual ammunition to use in the telling of their own stories. If you're not yet convinced as to the value of this work, check out the testimonials…
By supporting the creation and sharing of my non-commercial work, you're helping make the world a better place.
Sustaining contributors may also get special personal benefits like special newsletters with sneak peaks at what I'm up to. Most of all, you'll have my profound thanks for helping support this work.
"We are proud to recognize JJ Tiziou, a photographer of profound talent and commitment. Over the years, JJ has worked persistently to advance media justice, communities' right to self-determination, and equitable labor practices by documenting and supporting the grassroots organizing efforts of countless community groups…"
– Spiral Q Puppet Theater, 2010 Artist-Activist Award