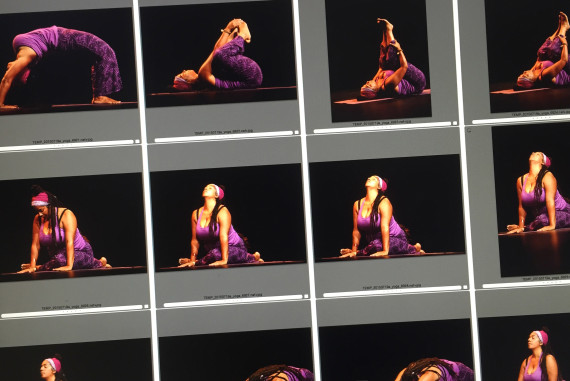 UPDATE:
This project will continue in summer 2016.
You can also get on the mailing list via the sidebar widget or the blue link at the bottom of this post for updates…
(… and then tell your mail program not to filter messages from @jjtiziou.net – gmail likes to send my newsletters to your promotions or spam filter, which is only fair, since I guess that's what they are… )
You can also follow along on Facebook, Twitter & Instagram.
What does yoga look like?
In late July, I hosted a community discussion bringing together neighbors from across the city who were interested in yoga and how it is portrayed in our society. We had a rich conversation around diversity, body image, media criticism, commerce, public art etc… and we also made a few images.
On Saturday, Oct 3rd, I'll be sharing them via a special FREE screening and reportback event at The Cedar Works. But for right now, I'd like to tell you a little bit more about the project.  (more…)